Sweet Treats
A taste test of three local ice cream shops
I don't know about you, but one of my favorite things to do on a hot summer day is treat myself to some ice cream. With summer fast approaching, I went out to the most popular ice cream places in the area in search of which one had the best ice cream. 
I took into consideration how big of a selection they provided, cost for what you received, and overall how the ice cream tasted. 
First I headed over to Graeter's Ice Cream.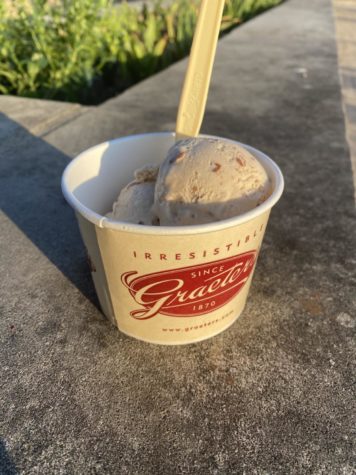 My initial reaction was that there were very few people at Graeter's, which was surprising for a warm Friday night. I looked at the menu. They have definitely added many new flavors to choose from, I counted 30.
I decided to try the peanut butter chocolate chip. As stated in the name, it consisted of rich peanut butter ice cream and had milk chocolate chips throughout. For all three ice cream shops, I just got a single scoop in a dish. The total at Graeter's came out to $5.35, which I thought was a little high, but I did get a good amount.
At first taste, there wasn't that much peanut butter flavor, I was expecting more considering that was the base ice cream flavor. Another thing was that there weren't that many chocolate chips. Don't get me wrong, the ice cream had an amazing creamy texture, but I was expecting more for what I paid.
Overall, I was expecting a lot more from Grater's, but it still was a great experience, just not the best of the night.
My next stop was Bruster's Ice Cream.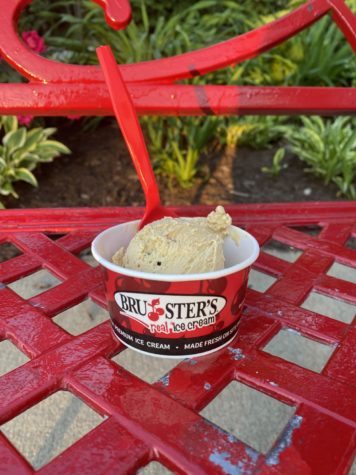 Bruster's is a traditional ice cream place that everyone loves. But is it truly the best?
There was a short line when I arrived that I expected to go by fast, but Bruster's was definitely the slowest when it came to getting through their customers. When I finally made it to the window, I decided to try a Bruster's staple, Graham Central Station. This ice cream flavor consists of Caramel Cheesecake Ice Cream with Graham and Caramel Swirls. I had never tried the flavor before, so I was excited to see if it was really worth it.
For a single scoop in a cup, the cost came to be $3.21, the cheapest of the night. Although it was a smaller price point, I definitely received less ice cream, something to take into consideration. However, I really enjoyed this ice cream. It was creamy and had a good amount of graham and caramel throughout the ice cream. I definitely don't think the quality of the ice cream was as good as Graeter's, but if you are looking for a cheaper option I would recommend it. 
Finally, I headed over to Handel's Ice Cream.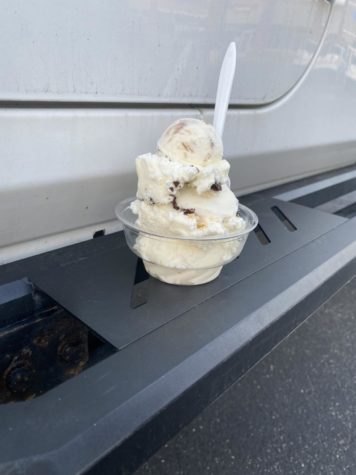 I haven't been to Handel's many times, so I was excited to see what my experience would be like. Once I arrived, there was a big line, but unlike Bruster's, it flew by. With too many flavors to count, I was overwhelmed. I decided to go with a flavor called Oree- Dough, which consists of vanilla ice cream with cookie dough and Oreos throughout — all of my favorites.
A single scoop in a cup came out to be $3.41, which I thought was a reasonable price. I definitely received the most ice cream at Handel's, so I think this place was the most worth it.
Now for the taste test. This ice cream was by far my favorite. The ice cream base was very creamy and had the most toppings throughout. With every scoop, you get a piece of both cookie dough and Oreo. 
After trying all three places, I would definitely recommend stopping at Handel's when you want to treat yourself this summer.
About the Writer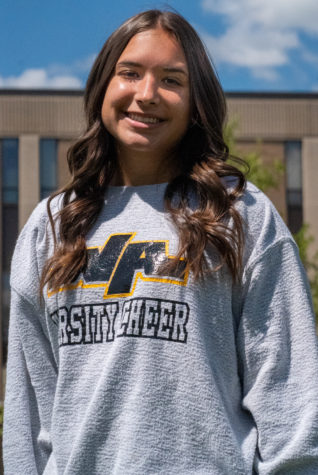 Mary Marzula, Staff Writer
Mary Marzula is a junior at NASH this year. After her first year writing for the school newspaper last year at NAI, she will continue this year for The Uproar. Mary is a fun, outgoing girl who is either cheering teams on the sidelines with the rest of the varsity cheer squad or at home with friends and family.