Season of Titles
After the cancellation of the 2020 spring season, North Allegheny sports were able to return better than ever.
As the time clock clicks down to the final second, the buzzer goes off and an explosion of screams ensue. North Allegheny has just claimed their third and final WPIAL championship of the 2020-2021 school year. Boys' Volleyball, Boys' Lacrosse, and most recently Baseball have claimed the WPIAL title this spring.
"We stepped up when we needed to," Gavin Owens, a senior on the Boys' Volleyball Team, stated.
Rising to the top of the Western Pennsylvania Interscholastic Athletic League stands as to be the primary goal of every team at North Allegheny, but the accomplishment of these three teams this spring is especially notable, as spring sports were canceled last year due to the COVID-19 outbreak. All Spring sports had their seasons shut down almost as soon as they started, leaving the WPIAL title up in the air for over a year.
Sadly, seniors who graduated in 2020 missed out on their senior season and chance at a WPIAL win, but the long wait for the underclassmen served as motivation.
"Losing out on our season was a bummer for sure, but it made us realize how much can be taken from us just in the snap of a finger," Owens said. "So we have cherished every moment since then, including our WPIAL championship."
For the Boys' Lacrosse Team, the win was no less satisfying,
"Last year it was really disappointing to not have a season after training a lot during the pre-season," defenseman Patrick Fenlon said. "Luckily, we were able to have a season this year. We worked really hard, and it was really rewarding to see all that hard work pay off with that championship win."
For the Baseball Team, focus was key.
"We knew we could make it and win if we didn't get too ahead and full of ourselves," pitcher Joe Lang said. "We were dialed in from the first pitch until the final strikeout, where we proceeded to forget about everything and do a dogpile."
After a year of hardship, the spring WPIAL season was more important than ever.  If this season was any indication, there's a lot to be hopeful about as NA heads into 2021-22.
About the Writer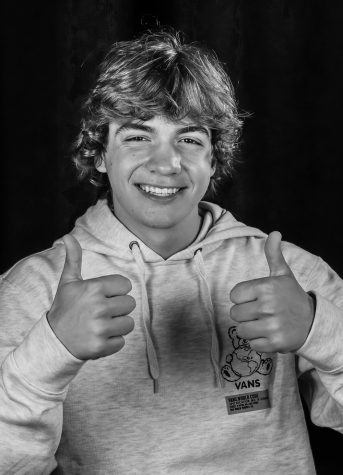 Lorenzo Zottoli, Senior Staff Writer
Lorenzo Zottoli is a senior at NASH. This is his second year writing for the NASH Uproar. Lorenzo leads the NASH Make-A-Wish Club, alongside being the Vice President of the Young Democrats Club. Outside of school Lorenzo plays soccer for NASC, and enjoys volunteering in his community.