Opening Act
NASH's first-ever Fall Musical will provide unique experiences for student performers and musicians.
A carefree and whimsical mother who owns a hotel or a man-eating plant? Might seem like a strange question, but for the NASH Fall Musical auditioners, the question is more than relevant. This year, there is a new performing opportunity for interested juniors and seniors. NASH will be conducting its first-ever fall musical. 
"By creating a NASH Fall Musical, we now have a vehicle to provide a new and fresh set of musical learning experiences for students," Artistic Director Mr. Tozier said. "NASH has some truly outstanding and extremely musically talented students."
Previously, the Spring Musical for grades 9 through 12 was the only musical production North Allegheny produced. But with the addition of a NASH Fall Musical, there are new opportunities that students and audiences wouldn't be able to experience in the Spring Musical. 
"There are shows that require smaller numbers of musicians, actors, and available parts. If we were to choose one of these shows for the Spring Musical, we would need to exclude more students than we would like," Tozier said. "We are now able to produce a set of shows that this community would not be able to experience without a NASH Fall Musical."
"
I haven't been in a full musical since my sophomore year, so feeling the adrenaline of waiting for an audition and a cast list is thrilling.
— Hannah Oldham, NASH senior
Junior Cate Maldia is excited for the new opportunity the Fall Musical's difference from the Spring Musical will bring. 
"Since I was fortunate enough to participate in two middle school musicals, I remember what it was like performing with a smaller cast of only two grade levels and how awesome it was," Maldia said. "While the Spring Musical is no doubt an amazing time, I'm really looking forward to working with the directors on this new project and putting on a show in November." 
This production will also be the first "normal" show with in-person auditions and hopefully live audiences since 2020's Spring Musical Titanic. Senior Hannah Oldham cannot wait. 
"I haven't been in a full musical since my sophomore year, so feeling the adrenaline of waiting for an audition and a cast list is thrilling," Oldham said. "Really diving into all of the aspects of a show is something I've missed." 
Unlike the Spring Musical, the directing team and auditioners already know what the possibilities are for the production, and the options are two favorites: Mamma Mia and Little Shop of Horrors. 
"These two shows are great examples of shows that would be extremely difficult to produce as full Spring Musicals. Both of these shows also are very different from the musicals that this year's 11th and 12th graders have experienced as 9th and 10th graders," Tozier said. "By choosing one of them, we are giving NASH students a unique experience." 
Since the possible musicals were already named, a new audition process was utilized. Instead of memorizing one song and one monologue, interested students were required to learn two songs, one from Mamma Mia and one from Little Shop of Horrors, and perform a cold read. This is where auditioners are handed a part of a scene at the audition and perform the scene without prior preparation.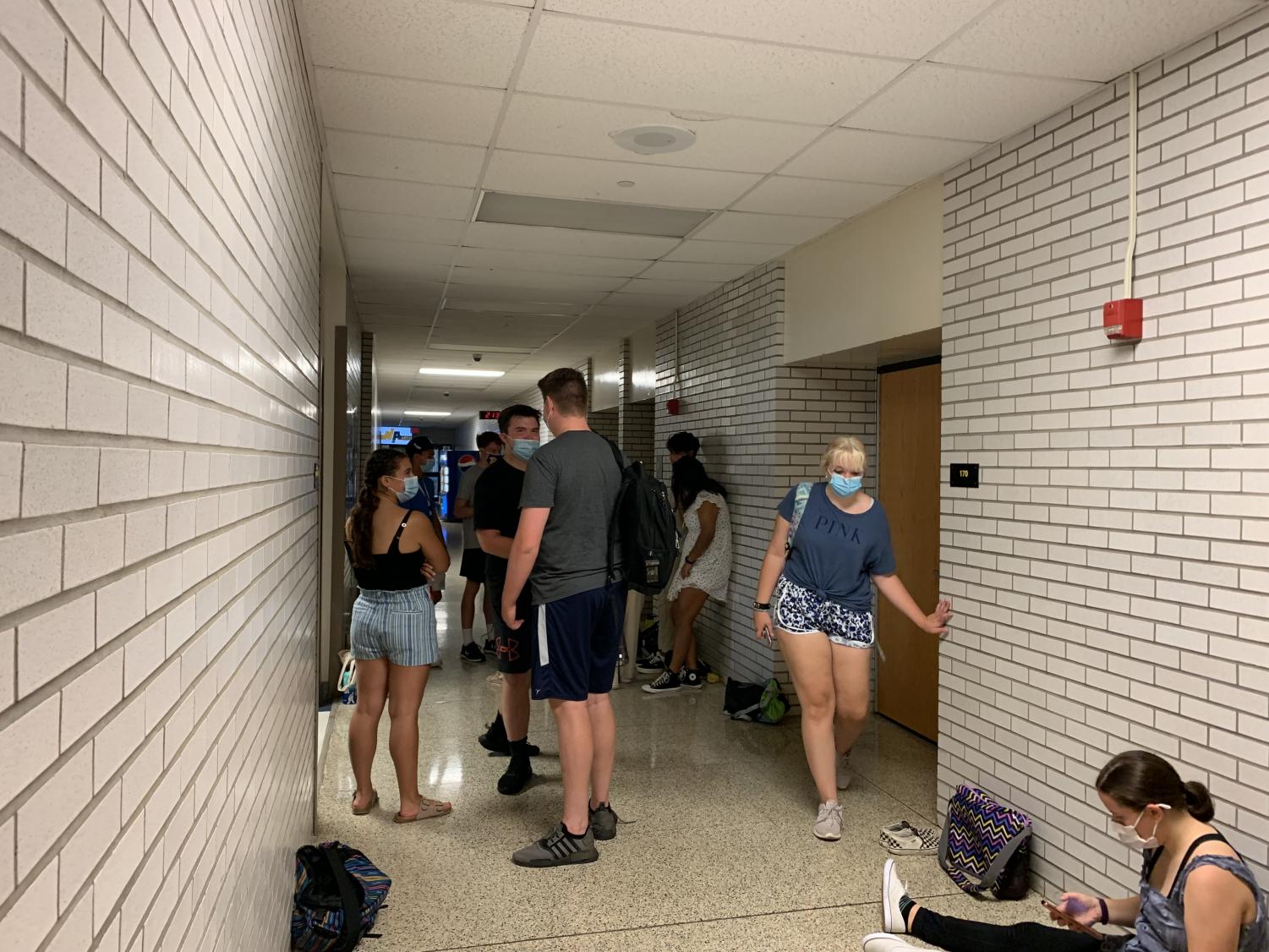 "I liked the new audition style," senior Gannon Sprinkle said. "Two songs really allowed the directors to see your vocal range, and you weren't completely dependent on one specific song's style and range."
Junior Jules Romanelli agreed that the new audition process provided great benefits as well. 
"I really liked the cold read instead of a monologue," Romanelli said. "It gave me a chance to read something from the actual show." 
With two musicals at the senior high level, the opportunities at North Allegheny are expanded even more creating a broader range of performing experiences. 
"NASH has produced fall musical productions in the past. This is simply a progression to make fall musicals a yearly event," Mr. Tozier said. "NAI students are able to experience two years of plays exclusively for themselves along with four years of Spring Musicals. This addition now gives NASH students two years of exclusive musicals along with the full Spring Musicals."
The NASH Fall Musical serves as an exciting performing experience for all interested students with new opportunities not presented in previous years. 
"I hope that students feel like they are part of something special," Tozier said. "I hope that the actors, musicians, and crew make wonderful memories of the process and production that will last with them."