The Best GM in Sports?
The new Pirates general manager has wasted no time making his presence felt and has succeeded in a major way. Could he save the drowning Pirates?
After the Pirates decided to part ways with their longtime General Manager Neil Huntington, the position was vacant for quite some time. Hiring a General Manager is a long and lengthy process that has a huge impact on a franchise's future. However, when the Pirates saw Ben Cherington's resume, they knew they had found the right guy.
Cherington has had tremendous amounts of success in this position in the past. He had been around baseball as a player development coach since 1999 with the Red Sox and worked his way up to become their general manager in 2012 after a disastrous 2011 downfall of a season. Cherington built the team up to a contender and won the 2013 World Series after signing several key free agents by clearing enough cap space.
Cherington resigned in 2015, leaving a young core of Red Sox players like Mookie Betts and Xander Bogaerts that would lead Boston to a 2018 championship.
"
The future looks bright in PNC park. The Pirates will likely hold a top five pick in next year's draft and a top five farm system in baseball."
He moved next to the Toronto Blue Jays, who currently have one of the most exciting young cores in baseball history. Who is the guy who drafted, signed, and traded for all of those guys? Ben Cherington.
Cherington's next project is the Pittsburgh Pirates. A struggling team, to say the least, that has been in an unsuccessful rebuild ever since the 2015 Wild Card loss. With a below-average farm system (rank #17), an ample amount of young and old talent, Cherington has had a difficult task ahead of him. And so far, he has not disappointed. 
As soon as Cherington got to town in November of 2019, he worked on hiring guys he knew could help from past experiences, such as player development coaches Larry Broadway and John Baker. He moved aging Pirates outfielder Starling Marte in exchange for shortstop Liover Peguero and fireballer Brennan Malone. Both prospects are high in the Pirates' system, with Peguero recently reaching top 100 league wide status. 
As the 2020 season came to a close, the Pirates ended with the worst record in the MLB, and Cherington, being patient and assessing the roster before making any moves, decided that it was time to blow the team up into a full scale rebuild.
The 2020 offseason was eventful, to say the least. Cherington got rid of lovable homegrown talent such as Josh Bell, Jameson Taillon, and Joe Musgrove. At surface level those might seem like questionable decisions, but the return for these players has been charitable considering the situation the Pirates are in. Notable acquisitions being top 10 prospects Roansy Contreras, Hudson Head, and current closer David Bednar. All of the prospects from the 2020 offseason however, have been in the top 30 list for the Pirates.
Cherington wasn't going to stop there though, as the 2021 draft and trade deadline might've been even better.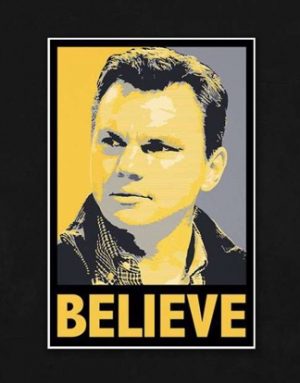 The 2021 draft for the Pirates was arguably the best draft out of any team this year. The Pirates grabbed four of the top 32 prospects in the draft and signing each one of them, including first overall pick Henry Davis.
The trade deadline did not disappoint either. Although receiving some doubt from the fans as to the package Cherington received for Adam Frazier, the trade has worked out very well in favor of the Pirates. The Pirates main return was a 21 year old prospect named Tucupita Marcano, who in his short career, has already seen success at a higher level in the minors. 
Frazier has been less than disappointing for the Friars, only slashing .227 with a .268 slugging percentage and below average fielding. Although some have been close, you can argue that Cherington has yet to lose a trade in his tenure with the Pirates.
The future looks bright in PNC park. The Pirates will likely hold a top five pick in next year's draft and a top five farm system in baseball. 
We've been waiting a long time for a guy like Cherington to come in and execute a plan, and he definitely has the resume to build a successful ball club. Time will tell whether these moves are all for nothing, but "GMBC" appears to be steering the Bucco ship in the right direction.