We're Hiring!
While college kids go back to school, high school students are not picking up the fresh work left behind.
While taking an ordinary trip to Ross Park Mall, shoppers may notice cut-out neon signs cluttered on the walls that read, "We're Hiring." Some may even offer hiring incentives of an additional $200, $500, or even $1000.
"I used to work at Hollister at the mall but just switched to a nursing home after I saw a signup bonus and better pay," senior Alex Kmetyk explained.
During the most recent job recession, the unemployment rate went from 3.5% in February 2020, to 4.4% in March 2020. As of July 2021, unemployment sits around 5.4% leaving open a gap for employers to attempt to fill. 
A staffing crisis emerged from a lack of interest in applying for jobs. College students who return home in the summer often pick up jobs to occupy their time, but with college students returning back to school, who fills the gap?
After having such a hard time hiring new employees, some popular food chains have been forced to shut their doors earlier in the day. Panera Bread, a well-known fast-food chain, has been forced to change its hours of operation from 6 am-9 pm to 7 am-2 pm. Alongside this change, a monetary staffing incentive and bonus have been put in place to encourage new employees.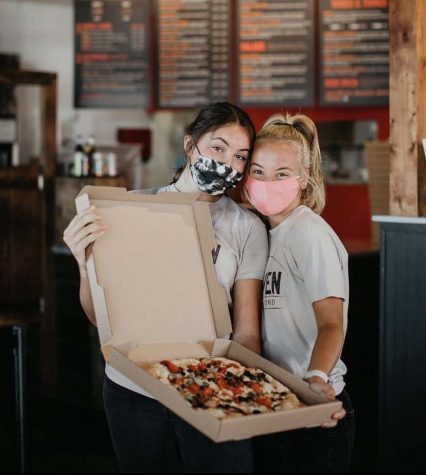 Employing high school students has been a major part in allowing small businesses and local fast-food chains to stay open during the slower months. However, despite these hiring incentives, many students have chosen not to seek employment during the school year. 
Kiran Szymkowiak, a junior at NASH, is choosing to take the school year off. 
"I am choosing not to work this school year because I will be involved in musical theater activities at the CLO Academy. On top of this, I will have private piano and singing lessons," Szymkowiak said. 
Out-of-school activities may come into play, but most students plan to put their academics ahead of a job schedule during the busy months.
"Junior year of high school is widely known as the most important and arguably the hardest year of school," Szymkowiak said. "I believed that it would benefit me if my energy was focused towards the things that would set up my future best."
While most students are avoiding the job market due to ongoing activities, a select few are hitting the market in order to make some extra money. 
NASH seniors Ava Hutchinson and Alex Kmetyk have one thing in common for wanting to work: gas money. 
"I work during the school year so that I have money to pay for my car, save up for college, and have spending money," Kmetyk said.
"I choose to work a job during the school year because I have to pay for gas," Hutchinson explained, "I work at The Oven. I do enjoy working during the school year because it always keeps me busy, but it can get difficult during the middle of the school year when assignments start picking up and classes get harder."
After making it through a crash in the job market from Spring 2020, it has become necessary for local businesses to rely on teenagers to seek out employment, even if it takes a little extra convincing.