Hidden Treasure Museums of Pittsburgh
In Pittsburgh, the most intriguing places are often the most hidden.
When one mentions the city of Pittsburgh, many nicknames appear. "The Steel City" refers to its industrial past, the "City of Champions" comes from Pittsburgh's legendary sports teams, and the "City of Bridges" stems from its unique geography.
But Pittsburgh could also be called a city of museums.
For a relatively small city, Pittsburgh has many museums devoted to a variety of topics. Of course, the Carnegie museums and the Warhol spring readily to mind, but like the city itself, Pittsburgh's museums are surprisingly diverse. Some are serious, others are strange, but each one is unique.
Though many people have visited Pittsburgh's most popular museums, branching out to lesser-known places is often even more fascinating, as you never know what you may find. Museums that lie off the beaten path often go unnoticed, but some of Pittsburgh's most fascinating places truly are its most unknown museums.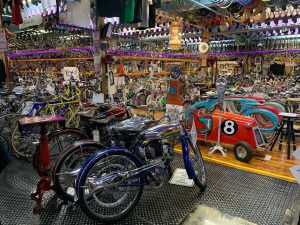 There is no better example of a quirky museum than Bicycle Heaven. Not many people would assume they would find the world's largest bicycle museum in Pittsburgh, but sure enough, just that can be found on the North Side. Seeing signs for a "bicycle shop and museum," you would probably assume that the "museum" would form the lesser part of the whole. Bicycle Heaven, however, has a small shop downstairs and an expansive exhibit room upstairs. Whether you are interested in the history of bicycles or not, seeing such a large collection of bikes in one room is quite an impressive sight.
Free to the public, Bicycle Heaven is the collection of a single man named Craig Morrow. On display are many vintage bikes with unique and artistic designs, and there is even one of the screen-used bikes from the 80s classic Pee Wee's Big Adventure. Though a massive bicycle collection is not as educational as a visit to the Science Center, experiencing any museum — no matter how odd it may be — is useful in understanding the people of Pittsburgh.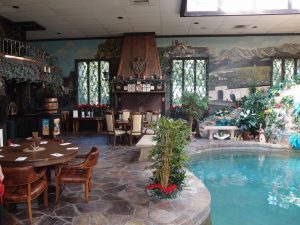 Another extravagant collection can be found in Highland Park. The Bayernhof Music Museum is housed in the mansion of a deceased local businessman named Charles Brown. In the late 1970s, Brown used his fortune to build a house overlooking the Allegheny River. This was no ordinary mansion, however. Filled with zany details in a German-style — from which it gets its name — the Bayernhof Museum has secret passageways that are revealed by sliding panels, a massive pool, and even a rooftop planetarium. One of the most astonishing features is the secret passageway leading to the basement, which has been designed as a fake "cave," complete with stalagmites and stalactites.
The uncommon collection of self-playing organs and pianos, though, is the main attraction. As your tour group works through the house, you get to hear many of the music makers, which have all been meticulously restored.  Some of the rarest machines are an automated banjo and violin, which must be seen to be believed. Not heavily publicized, the Bayernhof Museum is only open for private tours that must be scheduled in advance. It is well worth the extra effort, however, for such an incredible experience.
Local museums, no matter how small, are often just as interesting as the more popular institutions. For example, something that you wouldn't expect to find in suburban Pittsburgh is a living history museum. The Depreciation Lands Museum is Pittsburgh's own slice of Colonial Williamsburg, and it's right here in the North Hills. Located off Route 8 in Hampton Township, the museum may be little know due to a lack of publicity, but a visit is all the more special for those who do seek it out. With buildings based on the late 18th century settlements north of Pittsburgh, costumed re-enactors perform blacksmith work, sew, and cook, all using 18th-century methods. Although it is relatively small and is open only for a few hours a week, the Depreciation Lands Museum is worth the trip, especially during one of its special fall events.
Compared to professional museums, local museums such as these typically focus on a very specific subject. However, it is equally important to have a general understanding of a topic. And if looking for an overview of Pittsburgh history as a whole, the best destination is the Heinz History Center.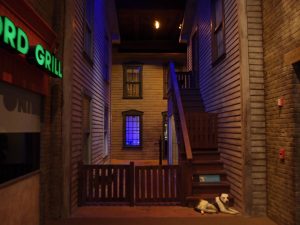 Located in the Strip District, the History Center is the largest history museum in Pennsylvania. Its six floors of exhibits can seem never-ending to a first-time visitor. Centuries of Pittsburgh history are covered, from the French and Indian War to the present. The ground floor is home to large objects like a restored trolley car, one of the first Jeeps ever produced, and a car from Kennywood's Racer. Other highlights on exhibit include a large section on sports as well as pieces of the original set from Mister Rogers' Neighborhood. Of course, there is also an exhibit on the history of the Heinz Company.  Despite its size, the History Center is not as crowded as some of Pittsburgh's other large museums, making it easy to spend an entire day exploring its exhibits.
It would take a lifetime to experience everything in every Pittsburgh museum, but one can still learn about a variety of topics after a visit to just a few of the city's treasures. And remember, it is always worth seeking places off the beaten path. Instead of revisiting a favorite, consider exploring someplace new to broaden your horizons.