A Morning at The Neighborhood Flea
Pittsburgh's largest monthly flea market is a must for anyone in search of the unusual and the unique.
For anyone in search of affordable and unique pieces of clothing, art, jewelry, or even cutlery, flea markets are a staple. The stunning mash-up of vendors and creative wares is vital to boosting the artistic personality of every city.
Fortunately for NA students, The Neighborhood Flea market is Pittsburgh's very own second-hand haven. It runs on the second Sunday of the month from 10:00 am to 3:00 pm from May to October. With easy access in the Strip District, the market's over ninety pop-ups and food trucks are sure to have a little something for everyone.
Take Uproar editor Kara Mihm and me, for instance.  Last week, we entered the market and were greeted by a variety of jewelry, tableware, and clothing vendors. One specific vendor that caught our attention was Mama Moon Vintage.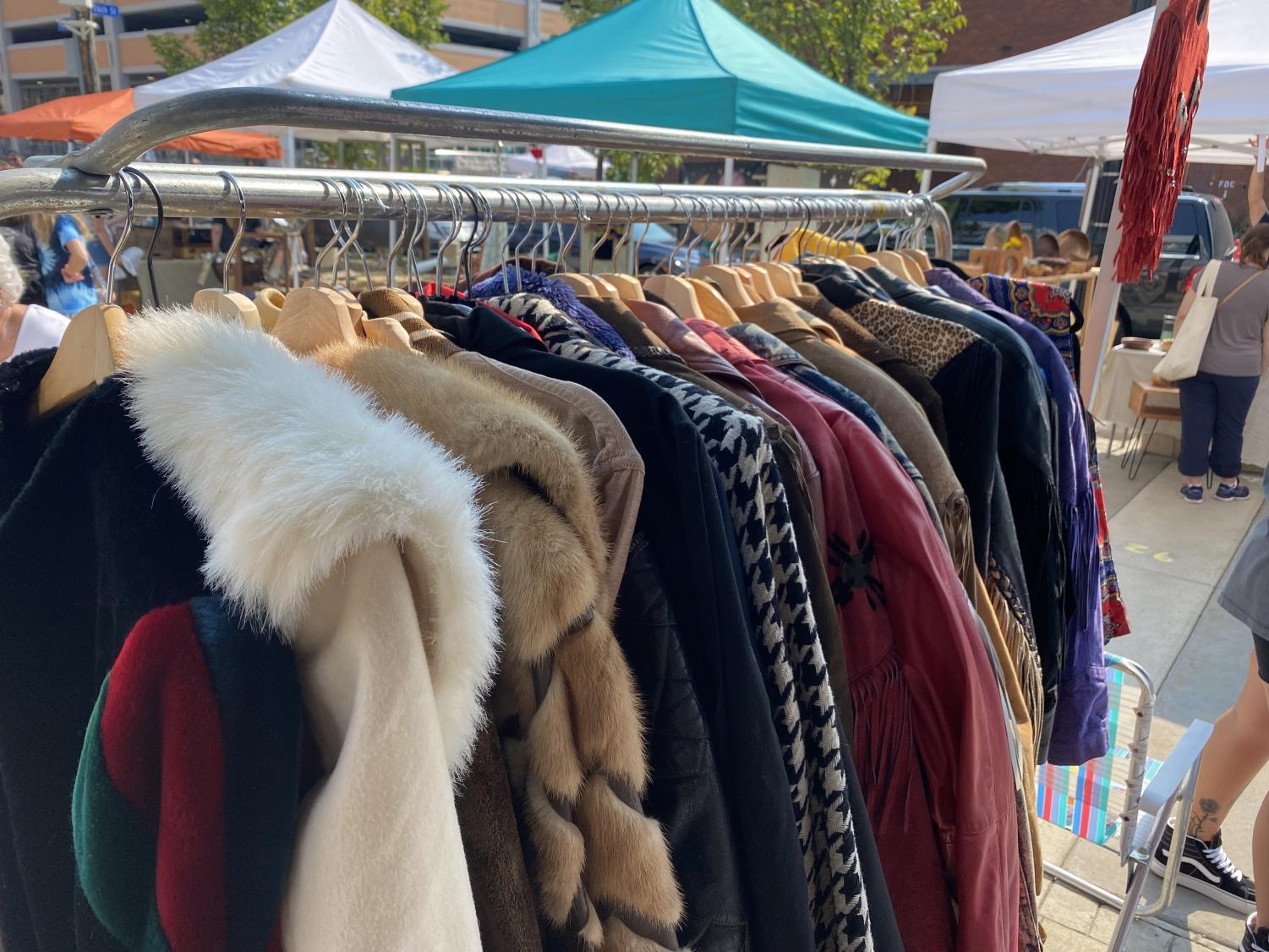 At first, it just looked like an array of fabulous vintage coats and dresses. But then the curator, Crystal, revealed the origin of one of the pieces.
"So this piece right here [pictured below] this came from a vintage seller that I buy from and he had a whole collection of these [vests]. They were all made from a woman who was a groupie in the 70s and she was married to a roadie. Together, they traveled all around the world with whatever band they were following at the time," she said.
Crystal added, "The funny part is that after she had passed, her granddaughter inherited the entire collection but the thing is that the granddaughter thought the clothes were completely weird and out of style. Luckily for me, I did not!"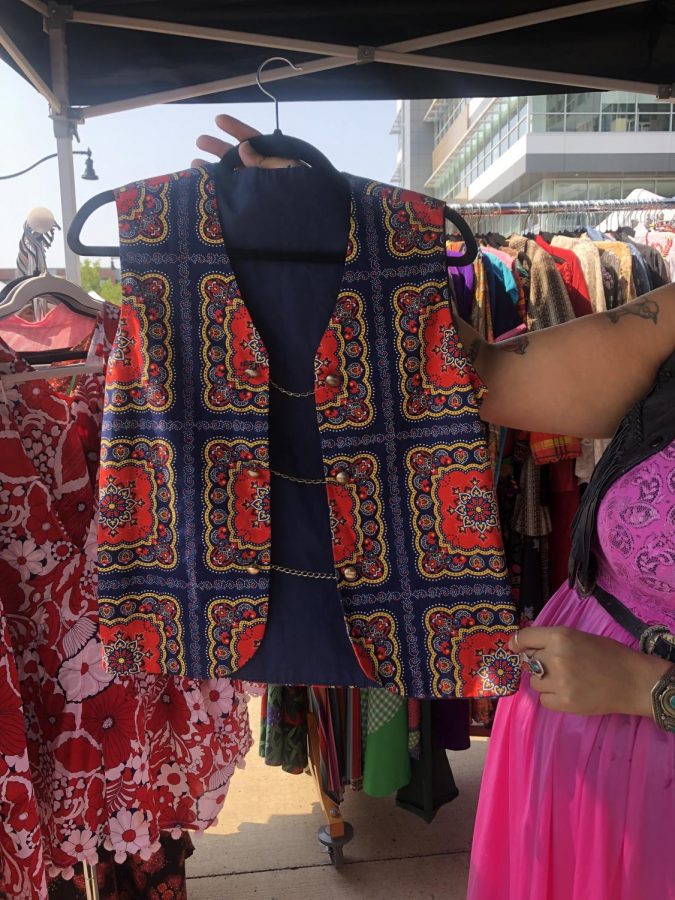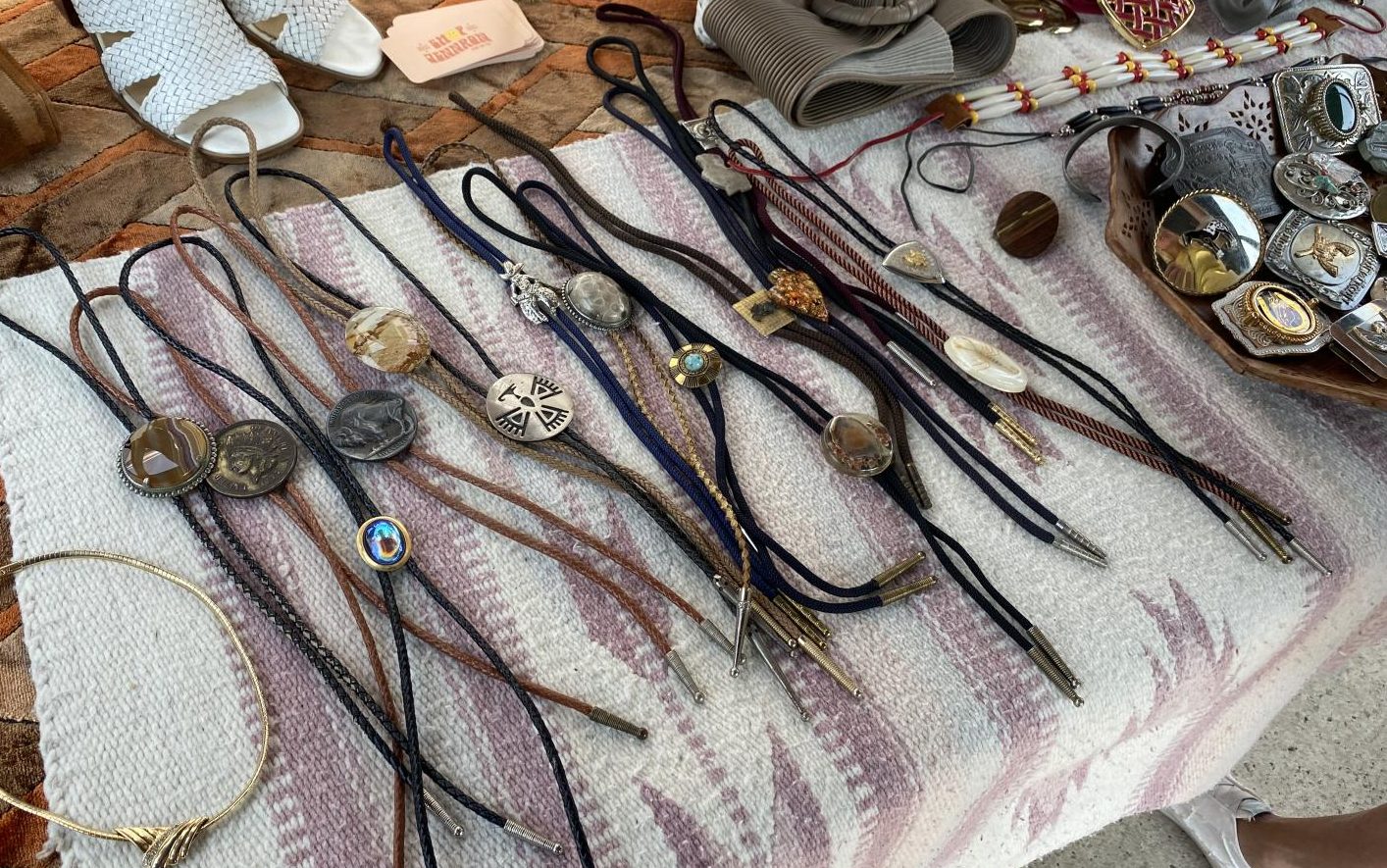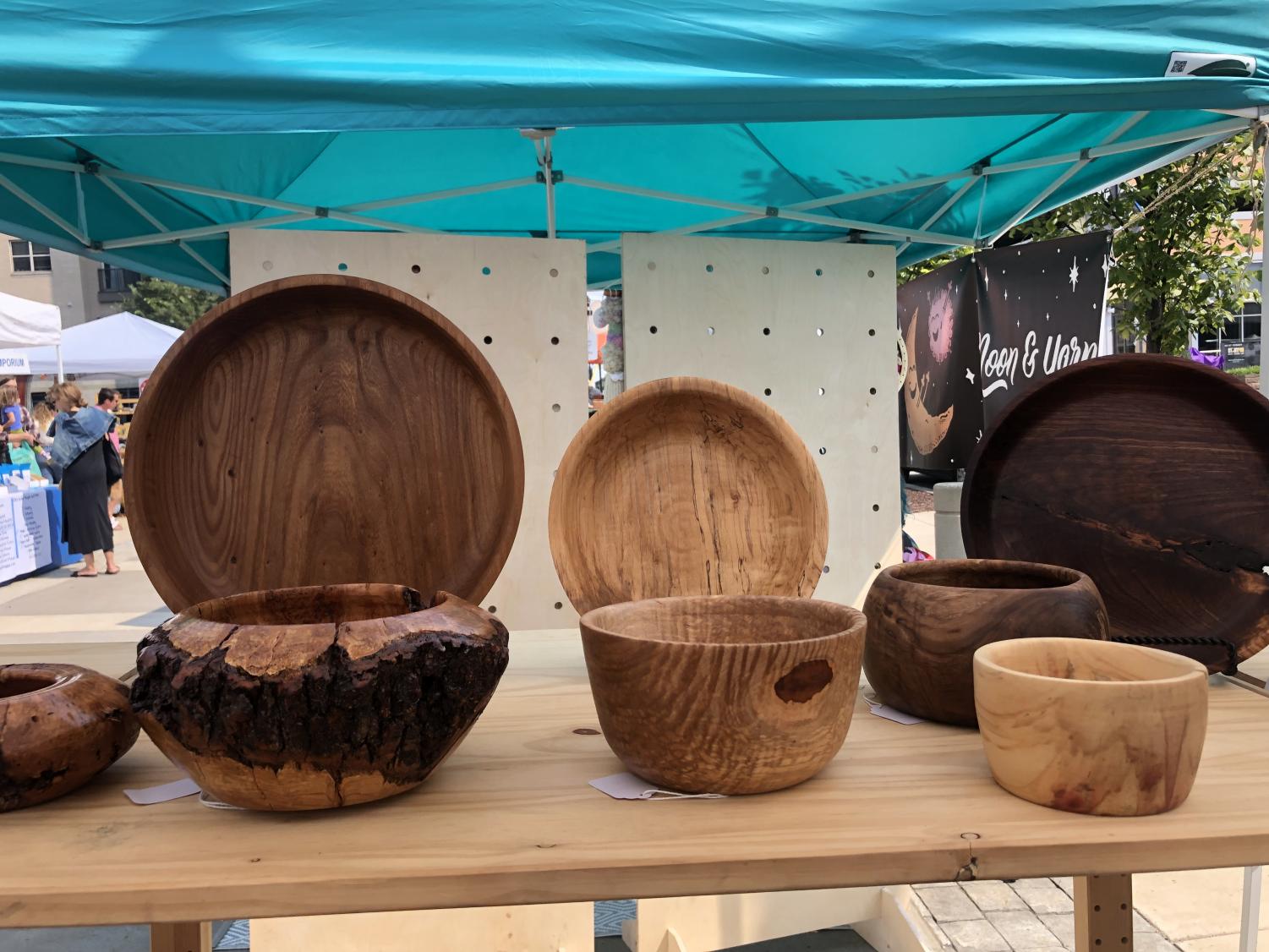 As we progressed through the maze of tents, we came across a stand full of wooden tableware. From bowls of all sizes to snow globes, C.S. Artistic Designs hand-makes all its items using various types of wood.
"I do all of the sourcing and mailing, they are all handmade, et cetera," the owner told us. "The bowls and plates are all food-safe."
He continued to describe the selection of woods he uses on his pieces.
"This one over here is a sugar maple while this one is a black walnut," he said. "That one over there is a red maple and coffee tree. Usually I use whichever wood I have the most. I don't really pick and choose."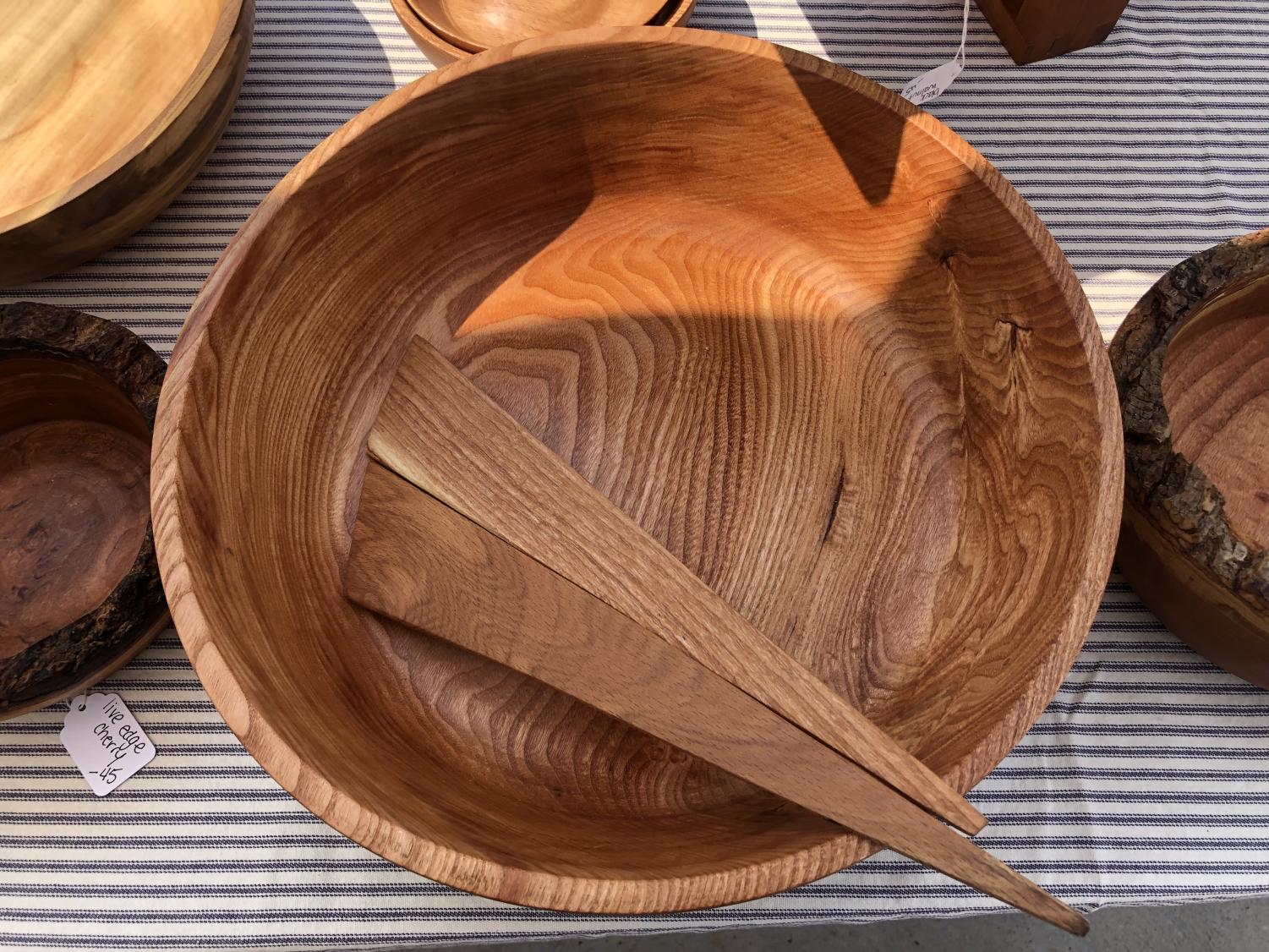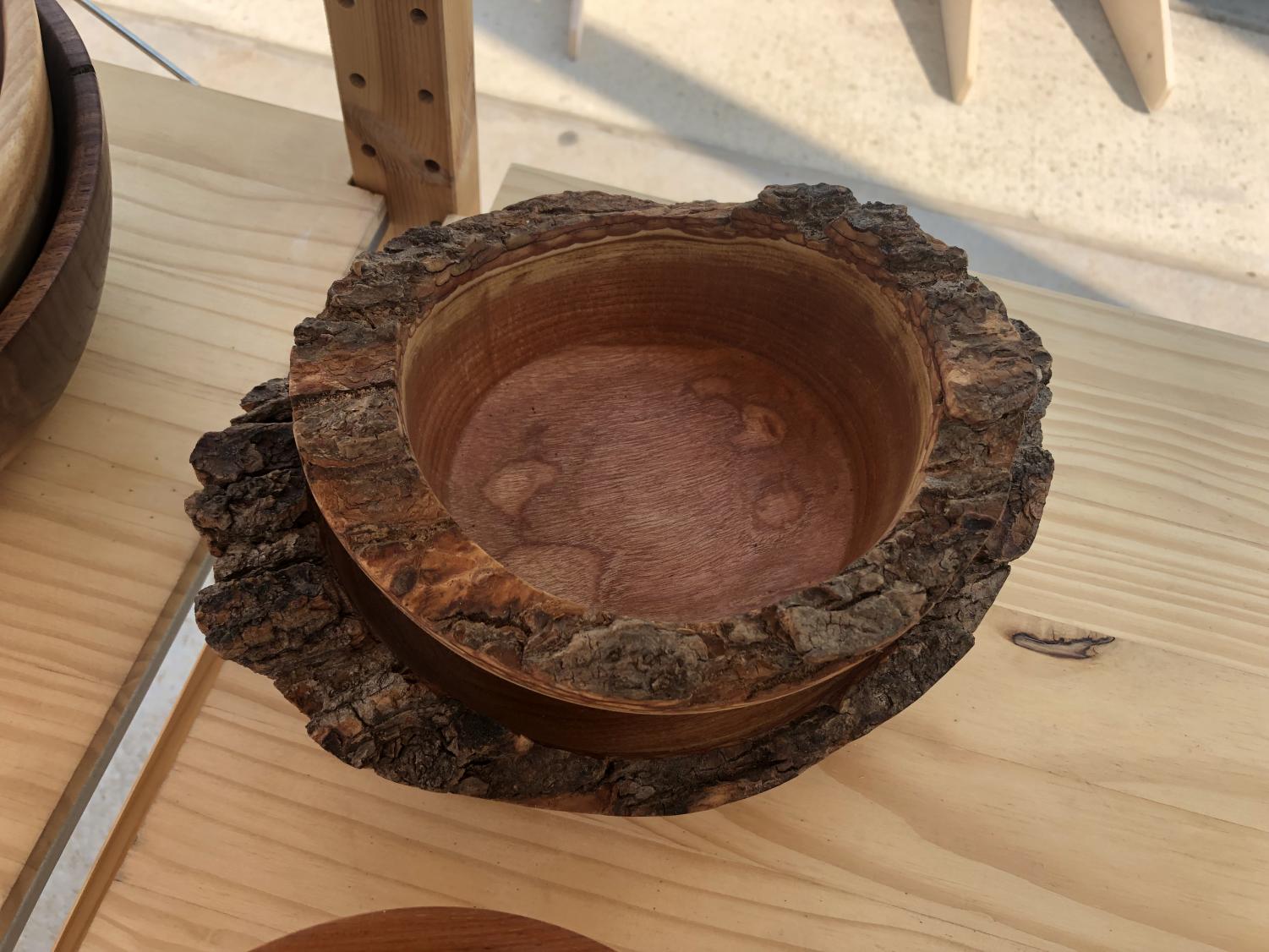 He also went on to explain how he makes the snow globe display.
"Yes, we do make the globes in-house. I find small, usually game, pieces to put in the bulb," he said. "Then I go in and fill it with water and glycerin, attach a wooden piece to the bottom, and sand it down to finish."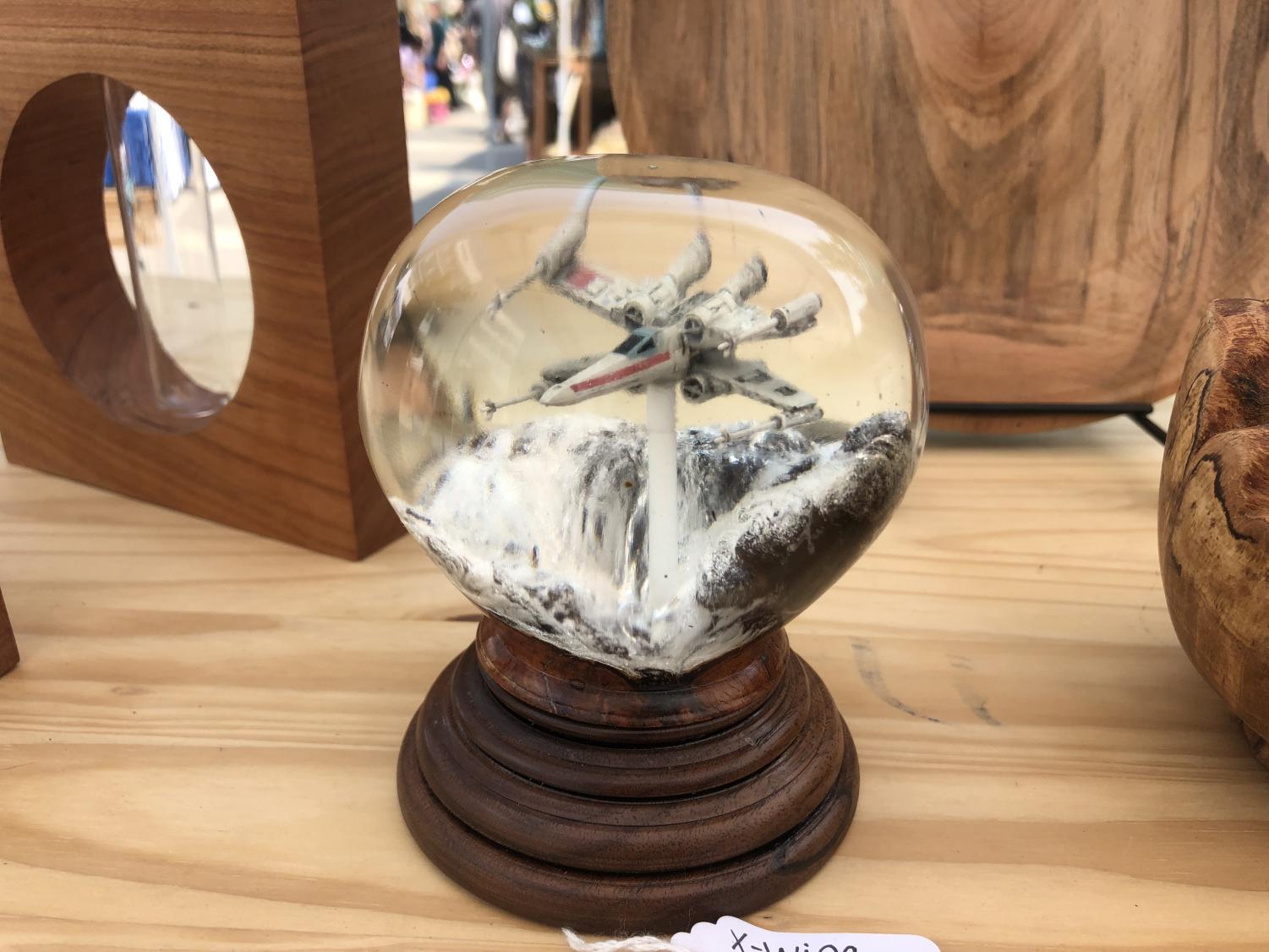 After thoroughly appreciating the crafts at the C.S. Artistic Designs table, Kara and I decided to change up our morning and find a jewelry stall. This is when we came across Charmed by Nature, which defied our expectations. Their product line is by no means a traditional style of jewelry. Yes, they are just earrings and necklaces, but with a special twist.
"I find little trinkets at estate sales and antique stores and turn them into earrings and necklaces. I have been at it for twenty years, so I have gotten pretty good at finding pieces that people tend to usually enjoy," the artist from Charmed by Nature said. "I also package everything in sustainable packaging. The earring packaging, for example, is made out of old encyclopedias." 
Sustainability is a key theme at Charmed by Nature. Each of the trinkets was part of something entirely different at one point, and for a period of time, it was just an old broken-off knickknack floating around alone. Charmed by Nature takes these pieces and repurposes them into beautiful works of art.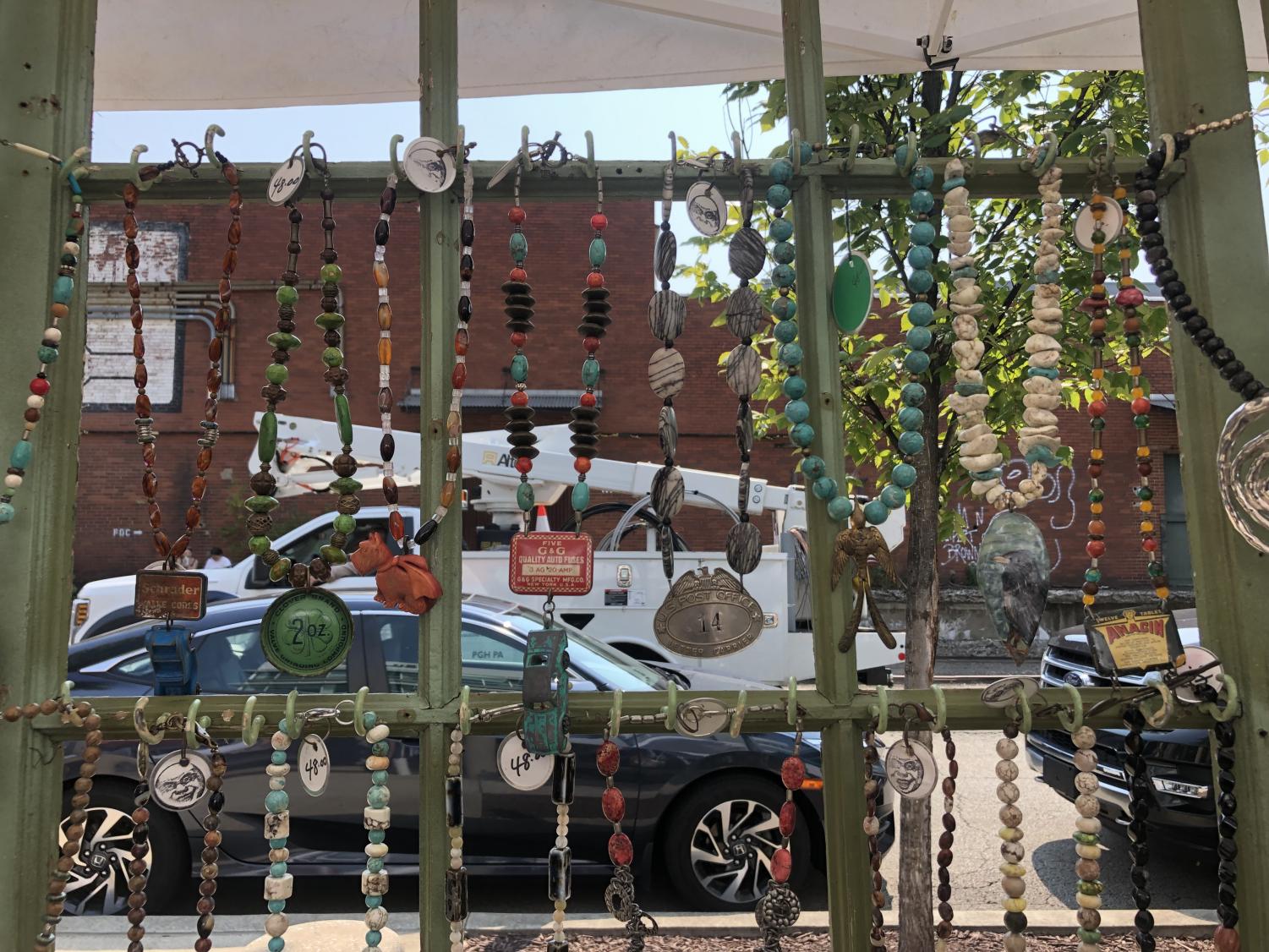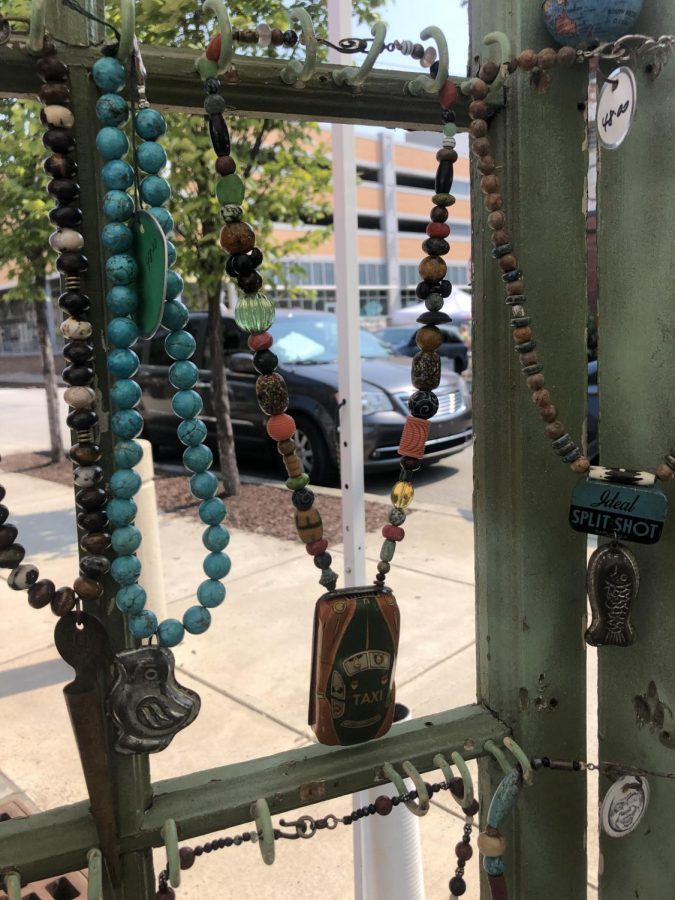 Two whole hours later, we decided to end our outing with a setup different from everything else. The owner of Ramblin' Van ditched the tent and brought in her own mobile shop. It used to be her dad's old cargo van that he would use to haul items for his job. After he retired, she took the van and refurbished it into her very own shop.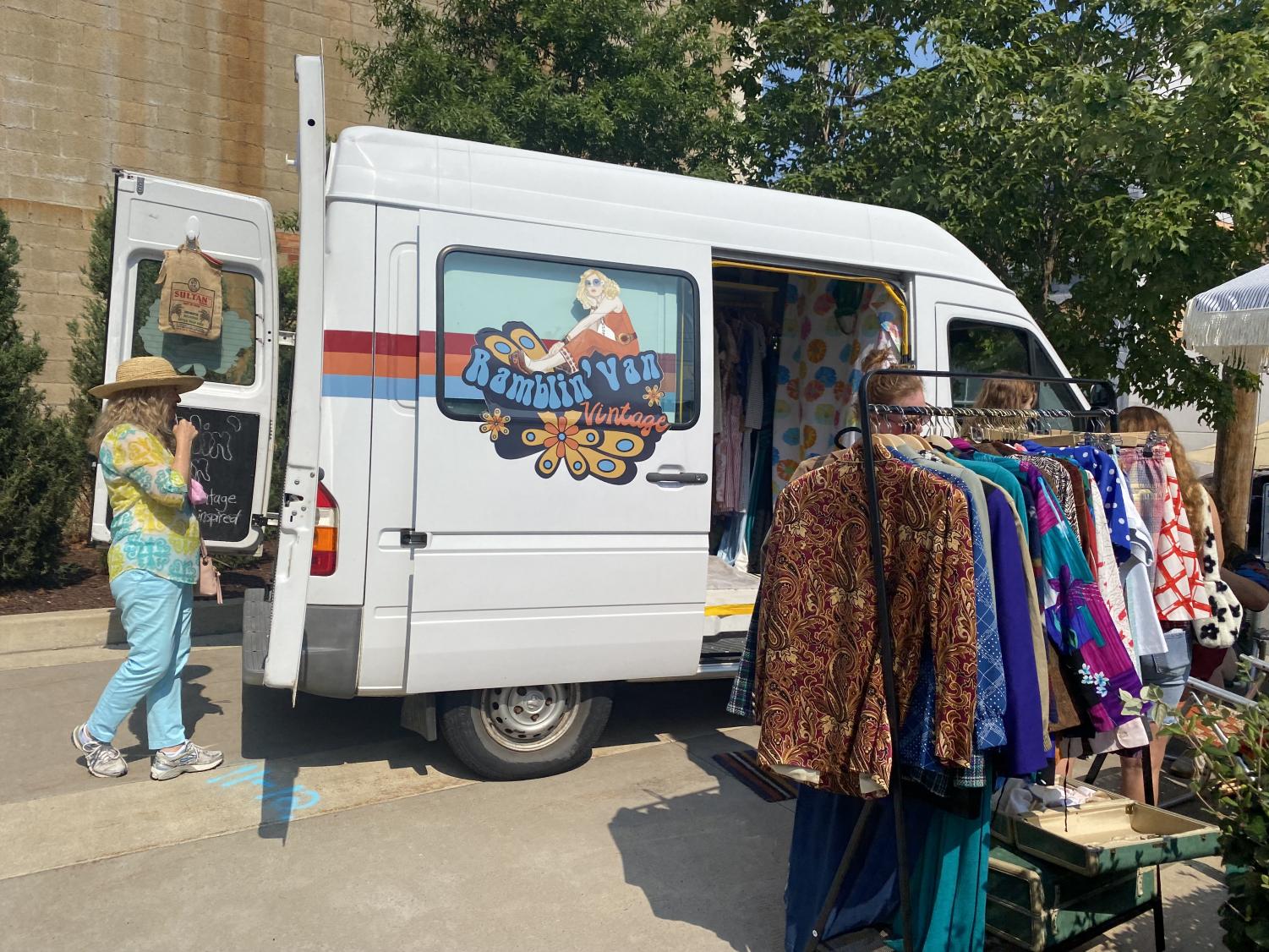 "I like to think of my style as very '70s-based, but anything I can find at thrift stores, estate sales, and other flea markets usually find its way here," the owner elaborated.
Flea markets like The Neighborhood Flea remind us of the importance of supporting small businesses, especially at a time when their survival has never been more at risk. Each of these shops either hand-curates or hand-makes all of their products, all of which are created with passion and polished with love. 
Leave a Comment
About the Writer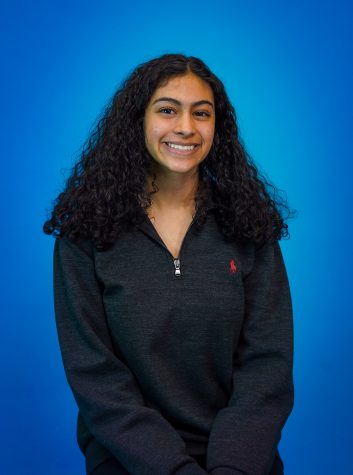 Sreeja Yellapragada, Staff Writer
Sreeja is a senior at NASH this year. This will be her first year on The Uproar team. Outside of the newspaper, she enjoys sleeping, cooking, and hanging out with friends.