For the Love of the Game
The NA Boys' Lacrosse roster is jam-packed with talented players. Joe Graper is not one of them.
The 2022 North Allegheny Boys' Lacrosse Team is one of the district's most talented rosters.  After last year's WPIAL title run, the players are fighting harder this off-season for playing time on the field come springtime.
But for every superstar, there has to be somebody else on the bench. 
Joe Graper is one of NA's lacrosse goalies, playing in his fourth and final season. But he has never played in a varsity game, never carried the Tigers to a win on his own. And yet, the Boys' Lacrosse Team needs Joe Graper. 
Graper began his lacrosse later than most of his teammates.
"I started playing lacrosse when I was a freshman," he said. "I had never played before and everyone else was already really good." 
At NA, the majority of the lacrosse roster picked up the sport in elementary school. 
But Graper has grown into his own unique role over the past four years, one that may be as indispensable as raw talent.
"
"I play the sport because I have made a deep connection with my teammates and the coaches. I love the game. There is absolutely no reason for me to quit now.
— Joe Graper, senior backup goalie
Graper did not join the team on a whim. He joined out of necessity — the team's, that is.
"I started playing lacrosse because they had no one to play goalie on JV, and tournaments were starting soon," he said. 
With no knowledge of the sport, Graper joined the team in 9th grade, ready to learn how to play his part.
"I figured, why not? Anything's worth trying," he said.
Despite his newness to the sport, Graper has showed up every day, ready to play, for the past four years — even when his readiness will not likely result in playing time.
"I see my role on the team as the guy to keep everyone's spirits up, [the guy who] gives it his all at every single game and practice."
It is no exaggeration to say that Graper, who gets excited about every single play, no matter what, may be the single best hype man in all of NA sports.
"You can hear him from anywhere on the field," senior midfielder Marko Kosanovich said. "He's loud. He's enthusiastic. He has the ability to get anyone fired up no matter what is going on in the game." 
Kosanovich only played with Graper on junior varsity in their freshman and sophomore years but still heard his vocal support when Kosanovich moved up to the varsity roster. 
"Joe doesn't even need to be on the sidelines to be loud and get people excited," the midfielder said. "He's good at his job."
The problem for Graper, and many other newer players, is the sheer amount of talent on the roster. NA will have over half a dozen varsity-quality goalies competing for limited varsity spots. If his chances of playing are so low, then why try?
Simply put, Graper has the Tiger Spirit. 
Being a part of the Lacrosse Team means something even more significant to Graper, as it gives him a chance to play on a team with his younger brother, Sam.  Furthermore, he loves the feeling of accomplishment that comes with fulfilling his role on the team.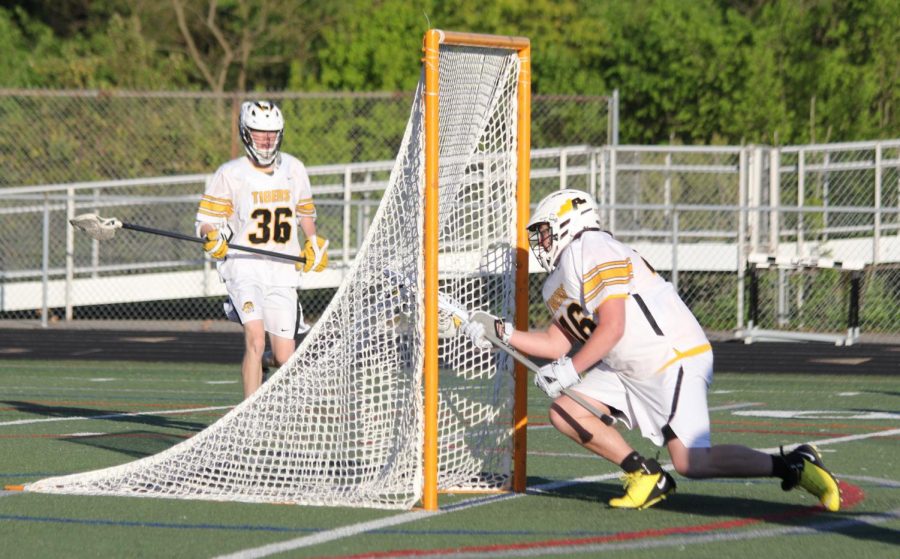 "Being on this team means so much to me," he said. "I feel like I'm a part of something way bigger than just me. This team's success is my success and vice-versa."
Despite lacking the experience of others, Graper has grown into an unlikely leader. 
Senior Patrick Lucas started playing even later than Graper. Picking up a stick for the first time at the end of his junior year was a daunting task, but Graper was there for him through the entire process. 
"Joe always helped me out in practices," Lucas recalled, "and in the limited minutes I played, Joe was always my loudest supporter on the sideline. He's like a big teddy bear."
But the question lingers: Can one goalie who is unlikely to set foot on the field make a truly immense impact on a championship-caliber team?
Junior goalie Beck Taucher put it best.
"How does Joe Graper make this team better? By being Joe Graper."
View Comments (5)
About the Writer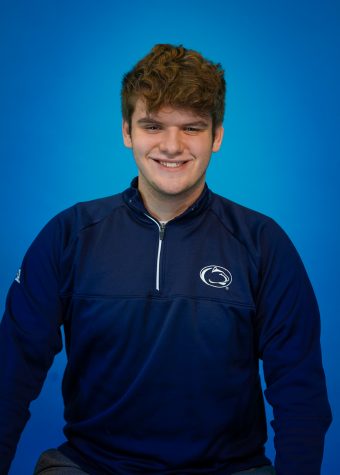 Nolan Collery, Staff Writer
Nolan Collery is a senior at NASH. Although this is his first year writing for The Uproar, he has worked on both NATV and the NaEye's TV staff throughout his entire high school career. When he isn't writing or filming, Nolan enjoys participating in, watching, or talking about sports, working at Handel's Ice Cream, and spending time with his family. After high school, Nolan plans to study Broadcast...