Petrifying Pittsburgh
Under tunnels, down haunted roads, and in stories shared, ghosts — and the Green Man — lurk.
Urban legends are a staple in every city, warnings of closed roads and spaces under bridges taking new forms with every additional voice. Many of them are the only legacies of the mostly forgotten dead. As the air grows cooler and the days shorten, these legends seem much more plausible than they did in daylight. 
Most cities have their own legends, and Pittsburgh is no exception. Our stories run the gambit from ghosts to haunted roads to houses full of blood. In fact, most ghost stories in America can be traced back to Pennsylvania, to the legends of past immigrants and women that were first told in these woods and spread through the Ohio River Valley. 
The Green Man, or Charlie No Face, is one of those stories. There are a few versions of the tale, but many claim that he was a laborer either struck by lightning or electrocuted while working in the South Park area. Others say that he was a poor factory worker that fell into a vat of acid. His ghost supposedly glows green as he haunts the railroad tunnel along Piney Fork Road in South Park Township, what locals call the "Green Man Tunnel".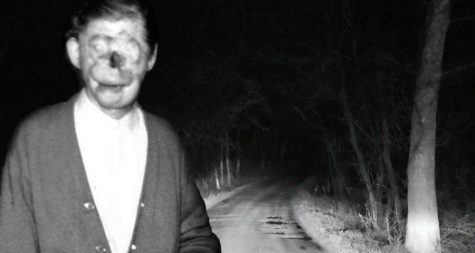 This legend comes from the true story of a boy, Raymond Robinson, who was disfigured at eight years old. He tried to climb up the electric trolley bridge on the Morado Bridge outside of Beaver Falls, PA to get a better view of a bird's nest and was electrocuted with 11,000 volts. He hovered between life and death for weeks, and even though he wasn't expected to survive, when he awoke, he was in good humor. However, the shock caused him to lose his eyes, his nose, one ear, and one arm, earning him the name Charlie No Face. 
After the accident, he spent his time indoors, not wanting to cause mass hysteria. However, for five decades, Robinson took night walks, and the resulting urban legend spread through locals and beyond state borders.
People who came across him on these walks reacted in a myriad of ways. Some took pictures with him in exchange for cigarettes, others honked their horns at his family's house, and a few people even hit him with their cars. His family worried for him constantly, but despite his disability, Robinson continued steadfastly through his life. He carried the good humor he had since his injury as he learned braille, made friends with some of the locals, and continued on his nightly walks. 
Meanwhile, his legend spread far and wide, first  across the Pittsburgh region, including North and South Park, Brookline, McKees Rocks, West Mifflin, Ross Township and New Castle, and then throughout Pennsylvania and even to Ohio. Eventually, the story became that the tunnel in South Park railroad tunnel was haunted by the Green Man. 
Robinson died seven days before the 66th anniversary of his accident, on June 11, 1985, at the Beaver County Geriatric Center. He is currently buried in the Grandview Cemetery. However, his legacy as an urban legend far outlives him, embedding him in Pittsburgh folklore. Even if  he is only remembered as the Green Man or Charlie No Face, the people who read his story or lived with him will always remember Robinson as a man who took his disability in stride, even when it brought nothing but pain to him.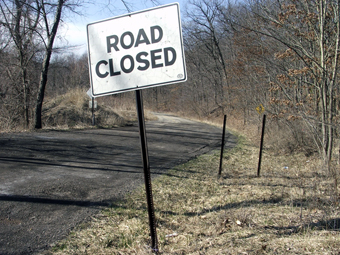 Another legend that has spread through the Pittsburgh area is that of Blue Mist Road (sometimes spelled "Blue Myst Road"). Just like the Green Man, the stories of Blue Mist Road are varied, but most of them center around a blue mist that supposedly hangs over Irwin Road in North Park. 
Some say two lovers haunt the graveyard, and when they touch in the full moon, the world will end. Others say that a father killed his wife and children and put them in a septic tank. Another version claims that the road is the historical location of Ku Klux Klan meetings and Satanic rituals. A different rendition believes that the road is haunted by the ghost of a teenage boy. Supposedly, he honked his horn three times, and either a ghost or a murderer that escaped an asylum killed him and hung his body from a tree.
Unlike Robinson's history, none of Blue Mist Road's stories have any traceable history or definite basis in reality. These days, Blue Mist Road is owned by the Allegheny Land Trust, and hiking permits are free. 
Another nature preserve owned by the Allegheny Land Trust—Dead Man's Hollow—is said to be haunted as well. It lines the Youghiogheny River outside of McKeesport, scattered with remains of its industrial past, from a concrete slab that used to be part of a ferry to a P&LE Railroad water tank visible in the wintertime to ruins of the long-burned Union Sewer Pipe Factory.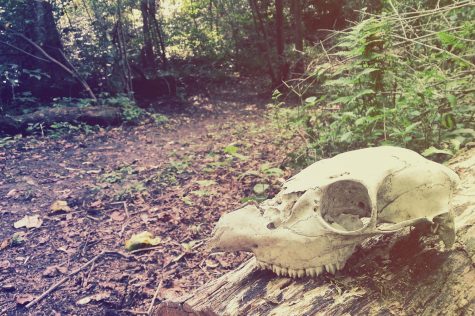 The preserve has a long history, but much of it is ill defined and not well documented. Supposedly, in 1874, a group of boys traveling through the area found a body hanging from a tree. It was already decomposed, so the body wasn't identifiable.
There is no legal documentation of this, but a similar area in Indiana, also called Dead Man's Hollow, held the body of George Barber in 1874. 
In 1881, Ward McConkey was convicted of George A. McClure's murder after the police found his body in the Hollow. When he was hanged in May of 1883, he reportedly claimed that his executioners knew something about McClure's murder. His last words were, "Goodbye, murderers, goodbye."
More deaths met the Hollow in 1883, when four men died from an explosion after trying to thaw explosives near an open flame. There have also been reports about a giant snake in the Hollow, but without much credible evidence. A few other workers died in the area, most notably Mike Sacco, who died in an elevator accident, and many believe that one their ghosts haunts the Hollow, but there are very few documents on these hauntings. 
These days, the Allegheny Land Trust offers "haunted" tours through October and regular hikes in the spring. 
All of the doubt and undefined history surrounding each of these stories, as well as the existence of a reasonable explanation in the Green Man's case begs the question: why are these myths important? If there are scientific, concrete explanations for these "ghosts", why do these stories spread so quickly and what purpose do they have in Pittsburgh, along with every other city? 
Stories—from urban legends to ancient mythology—remain important because of the connections they represent, between both the living and the dead. Urban legends are often the only legacy left behind for the dead, the only way they are allowed to be remembered. Many of the dead in these legends, especially the ones traced back to the 1880s, are poor workers, women, or immigrants—people whose lives would not be remembered if not for the stories their deaths sprouted. 
However, urban legends are not just for the dead. Warning others of danger is a gesture of love that humanity has carried on, and fear shared through the ties of a community can symbolize the connections between cities, buildings, and families. 
These urban myths have grown into a linguistic bond for both the living and the dead, evolving into legends that simultaneously protect and carry memory.
Leave a Comment
About the Writer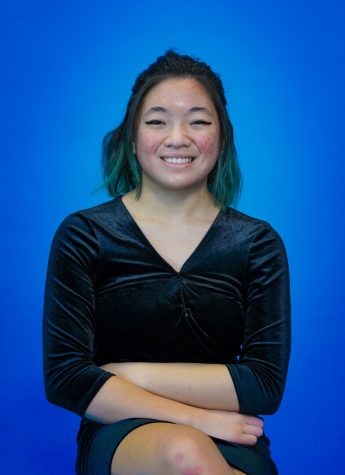 Aris Pastor, Staff Writer
Aris Pastor is a junior at NASH. Apart from writing, they enjoy reading, art, and psychology. They are an active part of the North Allegheny Speech and Debate Team, and they have hopes for a future in both writing and psychiatry.