That's a Wrapped!
The annual Spotify tradition hit students' phones on Wednesday.
The presents under the tree on Christmas morning are nothing compared to the wrapped up gift Spotify users receive from the platform each December. Spotify Wrapped allows the app's users to get a look into their own listening data for the year. From top artists to a Two Truths and a Lie game, Spotify has allowed all of its users to gain some insight into themselves.
Today, we asked a few NASH students to discuss their listening favorites for 2021. 
Pratham Agrawal, NASH senior
Agrawal's top artist for this year was the alternative rock band LANY, whose most popular songs include "Super Far" and "Malibu Nights."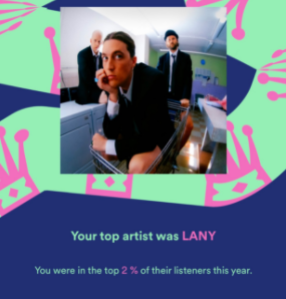 But Agrawal's love for LANY goes deeper.
"LANY's music captures and immerses me in the chill type of vibe that I love," he said. "For example, their song "Malibu Nights" is by far my favorite because it balances out instrumental portions and lyrics, and listening to it with headphones turns it into almost a surround sound experience. It is different from literally anything else when using headphones. Overall, LANY just seems to encapsulate that chill, mildly sad vibe." 
Spotify also provided Agrawal with an audio aura as wistful and chill.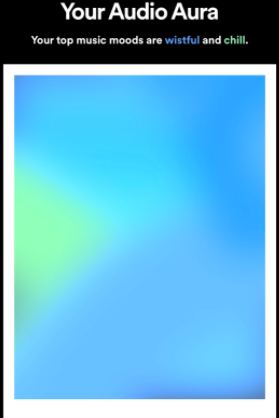 "I think in the face of the chaos of daily life, music should be an escape. For me, that escape comes in the form of chill vibes from artists like LANY, Keshi, Jeremy Zucker, and Lauv which allows me to take a step back and take a break. I am no stranger to anxiety and overall stress," he said.
Vedha Avali, NASH senior
Vedha's audio aura for 2021 is hype and wistful.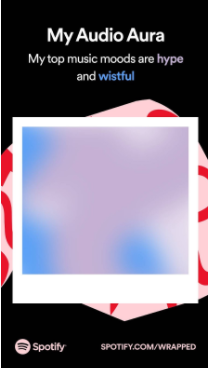 An odd combination at first, but Avali said, "The description probably couldn't get more accurate. I feel like my music taste encompasses opposite sides of the spectrum while leaving out the regions in-between." 
Avali's vibe makes even more sense after seeing her top artist of the year — Trippie Redd.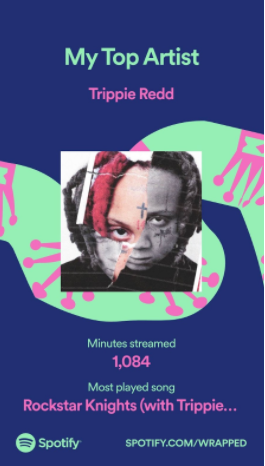 "He [Redd] released two solid but very different albums this year. I think it was really interesting when he stepped into the alternative/rock category with Travis Barker." Avali said. "The album is pretty underrated which is probably because it didn't necessarily appeal to his usual audience. The features on the album gave each song a unique aspect, and the transition from Trippie's voice to Drake's voice is seamless — probably one of the best transitions that I've heard in any song."
Bruce Zhou, NASH Junior
Bruce's most played song for 2021 is 河北墨麒麟 by Omnipotent Youth Society — he played it almost 150 times. Omnipotent Youth Society is a Chinese alternative rock band formed in the late 90s.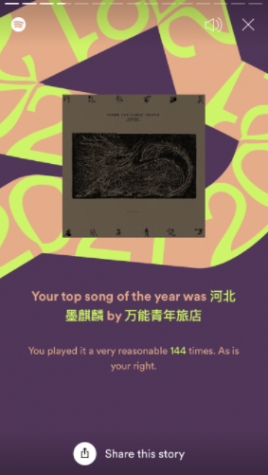 The reason Zhou had this song on repeat this year is that "it [河北墨麒麟] is a very sophisticated and brilliant song; I just don't get tired of listening to it. Every time I do, I discover something new that makes me love it more. It is that sort of song that you can listen to forever and not get tired of." 
On the other hand, Zhou's top artist came out as Coldplay, and he was in the top 0.1% of their listeners.
"I love their songs because they are catchy but beautiful at the same time," Zhou said. "I only listen to their early songs, though, because I don't find their recent music as good."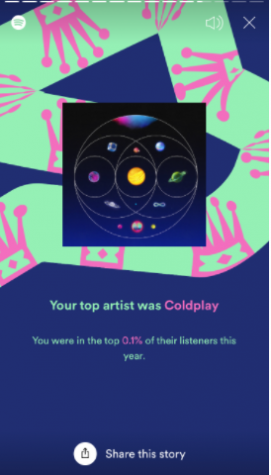 Ginger Tegtmeier, NASH Junior
Ginger's top artist for 2021 is pop band 1975, and she's in 0.001% of their listeners.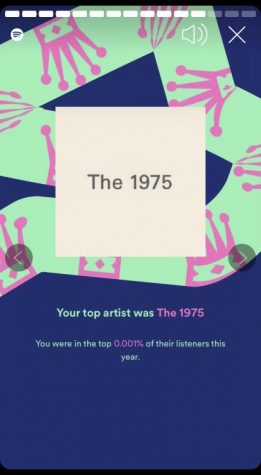 She loves 1975 because "every song in their discography and their music is very calming and relatable." Her top song from them is "Milk," which she has listened to it 6,642 times.
1975 also emits the same vibes as Tegtmeier's audio aura — hopeless romantic and wistful.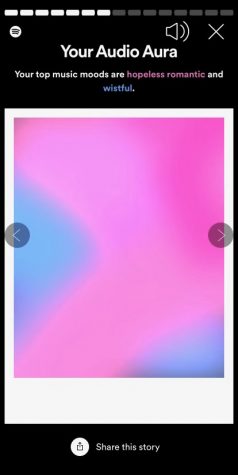 Along with 1975, Tegtmeier listens to Current Joys and Acid Ghost, when studying and reading.
"I also probably listen to too much Taylor Swift, which explains my hopeless romantic aura," she said.
Varun Kaveti, NASH Junior
Kaveti top song was "Love Galore" by SZA with Travis Scott.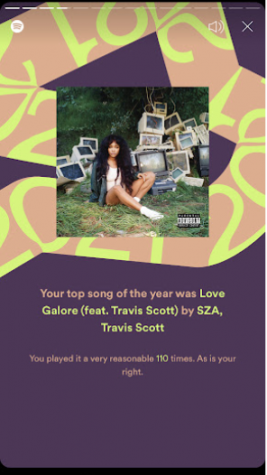 "I found this song in January at a time when I was really into R&B music. Also, I found it at a time when I was on vacation, so the song reminds me of spending quality time with family and just relaxing. In terms of the song itself, I really think Travis was able to change his normal flow to fit on a slower beat, and he really complimented the song well," Kaveti said.
Accordingly, Kaveti's top artist was Drake, as he was in the 0.005% of the Canadian musician's listeners.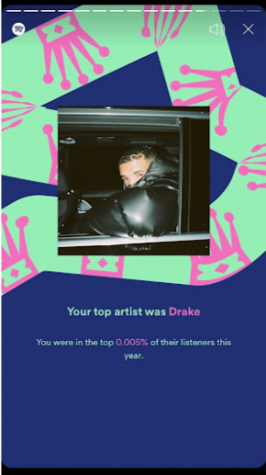 "Apart from being the artist of the decade, Drake is far more versatile than any other artist," Kaveti said. "Some know him from his more R&B/singing side, but he is just as dominant when it comes to rapping as well. Every one of his albums takes the listener on an adventure that any listener can relate to."
NASH's music taste spans on a wide spectrum of genres and styles, and Spotify Wrapped allows students to get a taste of everything.