Juniors jumpstart senior year
The realization that senior year is nearing has the junior class already preparing their schedules for next year.
The past few weeks have been filled with juniors discussing scheduling for senior year, and it has not been easy.
"It is stressful to choose our classes for senior year, since it's our last year of high school," junior Aidan Bartholomew said.
March 9, 2022 is the date when all final schedule changes for next year are due. February 25, 2022 is the date when all students interested in waiving into a class are to turn in their waiver forms.
"I have not really started making too many decisions yet," said junior Ryan Kooros. "I am worried about making my senior year choices on time."
NASH junior Ben Carney is in much the same the situation.
"I honestly haven't really started my scheduling yet, so I know I need to start soon," he said. 
But for some members of the Class of 2023, the main challenge is making sense of just how fast their future is arriving.
"It's crazy to think about how we were just nervous about coming to high school, and in just a year, we're leaving!" junior Elise Britton said. 
As numerous questions arise about schedules, the Program of Studies is often the first and last source of answers, other than the School Counseling office, of course.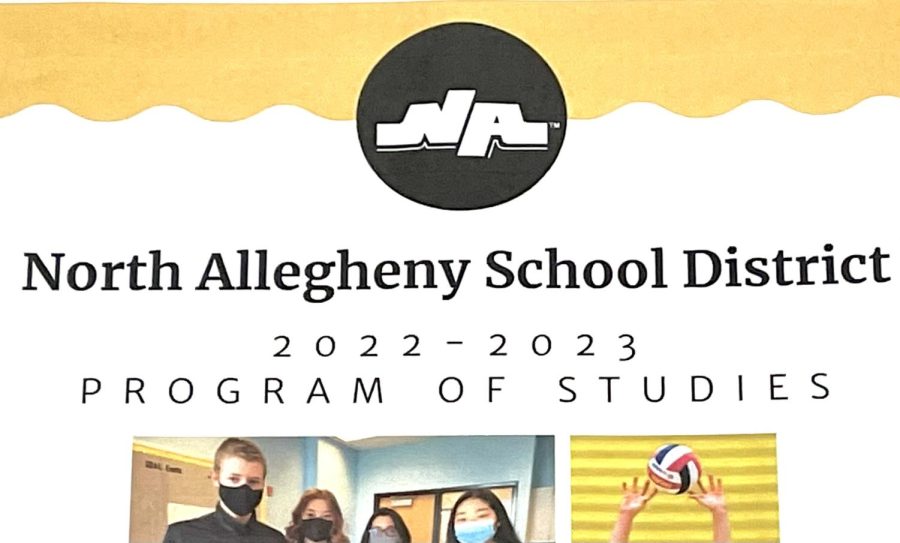 The new Program of Studies features several course name changes: Concert Choir (F) to Concert Choir (SA),  Concert Choir (M) to Concert Choir (TB), Mixed Choir to Treble Choral Ensemble, Earth Space Science and Astronomy to Astronomy, Honors Earth Space Science and Astronomy to Honors Astronomy, Child Development to Child Psychology, and Materials to Wood and Metal Fabrication.
Additionally, Fashion Arts and Fashion Merchandising will combine to form one class. 
"I am excited to take Child Psychology my senior year because the course name change implies a heavier focus on how a child's brain works over their physical development," said junior Haley Huffmyer. 
The new classes can often trigger a realization in seniors that the final stretch of their high school careers has arrived. The required classes do not occupy the entirety of a senior's schedule, which leaves room for a choice of electives. But it's not always that easy.
"I wish that I could do more electives for senior year, but I also wish that I chose to do different electives in my former years in high school," said junior Reagan Sheets. "Doing that would have allowed me more opportunities to take more electives this year."
Questions about scheduling and graduation requirements can be answered by the guidance staff. NASH guidance counselors include Mrs. Rosato (Last names A-Dn), Mrs. Bielawski (Last names Do-J), Mrs. Insana (Last names K-M), Mr. Thompson (Last names N-Sh), and Mrs. Buettner (Last names Si-Z).