Twenty-Five Twenty-One Has a Hold on My Heart
Netflix's new Korean drama perfectly encapsulates the adolescent experience, and in doing so, becomes a show we can latch onto.
In 1997, Thailand's economy devalued its currency – the baht – from the U.S. dollar,  throwing it into deep financial trouble. The state of crisis spread in South Asian countries, such as Indonesia and China, East Asian countries, China and South Korea, and even into Latin America and Russia. 
In these countries, countless people lost their jobs, companies filed for bankruptcy, and the youth found themselves looking towards a dimmed future where dreams are out of reach. This is where the Korean television drama Twenty-Five Twenty-One's story begins.
Actress Kim Taeri portrays 18-year-old Na Heedo, a strong-willed, slightly clumsy but wholly lovable student athlete with straight-cut bangs and a tendency to release her inner-most thoughts without reservation. Through a clamor of worries about where she belongs and how she feels about others in her life, Heedo remains sure of one thing: her love for fencing. However, her world threatens to crumble when her high school decides to cut its fencing program due to funding shortages.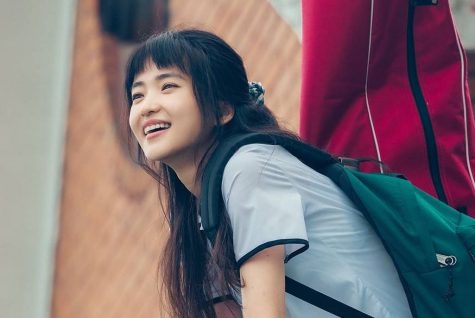 The male lead, portrayed by Nam Joohyuk, is 22-year-old Baek Ijin. When the instability of the IMF crisis reaches South Korea, Ijin's father is forced to declare bankruptcy, throwing his family into a reverse rags-to-riches story. Ijin goes from being the proud, first-born son of a wealthy and loving family to a college dropout taking on any available part-time job to make ends meet and get his family back on their feet. 
In the five weeks since episodes started airing, Twenty-Five Twenty-One has occupied a special place in my heart. Judging from the robust ratings the show achieves in South Korea, I am not alone. 
From the outset, it is clear that this show is one where the acting talents of its main characters are on full display. Kim Taeri is known as an actress whose skills achieve both depth and range. Whether her role be a young noblewoman in 19th century Korea, a college student spending her days cooking and farming in the peaceful Korean countryside, or an orphaned handmaiden/lesbian lover of a Japanese heiress with a dark past, a performance for which she won Best New Actress at the Blue Dragon Film Awards (one of Korea's most prestigious film awards), Kim portrays her characters to a tee — so much so that it becomes difficult to imagine her playing any other type of character. 
She is no different in Twenty-Five Twenty-One. Kim molds herself into the mind and body of a strong-headed, strong-hearted teenage girl who voraciously reads romance comic books, dons track pants under her uniform skirt, and shamelessly sticks by her morals.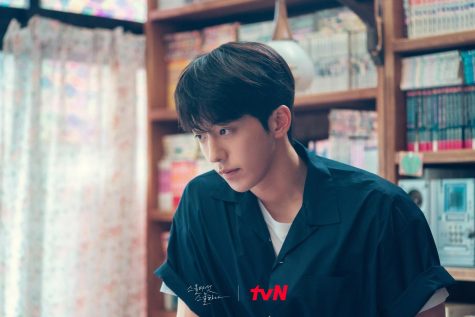 Nam Joohyuk is no stranger to K-dramas, either. He has stolen the hearts of many through his leading roles in cult classics such as Start Up and Weightlifting Fairy Kim Bok-Joo. In Twenty-Five Twenty-One, Nam Joohyuk once again exudes charisma with his mix of pretty boy swagger and sad-eyed gazes.
Alongside the two leads, the show's characters of the show are sincere people. They hold sincere hearts, each living their lives diligently, earnestly. As young men and women in their late teens and early twenties, they often stumble through life – instigating small crises and clumsily falling into love. They are not perfect beings. They make mistakes, and at times they end up hurting one another. But always, they apologize and try hard to right their wrongs. Heedo, Ijin, and their friends Yurim, Seungwan, and Jiwoong are characters you can't help but become attached to. 
But more than anything, it is the show's storyline that gives it its value. As a slice-of-life coming-of-age story, Twenty-Five Twenty-One may lack life-or-death situations and multidimensional portals. However, the issues the show's characters face feel distinctly relevant because they're issues that take center stage in our own lives.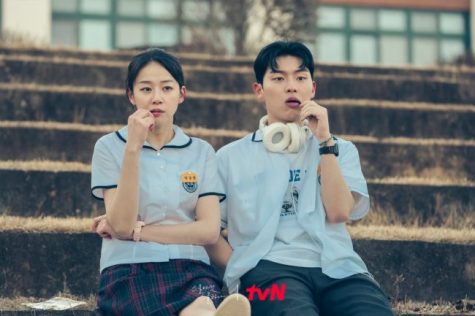 How do you reckon with the guilt of persisting on a path to your own happiness when it disappoints and defies your family's aspirations? Where do you turn when it seems like it's just your lone self against the entire world? What do we do with our hopes and our trust when the ideals we hold about the world and its goodness are shattered? 
Considering the state of our own world, the concerns that arise from the IMF crisis in Twenty-Five Twenty-One feel especially pertinent. In the first episode, when Na Heedo's high school fencing coach announces that the fencing team is disbanding, he states, "It's the time period that is taking away your dreams." With COVID-19, international war, and a volatile economy, it feels as if the times are stealing something from us — perhaps not our dreams, but our youth, our sense of identity. 
Watching the show makes me feel that all the worries and emotions that clatter around in my head are being retold on screen. And the show's precise ability to do so is what makes it so special.
Leave a Comment
About the Writer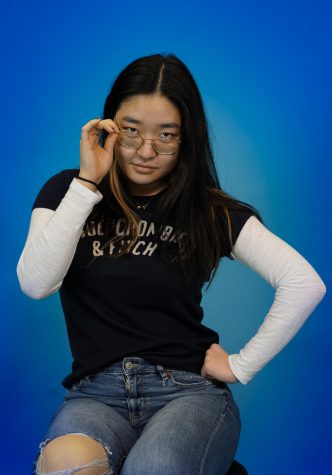 Michelle Hwang, Features Editor
Michelle Hwang is a senior at NASH and the features editor for The Uproar. She enjoys reading, so if you happen to have any book recommendations, please send them her way. And if you happen to have spare slices of pecan pie lying around, send those her way too. She really likes pecan pie. She also likes making pros and cons lists with Claire Majerac. Not about pecan pie though. There are no cons to...