Behind The Curtain
Cast and crew are excited for "The 25th Annual Putnam County Spelling Bee," NASH's fall musical set to open on October 20.
The second year of the fall musical is already off to a great start. The 25th Annual Putnam County Spelling Bee is quite comedic and sure to be well-performed by the NASH cast. The show is focused on six middle school students who partake in an intense spelling bee, with humorous incidents along the way. Six kids are involved, but only one leaves with the satisfaction of a win. 
The spring musical has been a mainstay at NA for decades, but last year the first fall musical was added to the calendar, replacing the long-standing fall play. Mr. Bob Tozier, AP Music teacher and Chairman for the North Allegheny Music Department, serves as the show's director.
"A musical is truly special because it gets more kids involved," Tozier said. "You can have a live orchestra as well as actors and dancers. It really gets three different groups of people involved. And to hear the audience laugh and applaud, that's worth every second of it."
Tozier recalled his high school experience in musical theater, describing it as the "theater bug" that eventually sprouted his career at North Allegheny.
"To be honest with you, when I first started teaching here, there was already a team established, so I was just kind of waiting until I had the opportunity to be in charge," he said. "When the opportunity presented itself, I jumped on it, as I knew how much fun it would be." 
It seems that most stars in the NA musical stumbled into this world accidentally. Behind the scenes of the show, Braydon Turner, a NASH senior who serves as the Student Technology Director, explained why and how he landed himself this important position. 
"I got into this [stage] technology stuff initially in middle school," Turner said. "I saw Brendan White using it at IMS back in 7th grade, and I decided to try it out."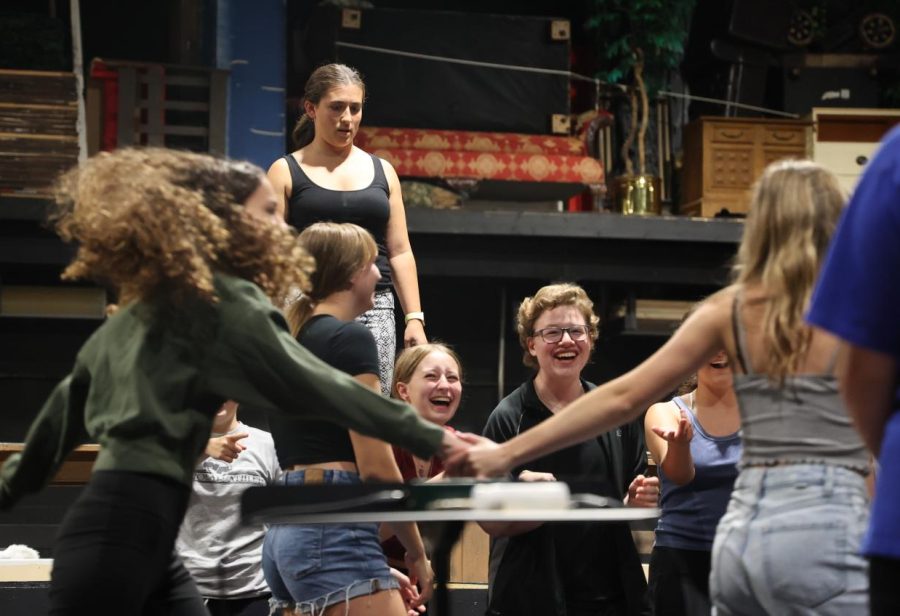 Shortly afterwards, Turner saw the opportunity to make his mark in the high school productions. 
"I heard from another friend that he was doing a poll camera for the show at the time, Good News," he said. "Then I just got involved from there, and now it has resulted in me being the Student Technology Director."
Though Turner plans to pursue a career in stage tech, other students are motivated to participate in the school musicals largely for the fun of it with no particular intention to turn their talent into a college major or a profession.
"I hope to go to school for biomedical engineering," said Cate Maldia, the female lead in this fall's show. "I really want to go to a bigger school with a strong STEM program, so schools like Purdue, University of Michigan, and Illinois stick out to me. I hope to continue [musical theater] in college, but that also might depend on where I go. Different schools have different requirements on who can audition. Sometimes, it's limited to just theater majors."
The 25th Annual Putnam County Spelling Bee opens on October 20.  Tickets can be purchased at namusical.com.