In an Instant
A representative from Slippery Rock University visited NASH last Friday to meet with applicants and not leave them waiting.
Usually, seniors say that the most nerve-racking part of applying to their dream school is waiting to hear from admissions. But "instant decision day," an emerging national trend where high school seniors apply and get accepted on the same day, fixes that problem.
Last Friday, senior Joey Gaita attended Slippery Rock University's ID day in the NASH Counseling Office.
"I decided to attend because I really wanted to know if I could get in," Gaita said. "The meeting went well because I got in."
Instant decision day is obviously much speedier than traditional admissions, but it requires the same formalities.  Students present their transcripts, SAT/ACT scores, and anything else they would like to present to the school.  Meetings can last anywhere from 10-20 minutes. 
College admissions advisors indicate that ID days are a great way for seniors to establish a safety school or even to kickstart the college application process. But NASH senior Caden Couchenour had his eye on Slippery Rock long before he met with the admissions representative on Friday.
"I visited the campus and loved it. It was so much fun to walk around and enjoy the beauty that SRU holds," he said.
Much to his liking, Friday went well for Couchenour.
"The meeting itself went great," he said. "The director informed me that I had all the requirements to get accepted. He talked to me about how everything will be moving forward and informed me about an email that I would receive for commitment."
For NASH senior Logan Gobbel, SRU's decision to hold an ID day at NASH made matters particularly convenient.
"I want to teach history, and plenty of my teachers went to Slippery Rock," he said.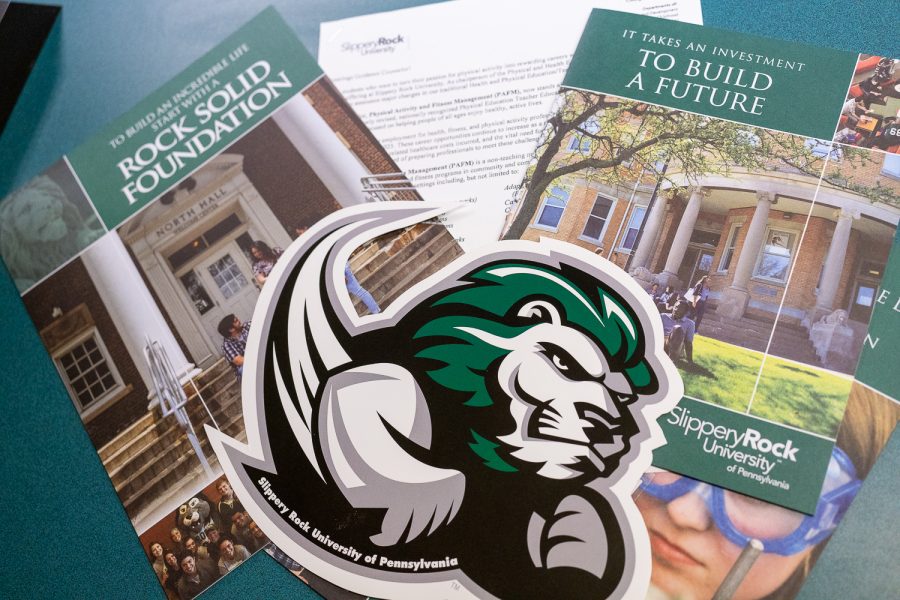 The growth in popularity of instant decision days is likely due in part to the fact offers are non-binding, giving students the opportunity to apply elsewhere if they would like to.
"I decided to attend the Slippery Rock University Instant Decision Day on Friday, because it seemed like a very quick and convenient way to find out if I am in the college," senior Gabriella Cappeloni said. "The meeting went well. It was only a few minutes long, and I got a positive decision back."
For senior Amsu Yallalacheruvu, the meeting on Friday was fundamentally about confirmation.
"I decided to attend SRU Instant Decision Day because I was curious if I had the grades to get into a college," she said. "It was encouraging to know my GPA isn't really that bad.  The meeting was quick, and I got offered a spot after three minutes."
Though the concept is new, it appears to have staying power. Teachers and parents didn't have instant decision when they were in high school, but the practice is proving to be a hit with today's seniors, who welcome the relatively simple and low-stress path to hopeful college acceptance.  In fact, these days, any option to lift some of the weight from students' shoulders should not be overlooked.