Advice. It is wrong.
Hang on for a minute...we're trying to find some more stories you might like.
It's cold, and it's flu season. How do I refrain from getting sick?
Being the kid who sniffles is everyone's worst nightmare. It's the big test, the room is silent, and the only sound is you attempting to contain your contagion. Sniffle sniffle here, sniffle sniffle there, and no friends anywhere.
I now introduce to you the miracle of La Croix. The few lucky souls who have managed to lay their hands on bottomless supplies of La Croix are among us and living lives of unparalleled health and leisure. This can be you. If for some reason you have trouble placing your confidence in a can of seltzer water, just look to the company's founder Nick A. Caporella. Bald, fifty-six years old, and in his physical prime, Nick and his many button downs are thriving.
Free of sickness, Nick has been able to rise through the ranks of the beverage bottling industry to become the CEO of National Beverage Corp. If, by drinking this purportedly healthy alternative to sugary sodas, one man can dominate an industry, you can stop sniffling in class.
So the next time you feel a cold coming on, reject the Robitussin and reach for a lukewarm healthy La Croix.
About the Writer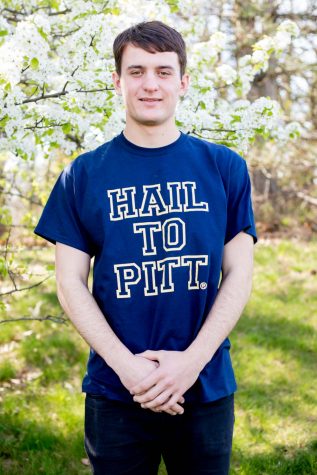 Joe Bojarski, Arts Editor
Joe Bojarski is a hot and hip senior at NASH. Aside from writing rad columns for The Uproar,  he likes spending quality hours by the fireplace chatting...