How Sweet It Is!
The Football Team seized its first WPIAL title in a decade, but this year's journey has not yet ended.
The North Allegheny Football Team hoisted the WPIAL Class 6A trophy on Saturday at the championship game at Norwin High School. Their first league title since 2012, the Tigers faced off against the Central Catholic Vikings and secured victory with a final score of 35-21. 
Senior defensive lineman and tight end Brayden Kushner was ecstatic at the end of the game.
"Pure joy. It was so satisfying to finally win a WPIAL after a decade, especially after we came so close in 2020," Kushner said. 
The current team has been training together since January 2022 with an appetite for the WPIAL title. For senior defensive back and wide receiver Rourke Kennedy, Saturday's result was a justification.
 "After the game I felt a giant wave of relief, excitement, and joy knowing that all of the work we put in all year since last January has finally paid off," Kennedy said.  
Senior wide receiver and defensive back Marco Pascarella felt the trophy was satisfying on two levels.
"I was initially super happy and excited. I was glad we had finally done what we set out to do at the beginning of the season. After a while, the excitement died down and I felt more satisfied that we proved everyone wrong who betted against us," Pascarella said.
It seems that every team with championship-winning chemistry has customs that they partake in before big games, and this year's WPIAL champs are no exception. 
"The main thing we do before every game that helps the offense lock-in is called cadence call," junior tight end and defensive lineman Jaylen Sims said. "All first- and second-string offensive players gather in a secluded area of the locker room and close their eyes so everyone has to rely on their minds to make the right decision. We then proceed to go through a series of plays where everyone claps when the quarterback says go. It helps everyone to focus on the play call during the game by remembering to shut everything out and focus on the task at hand."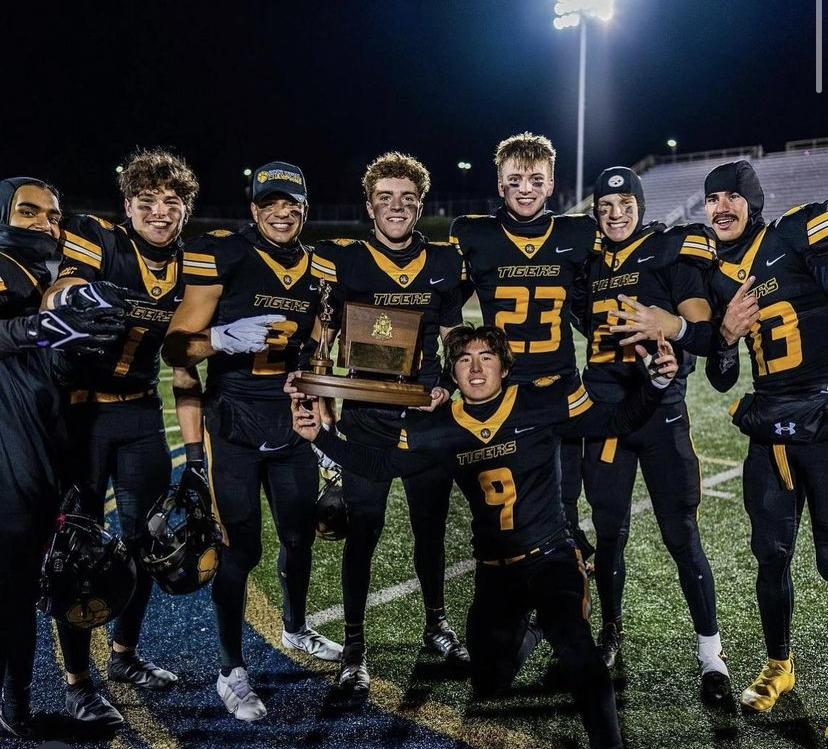 Before the championship game, however, there was perhaps no way to completely calm the players' nerves. 
"I was very nervous all day before the game because that was a huge game that we all wanted to win,"  Senior wide receiver and defensive back Anthony Varlotta said, "but as soon as the game began, my nerves went away and I was able to just have fun and focus on the game."
Senior punter and wide receiver Rourke Kennedy was confident from the outset. 
"I knew going into the game that we were the better team. I had full faith in our defense and how they've been playing this whole year, and I had confidence in what the offense could do as well," Kennedy said.

The league title goes down as the fifth in NA football history.  The team advances to the PIAA first round this weekend, as they travel to play State College High School at State College.