Hung With Care
Students' favorite Christmas ornaments are valued for both their sentimental value and their personal importance.
The holiday season brings much-anticipated excitement through family, friends, and food. One tradition that is widely popular is decorating the Christmas tree with ornaments. People get ornaments throughout their lives, and some hold more meaning than others. Ornaments can take you back to a certain time or place that makes you reminiscent, or they can simply be purchased to be decorative.  As the winter break drew near, NASH students shared the stories behind their sentimental ornaments.
Athletes often have ornaments that remind them of a play or a season during their high school career. They see it and look back on the great time they have had committing to their sport.
"I have a softball ornament from my senior banquet that means a lot. It was my last season with the team, so it was a part of my senior gift. It reminds me of a great four years with my teammates," said senior Archie Treater.
Family ornaments are popular as well, but there are different ways people represent their family with ornaments. Whether it is from a family vacation or a family heirloom, ornaments often are significant to family members. 
"I have five M&M ornaments that represent my parents and brothers. We each have a different color that are our favorites. They are ones we got a while ago and they are really special to me," said senior Jayden Faller.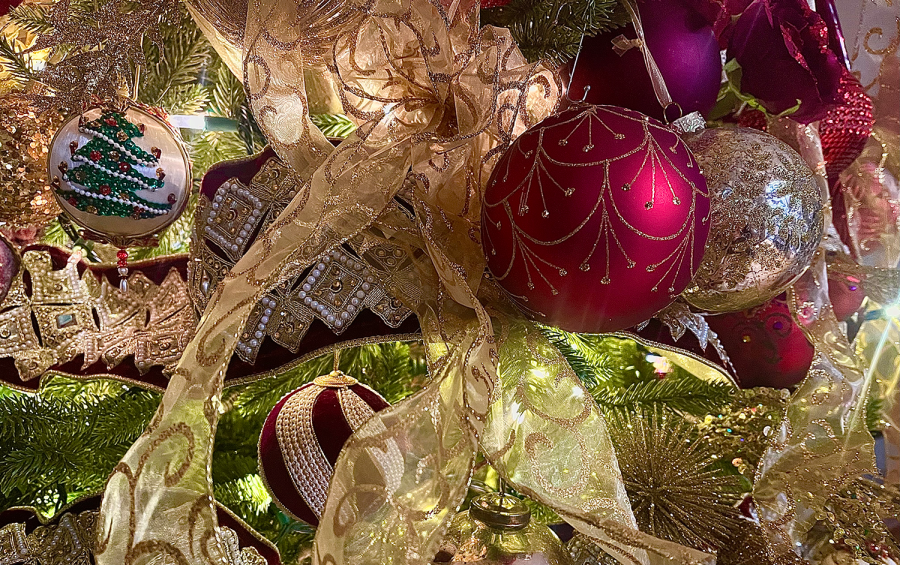 When loved ones pass away, many tend to hold on to something of theirs or something they gave away. It is reminiscent of the good memories and joy when the loved one was alive.
"I have a lacrosse stick on my tree, and it's sentimental to me because my grandma got it for me. She knew I loved lacrosse, and it reminds me of her whenever I see it," said senior Reagan Condo.
Others have ornaments that represent something they love, such as a sports team.
"I got a Steelers ornament from one of my relatives when I was young, and it means a lot to me, being a Steelers fan since I was born," said senior Joey Gaita.
Some ornaments provide a time machine back to our childhood. They serve as reminders of times of youth and when life was a bit simpler.
"When I was younger I always wanted a pink bell ornament for some reason. One year my parents got me one as an early Christmas present, and I loved it so much. I had it on my door or in my room, because I loved having it near me at all times," said senior Greyson Treater.
Trimming the tree and decorating it in meaningful ornaments is a beloved holiday traditions that grows only stronger with time.