Summer of Service
Whether overseas or here at home, the opportunity to do charitable work can bring extraordinary benefit to others and ourselves.
Done with unloading the bus, we walked towards the community kitchen. On our way, we saw some Costa Rican boys waving us towards the field down the hill to play soccer with them. Naturally, we all ran after them. 
This past summer, I had the opportunity to do service work in Costa Rica for two weeks through Putney Student Travel, and it was an especially eye-opening experience. I have always heard people talk about experiences that changed their lives, but I never realized the magnitude of what they meant. 
Upon arrival in Costa Rica, I met up with a group of 16 high school individuals and two leaders. Conversations about our hometowns, what sports we played, and any other little details we found significant commenced during our three-hour drive to our first location, Rancho Margot, a self-sustained ranch.
When the bus came to a halt, we were reminded about the technology fast we would all be participating in for the following five days to better immerse ourselves in the culture. I remembered reading that this would happen in the guidelines for the trip, but the reality of not having the comfort of my phone immediately set in.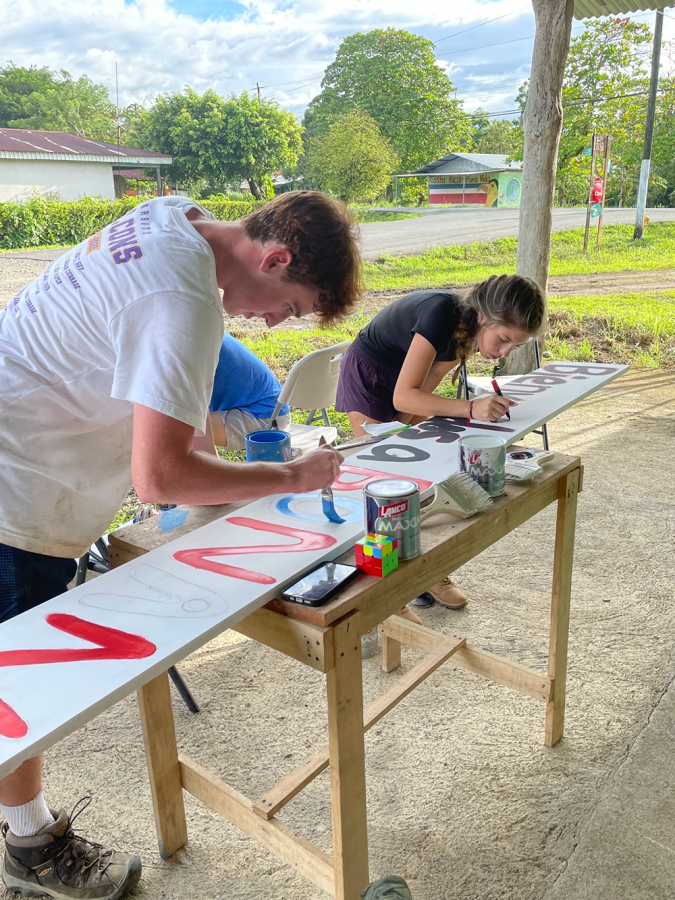 As it turned out, within these five days, all 16 strangers had become the closest of friends. We reverted back to the naivete of childhood and truly lived in the moment. Even when our phones were returned, we did not access them frequently. Instead, we focused on our service work of building the foundation for the community center in the small village of Bonanza. We slept in a small cottage on a cement floor in bug nets squashed like sardines, but this only brought us closer. 
Every day we would wake up at 7am with breakfast at 8am. We had a 15-minute walk from our little house to the kitchen. From 9am to noon, we worked on building the foundation for the local community center. The weather was a very humid 80 degrees with scattered showers daily, but we worked through rain and shine. We would move rocks by shoveling them into wheelbarrows and dumping them on the foundation. It was the most labor-intensive work I have done in my life, but there was not one moment when I wanted to be anywhere else. 
From the outside looking in, I would say that this sounded more like a punishment than a life-changing experience, but it was truly the best time of my life. Throughout the work, we would play music, and all 16 of us would whistle while we worked. It looked and felt like a scene from a movie.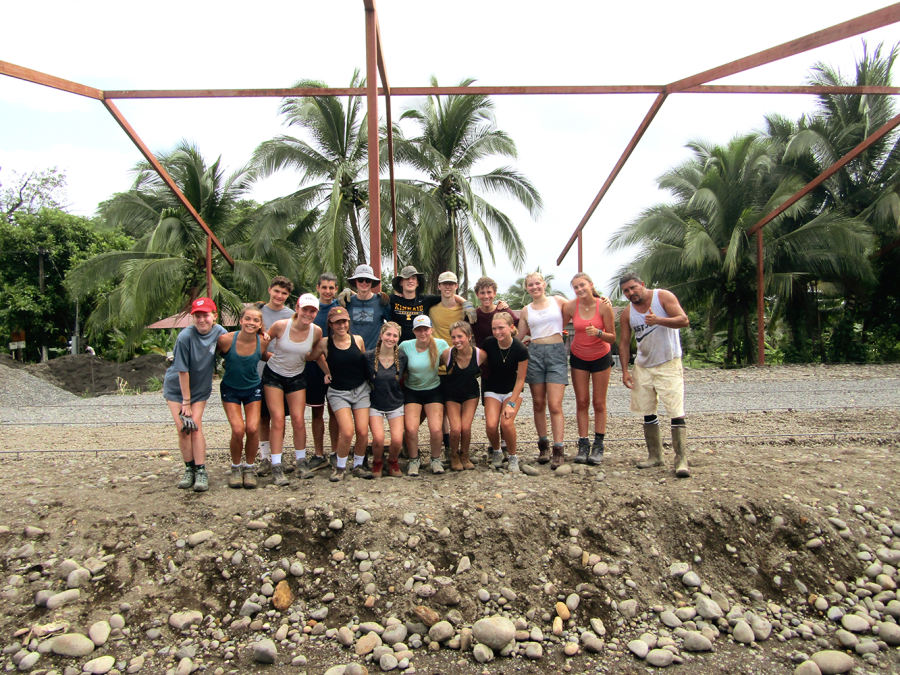 Smaller pieces of service work commenced after lunch. Throughout the two weeks, we made a new sign for the village, taught some English to the children, and collected trash. During any free time we had, we could be caught playing tag and soccer with the locals, as well as salsa dancing. We had taken a salsa dancing class earlier in the week, and we all had developed a love for it. My dancing partner happened to win the dance competition. 
To this day, I hold very close friendships with my peers from the trip, who live all over the country. We all laughed together and formed bonds that are unbreakable. We were a mix of different personalities, interests, and backgrounds, but I would not have wanted it any other way. The trip will forever hold a special place in my heart because I never knew what existed outside the constraints of the North Allegheny bubble. 
I urge anyone, regardless of their personality type, to do any type of service work. Giving back to communities, whether around North Allegheny or around the world, is extraordinarily beneficial to the self and to those impacted by the service. And when you're working with a group of strangers who turn into your best friends, you may find that there is no better way to learn about yourself.