1,000 Points
North Allegheny girls' basketball player and Pitt committ Jasmine Timmerson has reached a career high.
North Allegheny girls' basketball player number 11, senior Jasmine Timmerson, recently recorded an extraordinary achievement in her already superior basketball career. In the team's 13th game of the season against the Hempfield Spartans, Timmerson scored 14 points, which boosted her career total to exactly 1,000 points. The Tigers ended with a score of 59-44 against the Spartans.
With only four minutes remaining in the fourth quarter, Timmerson's three-point shot lifted her to the 1,000 mark. The game came to a pause while Timmerson's career accomplishment was announced.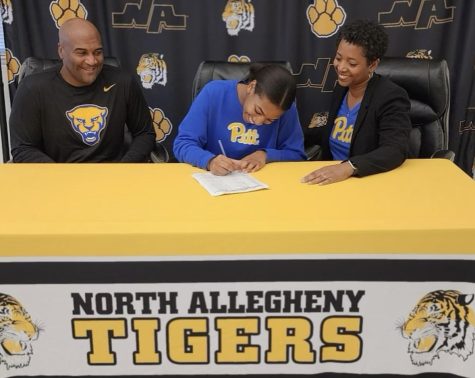 "I was mostly confused because I didn't know that was my 1000th point," Timmerson said. "So when they stopped the game, everyone kind of just looked around until they made an announcement, and then it was really exciting. I think the best part was seeing how proud my teammates, coaches, and family were of me."
Timmerson started her basketball career at a young age and quickly found a love for the sport.
"I started playing basketball at around four years old," Timmerson said. " I always watched my older brother, Grant, so that inspired me to start."
Timmerson is no stranger to extraordinary achievement. She was a part of the Tiger Girls' Basketball Team in 2020 and 2021 when they won the AAAAA WPIAL championship. She was also an asset to the team when they took home the PIAA state title in 2021. With so much success, Timmerson has had to learn to stay grounded.
"I would say my brothers definitely keep me humble," she said. "Even with all the accomplishments, they never let me forget about all the air balls and missed layups they've seen throughout my career."
Timmerson has received multiple offers to play in Division 1 next year, but her final decision will keep her close to home.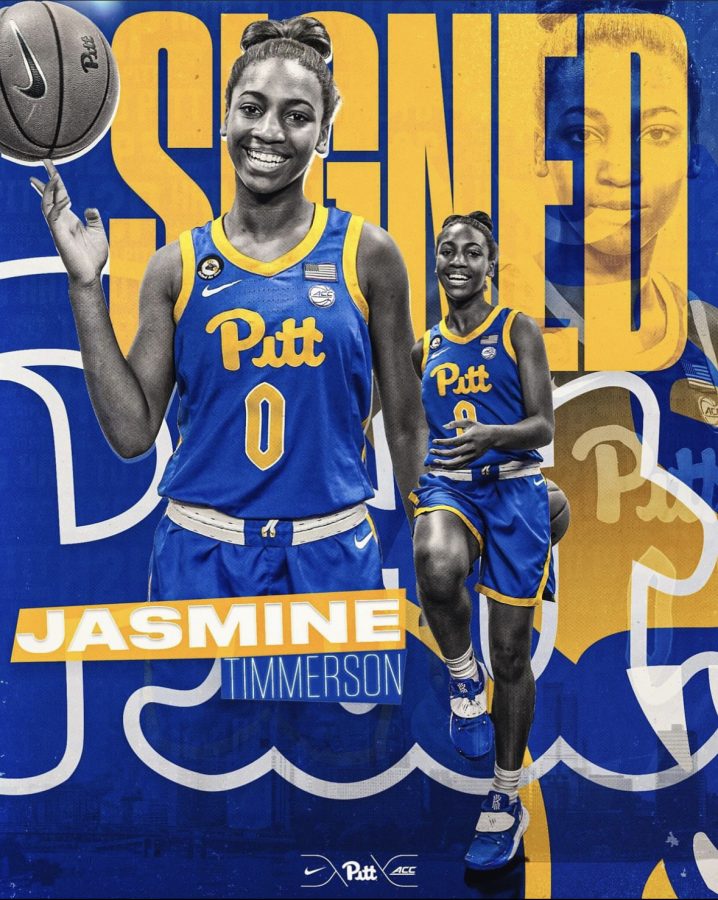 "Next year, I am going to continue playing basketball at the University of Pittsburgh. I am really excited to play in college because it has always been a dream of mine. However, I would say I am mostly looking forward to just experiencing new things like traveling, new teammates, and great competition," she said.
Timmerson will be sad to see her high school career end, but she is excited for new beginnings.
"I am definitely going to miss my teammates and coaches that I've grown to love over the last four years," she added. "I've had so much fun with North Allegheny girls' basketball. Nothing could ever compare to it. I've made some of the best memories that will last a lifetime."
The team has currently won six in a row and prepares to face Seneca Valley in a home match this Tuesday.   The WPIAL playoffs begin on February 17.