Common Ground
Enough of the vitriol. Look for where we come together.
Hang on for a minute...we're trying to find some more stories you might like.
In the era of President Trump, Linda Sarsour, and Roy Moore, common ground appears to be but an elusive fantasy.  It is precisely this dream of compromise, however, that is the cure for the division currently prevailing in a population that clings desperately to only the extreme ends of practically every spectrum imaginable.
For my first article for The Uproar, I could have chosen to write a scathing rant, controversial confession of beliefs, or condemnation of humanity at large — and almost did — but I unpredictably chose to refrain. Although open argument is the foundation of every competitive society, the capacity to step back from the millions of bones waiting to be picked and embrace what has been untouched by human polarization is equally important.
I will not promise every article I pen will fall into this gentler genre, but for now, I believe what we need most is far from a bold, abrasive debate regarding the same topics we've seen on our news apps forty-seven times already today. It is common ground.
In the North Allegheny School District, we are blessed to live within an intimate radius of beautiful, literal common ground: North Park. This morning, I went for a run on the still snow-covered trails with a friend and returned later this afternoon with my Shih Tzu, an Eno (a hammock), and a potpourri of schoolwork that I admittedly boycotted in exchange for giving myself time to merely be.
"
Give yourself time to just be, and remember that sometimes it is more productive to be nice than right."
In a culture of addiction to activity, it is ever rare to simply exist, despite the essence of being a human being not a human doing.
During this hour of apparent uncharacteristic slothfulness with my pup snuggled into my flannel, I had the privilege of observing the North Park goers from our perch between two pines by the lake. Families with toddlers fascinated by pinecones, couples most likely married for forty plus years, superhero dads pushing their kiddos in strollers, girlfriends catching up during a light jog, and a slightly obnoxious peloton of cyclists pretending  the five-mile loop is the Tour de France graced my vision on this unseasonably warm January day.
How lucky are we to live so close to 3,075 acres of forest and a 65-acre lake! My favorite part about where I live is its proximity to this natural gem. Seldom a summer day passes that I do not find myself in North Park either running, hiking, kayaking, mini-golfing, or Eno-ing. The most valuable information I gleaned from my season of cross country is the mental map of dozens of snaking, hidden trails that have taken me to parts of the park I never knew existed but am so thankful they do. Although North Park's loop around the lake, the dog park, and the swimming pool are the most popularly visited sites, it is the off-the-beaten-path kind of treasures that really take your breath away. I will not reveal all of North Park's secret havens, but I challenge you to go out and explore for yourself. It is foolish not to take advantage of a place so versatile. Any mood or any activity I have confidence North Park can accommodate.
If you were expecting an earth-shattering first Margo Weller creation, you may be disappointed, but I am not. It is easy to tear apart and refute. It is easy to dwell on the darkness.. What is absurdly difficult is letting go of the arguments and embracing the positive. I don't believe the answer to your personal angst with the world or the solution to the division in the country is to grumble or argue. Right now we, whether we realize or not,  are craving common goals — common ground.
So stop scrolling through Breitbart or the Huffington Post and go enjoy our community's common ground. You may be surprised by the conclusions you draw from observing a man in a MAGA hat and woman in a gay pride hoodie enjoying the same thing at the same time.
Give yourself time to just be, and remember that sometimes it is more productive to be nice than right.
About the Writer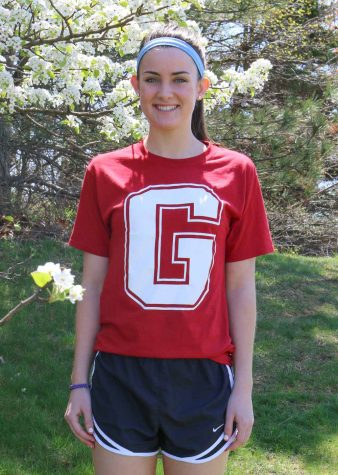 Margo Weller, Scribe-at-large
As a second semester addition to the staff, Margo is excited to be involved with The Uproar. She is a senior who will major in economics at Grove City...