Last Ditch Effort
Last week, NA swimmers had one final opportunity to qualify for the WPIAL tournament — and that was all they needed.
On February 18, 2023 NASH hosted Last Ditch for the 32nd year in a row.  Last Ditch is the swimmers' last chance at qualifying for WPIALs.  Teams from both AA and AAA came to earn their spot.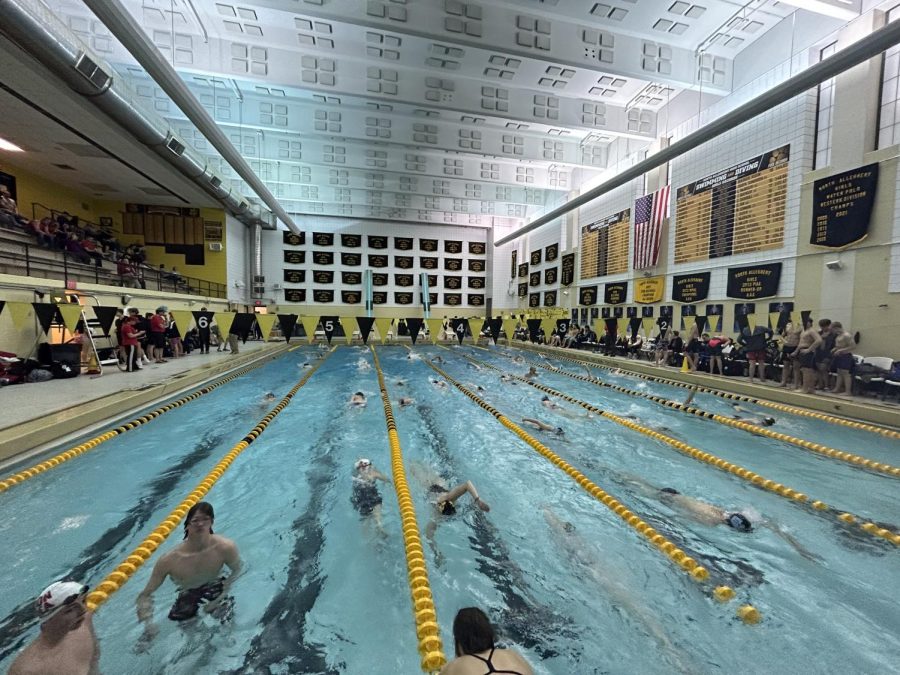 North Hills, Pine Richland, Butler, Fox Chapel, Seneca Valley, Moon, Cornell, South Side, Penn Hills, Gateway, Shaler, Shady Side Academy, Northgate, North Catholic, and Upper St. Clair was all in attendance.
The meet started off with two teams swimming the 200 medley relay.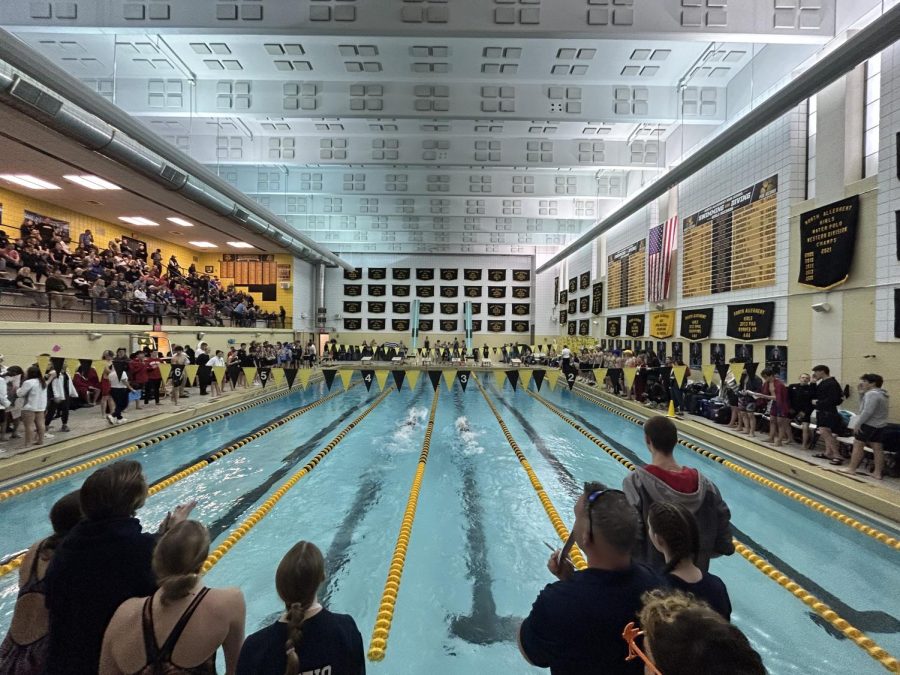 The first individual event was the 200 freestyle and seniors Mikayla Tieppo and Rebecca Melanson got the WPIAL cut side by side.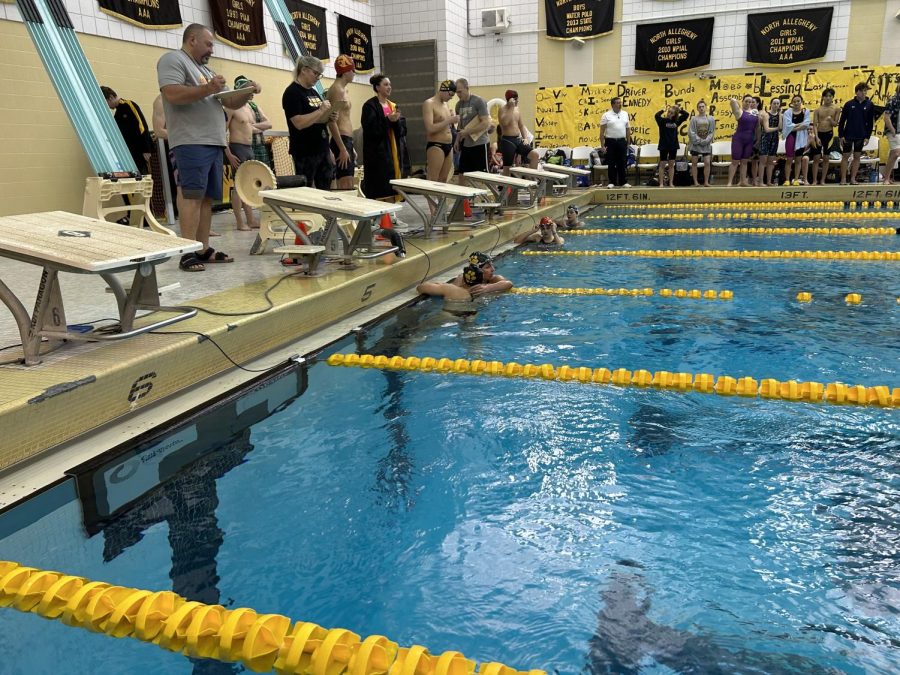 The next NA swimmer to get a WPIAL cut was freshman Emmanuel Chu in the 200 individual medley (IM).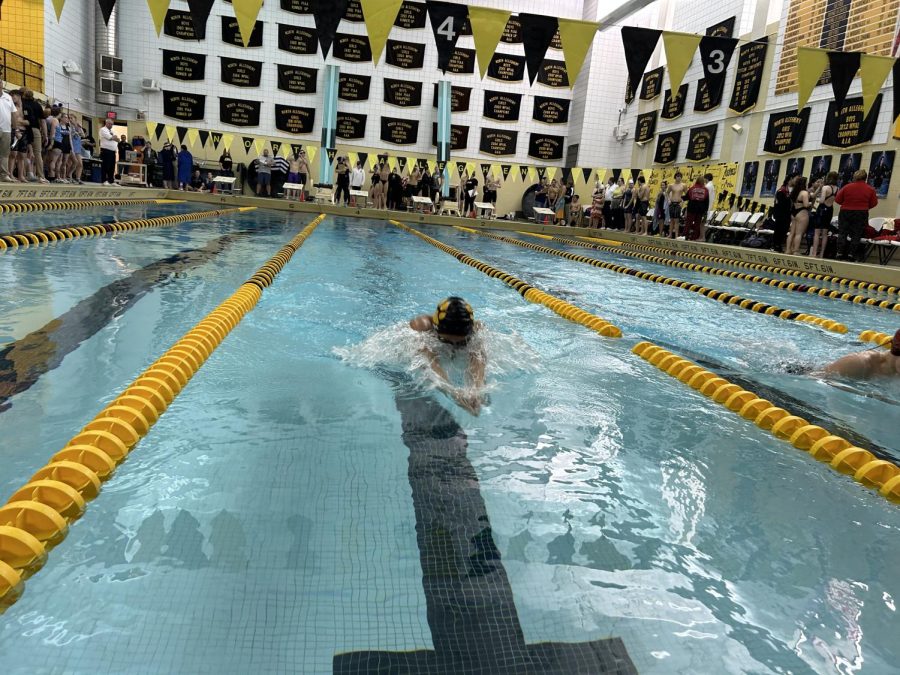 The 50 Freestyle was up after the 200 IM and many NA swimmers splashed through and managed to get the cut.  Freshman Claire Bacu, sophomore Julianne Weaver, and junior Riley Williams gave it their all and secured their place in the WPIAL line up.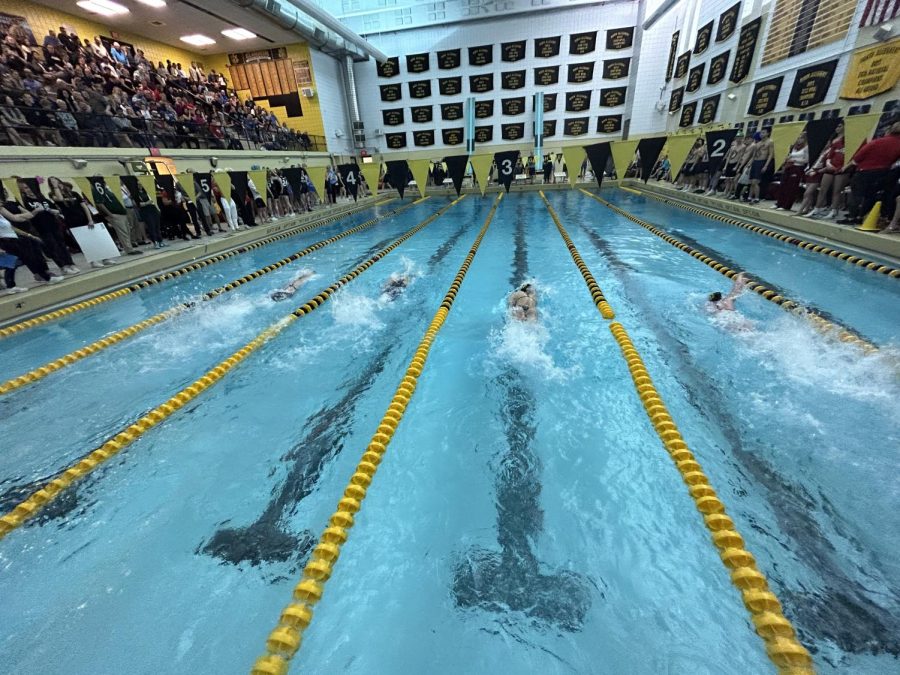 As well as the 50 freestyle, Bacu, Weaver, and Williams got the 100 freestyle cut.  Junior Natalie Sens also joined them in qualifying for WPIALs.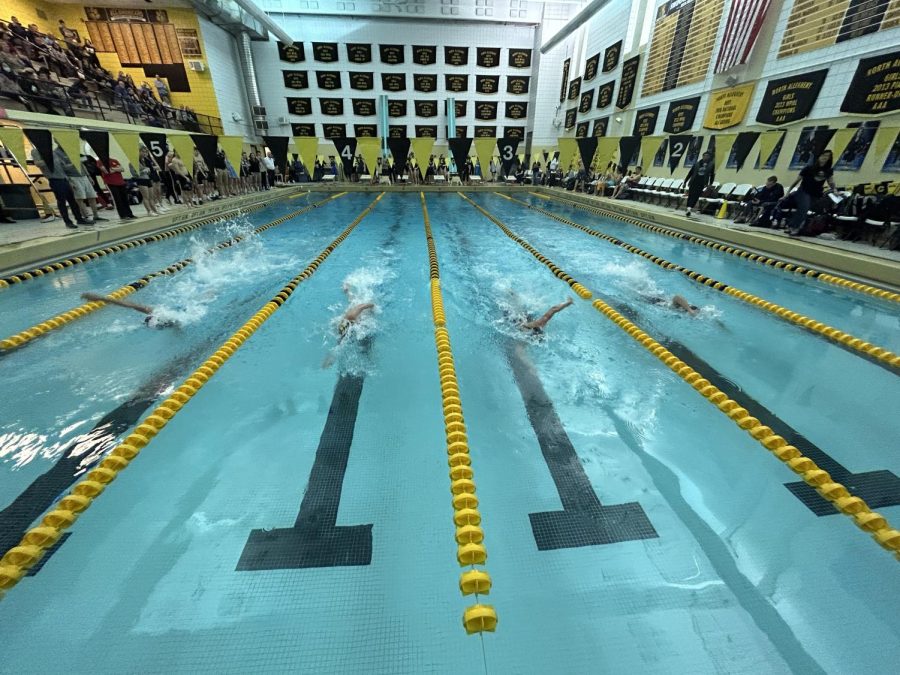 Freshman Mason Shantz swam his heart and soul out and was able to qualify for WPIALs in the 500 freestyle.  By qualifying in the 500, Shantz adds a second event to his line up.
Junior Owen Williams swam the 100 breaststroke and successfully got the cut, putting the boys team in a good position for the championship meet.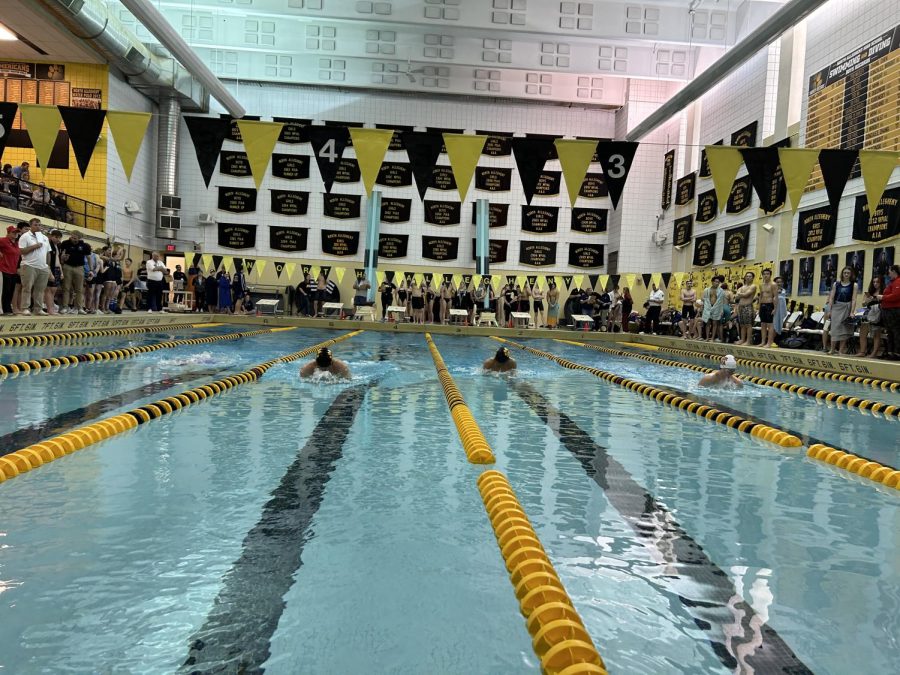 Although many NA swimmers got WPIAL cuts at Last Ditch, many will not be swimming those exact events.  Most teams only put their swimmers who have no WPIAL cuts at all, but NA does it differently.  Coach Semler has everyone swim at this meet.  The only people who are exempt from swimming are the athletes who have the WPIAL cut in every event.  This year only senior Lexi Sundgren and freshman Danny Lesinski qualified in every event, meaning they did not swim in the meet.
All other NA swimmers swam their weaker events in an attempt to improve their time and get a good race in, or swim their best event and hope to get their seed higher in the line up.
Sophomore Shea Mahon swam her best event, the 500 freestyle, trying to earn a higher spot at WPIALs, and successfully dropped a couple seconds.
Last Ditch is a high energy meet that teams look forward to all season.  It is fun to see your teammates reach their goal and start preparing the athletes for the WPIAL meet that comes shortly after Last Ditch.