From Prestige to Disgrace: The Met Gala
The nearly 80-year-old tradition was founded with respect for fashion and a commendation towards high society, but now it has become a spectacle.
Every first Monday of May, the red carpet is rolled out and fashion designers, hair stylists, and makeup artists are called into action as some of the world's most prominent figures take to the spotlight. 
The Met Gala was founded in 1948 by Eleanor Lambert, an iconic fashion publicist, in order to raise money for the newly founded Metropolitan Museum of Art's Costume Institute. The institute houses centuries and all styles of fashion. Tickets originally sold for $45 (about $570 today) to the general public, but prices have soared since then.
The tradition carried on for nearly 30 years as a simple New York fundraiser, until Diana Vreeland—former editor of Harper's BAZAAR and at the time editor for Vogue—transformed the evening, giving it a theme, inviting A-list celebrities and wealthy individuals, and of course, raising ticket prices. After Vreeland's retirement, the current editor-in-chief of Vogue, Anna Wintour, took over the event. 
The event has done a lot of good—raising more than $200 million over the course of its existence—for the fashion world, but it has become a bit of a spectacle in recent years.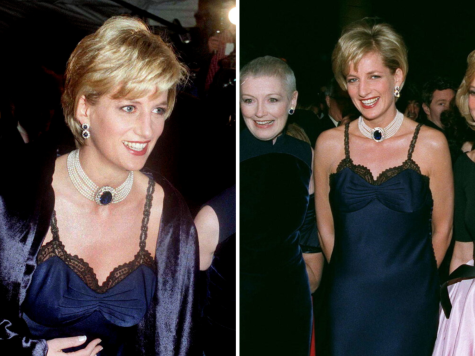 Once filled with iconic celebrities like Madonna, Andy Warhol, and Princes Diana (who attended the 1996 Gala, making a bold statement after her divorce from Prince Charles), the guest list has since shifted. Once filled with some of the most elegant and admirable figures society had to offer, the Gala has now been overtaken by hype influencers and distasteful celebrities. 
After a hiatus due to Covid, the 2021 Met Gala, with the theme of "In America," left a lot to be desired, especially after a year of serious political upset and loss for America. The outfits lacked creativity and many were not on theme. Some attendees attempted to encompass old Hollywood glamour or pay tribute to some of the world's most iconic designers, though the majority of outfits were forgettable or made tacky political statements.
But nothing was as bad as the guest list. Of course, icons like Celine Dion and Rihanna made their return to the carpet, and even newcomers Alexandria Ocasio-Cortez and Quannah Chasinghorse first appearances on the carpet were not as bad as other attendees.
Influencer and TikTok star Addison Rae made her first appearance but entirely missed the mark. It was as though she felt red was an appropriate representation of America. Altogether the Monday night event wasn't a disaster, but it lacked its charm and once predictable pre-Covid attendees, such as Blake Lively and Lady Gaga. 
Even though fans will always tune in to judge the looks on the carpet, the night seems to have shifted away from highlighting notable celebrities and accomplished designers to now praising newcomers who can pay to be there, even if they shouldn't. 
When it seemed like things couldn't get any worse in 2021, Monday, May 2nd, 2022 rolled around.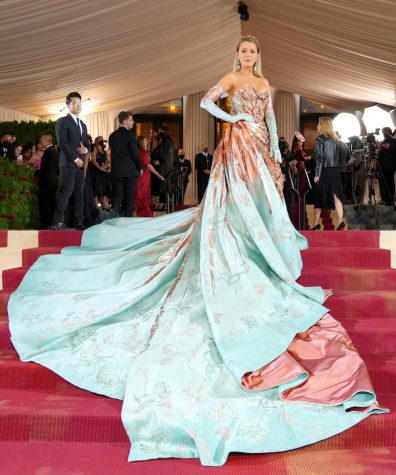 Wintour continued with the theme of "In America: An Anthology of Fashion," but the event saw little improvement. The best part of the night was Blake Lively's return. Her dress hit the nail on the head in terms of representing America and what the Met Gala truly means. The dress was an homage to The Statue of Liberty—a true representation of America and its history. It began as a copper-orange color with a huge satin bow and some reflective copper crystals intricately placed to create a mesmerizing pattern. As Lively made her way up the steps, the dress unraveled into a stunning turquoise. The dress represented the oxidation that has occurred to The State of Liberty over its years. 
The majority of the looks were stunning and paid tribute to decades of fashion. Some outfits had deeper meanings and others were more traditional, but a few outfits left a bitter taste in the mouth of the fashion world. 
It was the first year all Kardashians and Jenners were in attendance. Each sister wore a different designer, but each look was not equally well received. Kendall's and Khloe's looks were nice—but maybe not on theme. Kylie's outfit — a white ball gown with a white baseball cap — was an insult to America, but nothing was as distasteful as Kim's choice. 
Kim wore the iconic 1962 Marilyn Monroe "Happy Birthday Mr. President" gown. Not a replica, not an imitation, but the original dress that was hand-crafted for Marilyn herself. The dress was to remain untouched and preserved. As it was fit for only Marilyn, Kim had to lose 16 pounds to barely fit the dress. Still, she was unable to zip the dress and wore a white fur jacket overtop as she made her way up the steps. Not only did Kim receive backlash for her weight loss, but she was also rumored to have ruined the priceless dress. 
By now, the once glamorous and exclusive annual event has lost its passion and allure. It is filled with more modern celebrities or influencers who lack the appreciation and work effort it takes to walk the carpet, and as for the fashion, it continues to lack spontaneity and class and is rarely on theme. 
With the 2023 Met Gala quickly approaching, there is a lot to be expected, as the night plans to honor the designs of Karl Lagerfeld, former creative director of Chanel and other famous fashion brands. Lagerfeld's designs are both classic and revolutionary, though his numerous comments on women's bodies and the #MeToo Movement have tarnished his memory. 
"These are fat mummies sitting with their bags of crisps in front of the television, saying that thin models are ugly," Lagerfeld said in a 2009 interview with Focus magazine.
In an era still plagued by body-shaming—especially in the A-list world—society should not be honoring these types of people.
With Monday evening marking the 76th anniversary of the opening of the Costume Institute, the Met Gala should be evaluating its moral compass if it ever hopes to retrieve its former glory or bring itself into a new age of inclusivity and prestige.