Teachers of Habit
For the NASH faculty, the first decision of the day is where to park on campus, and many have settled into a routine.
As young drivers new to the road, many NASH students tend to land in the same parking spots every single day. Whether they park in the distant reaches of campus behind the tennis courts or just a few feet from the gymnasium entrance, students here have worked parking down to a science.  
But at most, students only spend two years locating their preferred spot. Other members of the NA Senior High School community have spent years laying claim to the perfect parking spot: the teachers. Some seek efficiency, others proximity.
Since the fall of 2000, math teacher John Fellers has been parking in the same place.
"I chose mine a lot for convenience," Fellers said. "Humans are creatures of habit. I can pull right through my parking space. Most students try to back up into their spaces like adults. I'm just able to pull right through the second space. I park by the gym too, so I can say hello to students when they walk in."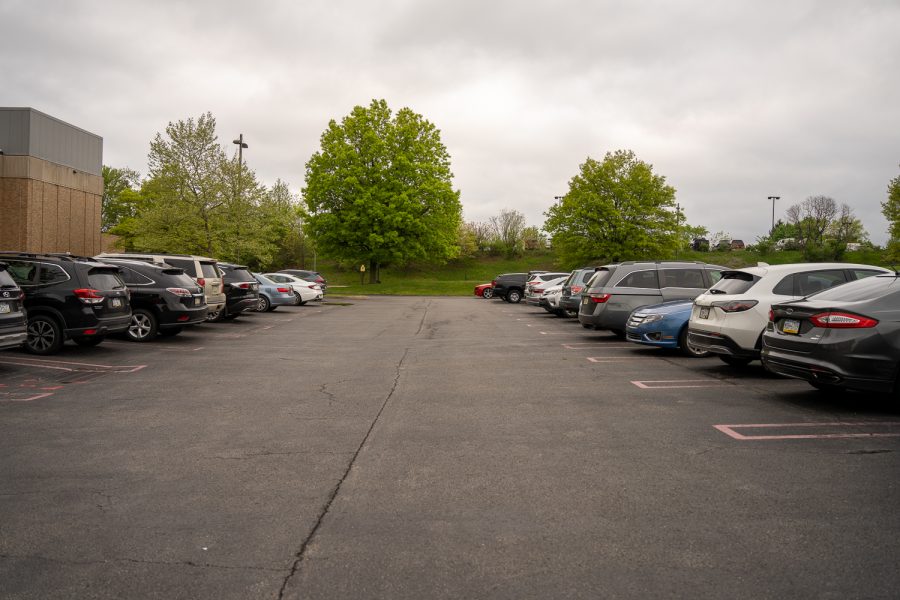 Also located near the gym is environmental science teacher Chris Omasits' parking space. While in a similarly opportune location, it does have some unforeseen, natural downsides.
"I try to park in the same spot every day," Omasits said. "There's an end spot near the gym that is slightly bigger than the others. I park there so I can back in and have more space. There is a downside though — it's under a tree. There's bird poop issues, and during the pollen season, my car turns yellow for a few weeks."
Some teachers choose to walk right through the school's front doors each morning, like English teacher Christine Walters.
"I park in front of the building, right in front of the crosswalk," Walters said. "Because some parents don't follow the rules about where to pick up their kids, I back up into my space. That way,  I just pull out forward so I don't need to go through all the congested traffic."
AP U.S. History teacher Mark Venezia parks in a similar position, although he's a bit less specific.
"Habitually, I park in front of the school, but I'm not tied to any spot there," Venezia said. "I just go wherever is easily available. People are creatures of habit. Maybe that's why you students sit in the same desks every day even though some rooms don't have assigned seats."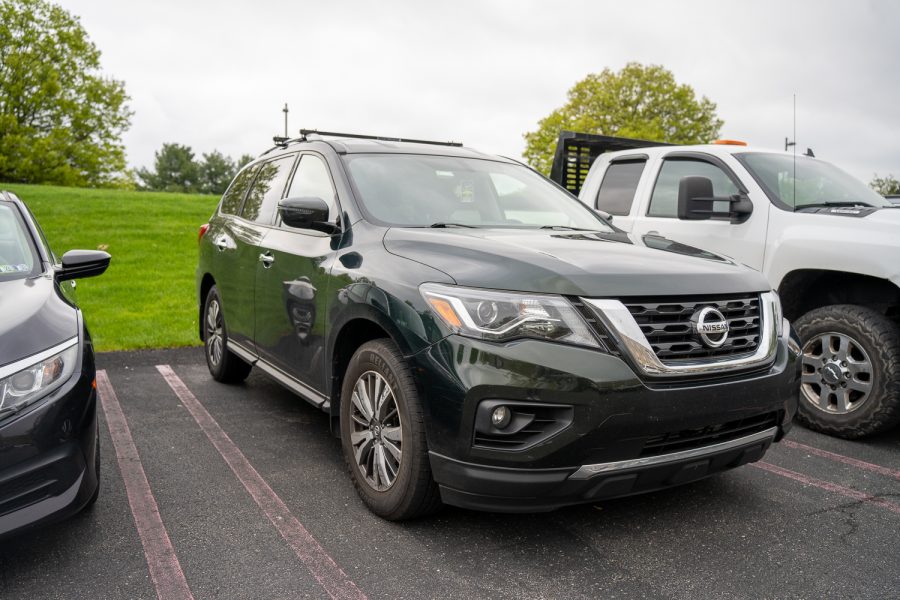 On the north end of the NASH campus, FCS teacher Elizabeth Gallagher is keen on finding the prime parking spots.
"I'm late every day, so I just get whatever's left. I always try to park by the FCS hallway," Gallagher said. "The FCS teachers need spots by their rooms to bring in all the materials for preschool and hands-on activities. So leave those spots open please!"
GOAL teacher Cris Ruffolo occasionally faces a similar challenge at her parking spot, although she's created an elaborate backup plan.
"It's the spot directly closest to the door that leads to my room," Ruffolo said. "I choose the same one unless I have something to carry. Then I'll park further down so I don't need to take the steps. I can just wheel in a cart of my stuff. It's a great spot, but if it fills up, I pay for it. The next available spot is on the other length of the school."
Journalism and NATV teacher Dave Morris parks in a similar area. However, his spot has an unexpected perk that surely comes in use during the harsh PA winters.
"I try to park in the corner spot next to the band entrance. When my daughter needs to drop off her musical instruments or stay late for Jazz Band, it makes things easy. It's also a spacious spot that catches the afternoon sun, so my car is normally warm when I return to it at the end of the day."
While most teachers have parking down to a precise operation, some teachers just go with the flow, like AP English teacher Lance Rhinehart.
"I choose whichever one is open," Rhinehart said. " I pull into school, look around, find an open spot, and I'm good. Simple as that."