A Peek into Water
The annual Project Water Dodgeball Tournament arrives bright and early tomorrow morning.
Throw. Bam! Throw. Bam! This Friday, the rubbery scent of dodgeballs will overwhelm the tennis courts (weather permitting) as NASH students get an opportunity to relive their childhood by participating in the annual school-wide dodgeball tournament organized by Project Water. The fun-filled event starts bright and early and finishes in the heat of the afternoon sun. 
This year, there are nearly 550 students competing at NASH, with registration reaching its cap at 80 teams. The corresponding NAI event, which took place on Monday, saw similar numbers.  Compared to last year's 72 teams at NASH, this year's lineup is proof that the tournament is only growing stronger.
"It's just such a cool day for our kids," said Mrs. Prosser, a NASH math teacher who sponsors Project Water each year. "All different groups of kids come together, especially since we've been able to have it outside. The COVID year tournament was the most amazing part of the year because it was the one day that felt normal. We were all outside, the music was bumping, and it was a beautiful day."
On Friday, there will also be a lineup of food trucks, including Two and a Half Greeks, Pigs in Paradise, Mille's Ice Cream, By the Wayside Coffee, and Just Roll'd Up. 
But that's not all. Students will have an opportunity to win gift cards to Texas Roadhouse on the court sponsored by the restaurant chain. 
Project Water knows how much students love dodgeball, so this year the organization will minimize downtime by introducing mini-games. Participants can practice dodgeball on available tennis courts, play spike ball with their friends, and if they need a break from ball sports, they can play Kan Jam.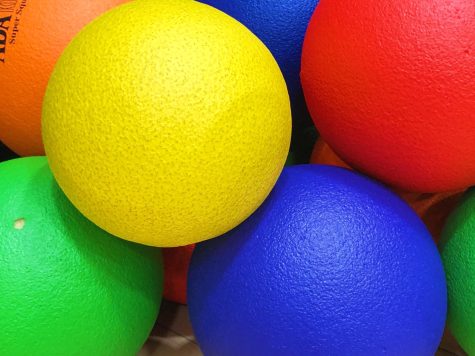 But the annual event is about a lot more than dodgeball. Project Water's goal started simply: to fund clean water wells. But years after NA alum Joshua Thomas started Project Water in 2015, the organization has grown into so much more. It has contributed to educational infrastructure in Africa and more, which can be found on the Project Water website. 
"My best memory was a few years ago when we had a call with a woman from a nonprofit organization that wanted to build a $40,000 medial center," Prosser said. "At the end of the conversation, the directors and I looked at each other and told her, 'We're going to give you $40,000.'"
To make Project Water's goal even clearer, the initiative has developed a branch dedicated entirely to its mission: Project Experience. The branch is dedicated to developing a stronger understanding of the realities of poor infrastructure in Africa by offering students "a unique opportunity to look into the daily lives of those who will benefit from the money raised by Project Water," as stated on the Project Water website. 
Alyssa Yen, Head Director of Project Water, is excited to see her planning come to fruition tomorrow. 
"All of the directors have worked really hard to make sure that Project Water is as exciting of an experience as possible, and I couldn't have done it without them," Yen said. "Mrs. Prosser deserves a lot of credit as well, and it is because of her wisdom that Project Water has been such a successful event each year."