The Rise and Fall of the Juul
NA's strict drug policy confronts vaping and juuling trend
Hang on for a minute...we're trying to find some more stories you might like.
The recent crackdown on vaping violations is no secret. In the past few months, an estimated 12-15 students have been given 10 day out-of-school suspensions, drug assessments, and social probation for being caught using or in ownership of electronic cigarettes, mainly Juuls, according to the NASH Administration. The string of serious punishments has sparked debate between students and faculty over the health risks and nature of vaping.
According to the NASH Code of Conduct, any student with a vaping device or anything else deemed drug paraphernalia will be issued a minimum "ten days out-of-school suspension with automatic referral to the School Board, which could result in expulsion, per School Board Policy #233." The decision to rule any vaping violation under this policy was passed in November of 2016 and took effect at the beginning of the 2017-18 school year. Previously, the violations were filed under the school's tobacco policy, which resulted in much lighter punishments for students caught vaping. Possessing cigarettes or smokeless tobacco is punishable with a one-day suspension, and consuming these tobacco products is punishable with a three-day suspension.
Despite the information given in the Phys Ed class seminars and published in North Allegheny's official documents, many students are still confused about why the punishment for vaping has been increased. The common perception of Juuls and other vaping devices is that they are just another teenage fad and the health risks are not serious enough to deter casual users. While most teens understand the issue of using illicit substances, vape oils like Cool Mint and Mango seem to many students more innocuous than nefarious.
"I don't think the school should have a say in something I can do legally at home," one anonymous 18-year-old student said.
So is the vaping and juuling policy now separate from the tobacco policy? While regular Juul pods and vape oils are nicotine-based, vapes can be easily filled with cannabis oils or tampered with to contain THC and other prohibited drugs. According to Assistant Principal Mr. McGahee, "We don't necessarily have the means to have test what is in these [cartridges], so we treat everything with caution." Therefore, the full punishment for a substance abuse violation is issued to the student. Once a student is caught vaping, that punishment includes not only a full suspension but a drug test and possibly substance abuse counseling if deemed appropriate.
Some students are claiming the current system is unfair, despite every student's agreement to follow the guidelines set by the Student Handbook and Code of Conduct. The fact that vaping is legal for adults over 18 makes every violation only illegal on school property, not off-campus. Many anonymous students we interviewed claimed there shouldn't be an issue in cases where the student isn't breaking the law. One student remarked, "I don't think the school should have a say in something that I can legally do. I guess I did sign the student form at the beginning of the year, but it still isn't right."
However, concerns about second-hand vapor and adverse chemicals within oil are more pressing concerns to the administration. The school undoubtedly has a responsibility to protect the students, but McGahee admitted, "We really want it to be a deterrent…. It is no fun for us to address these issues."
NASH isn't the only school struggling to keep up with new trends like juuling. Many school districts in the area, like Pine-Richland and Shaler, have recently had issues about their student populations vaping during the school day. In fact, teen smokers have been on the rise nationally; the National Youth Tobacco Survey concluded that 16 percent of high school students in 2015 regularly vaped. That percentage has only increased in the time since then. Nicotine consumption, it appears, has returned in full force.
This issue is not at entirely new, though. Nicotine products have been prevalent throughout North Allegheny for years, and NASH even used to have a smoking lounge. The student body could once smoke in school without fear of repercussion. That was, of course, before the mass movement in the 1990's to limit cigarettes in public places due to new research about the health consequences of smoking. What used to be commonplace and viewed as entirely acceptable in schools is now prohibited in practically all American high schools. Yet the culture of legal substances and teenagers has evolved over time and will continue to change as one fad disappears and another takes its place.
Even though the Juul is prominent right now, the future of nicotine consumption is uncertain. It is important to remember that the Juuls first became popular in the summer of 2017, and now it can be found at your nearest convenience store.
When the Juul first became prominent, however, parents and teachers thought the vapor device was a flash drive. Now, as parents and teachers are beginning to become accustomed to Juuling, students are beginning to look for new products that do not look like vaping devices. An example is the Suorin Air or the Suorin Drop. The Suorin Air looks like a portable phone charger, and the Drop looks like a Mio energy drink. Other kids are also beginning to use nicotine products normally used for quitting such as nicotine gum and nicotine patches to get their buzz more stealthily during school.
As students continue to consume nicotine and schools try to keep up with evolving methods of said consumption, the issue at hand persists. Unless students choose to drop nicotine as a habit or deem the risk of suspension greater than the benefit, the cycle of violating the rule, tightening regulations, and moving on to a new method will continue indefinitely. One anonymous commented that students who juul should "wait until you get home." Another anonymous student said, "If you can't resist doing it in school, you might have a problem." 
While it is unrealistic to assume that harsh repercussions will eradicate student drug violations, the move to discourage vaping has changed the way NASH students behave. What remains to be seen are the choices made by students outside of school, but, with a policy making nicotine use not worth the risk, the chance of NA students picking up or maintaining a smoking habit at home could potentially decrease.
About the Writers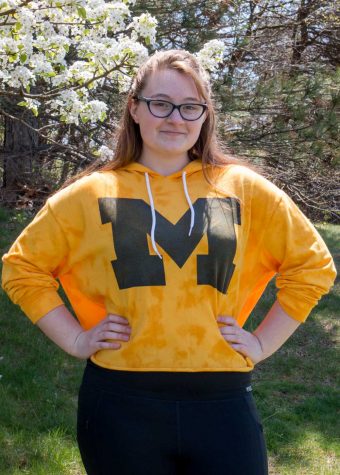 Anya Soller, Opinions Editor
Anya Soller is a senior at NASH and a new addition to the newspaper team. As Opinions Editor, Anya writes editorials and long-form stories. When she isn't...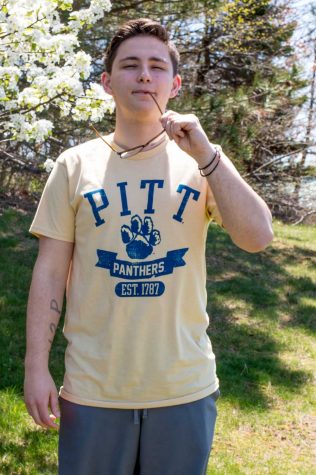 Stefan Bordeianu, Community Editor
Stefan Bordeianu is a North Allegheny senior graduating in the year 2018. As a first-generation immigrant, Stefan moved from Iasi, Romania, to Milwaukee,...