Songs of the Soul
Top 10 Most Beautiful Songs Across Music
Hang on for a minute...we're trying to find some more stories you might like.
For all of us, there are certain songs that make us cry, give us a sense of hope, or send shivers down our spines. Perhaps there are certain memories attached to those songs, or maybe there is a message that moves you.
For me, music has always been not only a passion but a timeline of my life. I went through music puberty like everyone else, shifting my interest from the Black Eyed Peas to Led Zeppelin, but that is not what I mean when I say "timeline" in this sense.
Some songs define a time period, a span of several years, or a certain memory or emotion. In this list, I have compiled what I think to be the top ten most beautiful songs in modern music (since, let's face it, classical alone deserves its own list). Each song touches me in a different way than any other song I would call "beautiful," and listeners around the world hold some of these songs in the same high regard in terms of emotional excellence and beauty. These songs are in no particular order but they all have something that makes them stand out and thus gives them a spot on this carefully selected list.
Caution: Prepare for TuneWarp
1. "Joy of Nothing," Foy Vance
Kicking off our list is a no-brainer; Foy Vance is without a doubt one of the most personal, deep, and talented songwriters of our time, and this song in particular really exemplifies his style for me.
Taken from the album Joy of Nothing, the title track bleeds passion, abounding hope and love, and a sense of contentment with the simple things in life. Vance's simple guitar work backed by the strings, piano, and drum pattern with a little reverb makes this song musically gorgeous. Straight from the first beat of the snare accompanied by light vocalization, the song captures its listener with a simple melody that sets up a feeling of relaxation and even bitter-sweet nostalgia. Nostalgia is a word I will be using frequently in this list, for when a song can make you think about the past and bring up several emotions tied to a distant memory it only adds to the intense beauty of the piece. "Joy of Nothing" does this quite well, allowing the listener to seep into the music and the lyrics to think about childhood memories or perhaps an old adventure. The lyrics, as you would expect, are practically flawless in this song. Foy Vance seems to focus on little things like "the pouring rain" and the "silhouette[s] on an evening sky" instead of the meaning of life or our purpose in the universe. He notes that great artists and philosophers like Gainsbourg, Ginsberg, and Socrates "all mean naught and everything," as if to say they are searching for the meaning of human existence, which is a good thing, but they are missing the little things that might mean nothing in the grand scheme of things but matter to the heart and soul of humanity.
We should recognize the "joy of nothing" because it means something to us today and makes us who we are today; the universe will run its course and we won't solve its issues in our lifetime, so we need to be content and live life to the fullest. It's a beautiful message tied together with lovely music.
2. "Pyro," Kings of Leon
This song gets me pretty much every time I turn it on. It is a truly touching song and most definitely one of the best the Kings have ever written.
Once again, the music alone is enough to give any listener chills. The emotion really comes out on the chorus and the bridge, though, which is the main purpose this song takes a spot in my list. The band bursts into this heavy and emotional cry before the words of the chorus, "I won't ever be your cornerstone, I don't wanna be here holding on." It hits me right in the heart. In an interview with KOL on the inspiration for the song, lead singer Caleb Followill explained the story of Sammy Weaver, a man who died in a firefight in Idaho. The story fits perfectly with the theme Kings were trying to create: the world and the people in it are changing and they can't be a part of it anymore because it is too distrustful and painful. It's not such an easy transition though, and the emotion conveyed through the chorus paired with the somber verses translate the difficulty to leave behind the world our singer knows as he watches everything he loves fall apart. The bridge at the end of the song reemphasizes the destruction and sadness as well, the lyrics reading "Watch her roll, can you feel it?" We think of "her" as the fire rolling down the mountain from our story, the world tumbling into its own demise, the life of the speaker, or even someone he cares about deeply. When Caleb asks "can you feel it?"
I've always wondered what exactly it is I'm supposed to be feeling. I think the answer is in the raw and passionate delivery of the final chorus after the bridge, where it is more evident than ever that I am feeling what the speaker is feeling: the world is crumbling and everything I love is crumbling with it. I can't help but ask myself if this is my doing or if I can place the blame on someone else, but either way, the emotions are simply overwhelming.
3. "Heroes," David Bowie
From a time where David Bowie was arguably at the top of his game, the next song on our list packs a huge punch of nostalgic and romantic memories and emotions. "Heroes" is without question one of my favorite Bowie songs, and one of my favorite songs of all time due to its incredible lyrics that are personable and real, as well as the dreamy guitar work that reminds me of a more simple time.
We should expect nothing less from one of the greatest musicians of all time, but Bowie expertly relates to his audience by exploiting the hopeless desires of all who have experienced unrequited or broken love. Bowie points out all the ways he and his lover are incredibly different and, frankly, not right for each other, stating "You can be mean and I, I'll drink all the time". But, in complete denial of the issues he clearly sees, the singer concedes by saying "Because we're lovers, and that is a fact" and then later transitions to the chorus by saying the fantastic line "We can be heroes, just for one day." So what is so beautiful about that? Bowie is clearly struggling with this woman who is seemingly totally wrong for him, but he absolutely loves her and would sacrifice everything to even be with her for just one day. He and his lover could be "heroes" because they could save each other from heartache and pain. They keep coming back to each other because, as he says, "nothing can drive them away" due to the passionate and unconditional love they share. Perhaps the best part of the song is the final verse when Bowie is emotionally belting out the lyrics with his band backing him up on vocals. He paints a picture of two lovers kissing in front of the wall amidst the chaos and turmoil of the world, which is both a statement of affection and devotion. The shame of their decision is left on the other side of the wall, as they are ready to move forward and completely protect and defend (like heroes) the love they share.
It is a beautiful scene to picture and absolutely one that can cause a tear to well up in the eyes of any listener, but particularly anyone who understands first hand what Bowie is writing about. It reminds me of summer love and the innocent affections of youth that, arguably, can never fully extinguish itself. The song is touching and well-deserving of a spot in this lineup.
4. "The Moon Song," Karen O
Although it is one of the most simple songs instrumentally and lyrically on this list, "The Moon Song" is without a doubt one of the most beautiful songs I have ever heard. Many-a-tear has been shed to the tune of this heartfelt love song, and for good reason: it is raw, passionate, and untouchable in terms of pure emotion and love that bleeds from the track.
I stumbled across this gem when the Spike Jonze movie, "Her", came out back in 2013 with Joaquin Phoenix and Scarlett Johansson. Despite the rather odd plot and concept of the movie, it is without a doubt a touching story which this song represents perfectly. The beauty is found in the song's simplicity, only being performed on a guitar (and a ukulele in other versions), which provides a sense of deep intimacy and a connection with the listener. The lyrics are also extremely emotional, although not necessarily in delivery. They tell a story of two innocent lovers enjoying time together as if they were "lying on the moon". They tackle difficulties and insecurities together, go on adventures until the sun goes down, and most importantly they feel safe and calm with one another. There is a subtle devotion and doting love that is so sweet and sincere, even though it is not perfect (much like the song itself).
I wholeheartedly believe this song is the perfect love song, as it overflows with accounts of beautiful and unending love. It is a mature passion that brims with childlike imagination and innocence, which provides the platform for a relationship of youthful affection, matured devotion, and childlike sincerity. It sends butterflies fluttering in my stomach and a somber smile to my face every time I listen to it, and "The Moon Song" is most certainly one that I will never forget. One of Karen O's best, and certainly one of the greatest love songs of all time.
5. "The Trapeze Swinger," Iron & Wine
Speaking of childhood love, our next song tells a story of a developing love beginning in a childhood friendship and ending in late adulthood. Sam Beam is one of the greatest songwriters of the 21st Century, and he dominates the Indie scene with Bon Iver and some other very notable names. He is well deserving of his title with songs like "The Trapeze Swinger", as this one, in particular, is completely untouchable.
The song runs for nearly 10 minutes, but due to the incredible writing and musical delivery that Iron & Wine is known for, this heartwarming and emotional love ballad flies by in no time. It is easy for the listener to be sweetly lulled to relaxation by the soft vocalization throughout the song and the light drum beats in the background. Sam also throws in a steel guitar, his own beautiful picking pattern, and other instruments at the perfect moments throughout the piece. The lyrics by themselves can put you to tears with a read-through, as it tells a lovely story of two young children who grow up loving each other and eventually parting ways after on-and-off dating and trials and hardships. The trapeze swinger is meant to be the perfect foil for the young man's ability to love. The trapeze swinger has no fear as he sweeps over audiences at towering heights and risks his life on the bar every day. However, the young man in our story notes that "The parking lot had an element of danger" as he understands he must leave his love behind. He is afraid of change and losing her, but more importantly, he is afraid she will no longer see him as she used to. The song revolves around the refrain of "please, remember me," followed by the ways he wishes his past lover would remember him. Examples are "fondly", "happily", and "as in a dream" which sets up his fond memories of being "rug-burn babies", "[laughing] by the rosebush", and other nostalgic events.
There truly is too much to say about this song with all its gorgeous symbolism and beautiful metaphors and subtle compliments, but it tells the story of a life of love and the questions of meaning, life, death, morality, and maturity that come along with it. If you haven't heard it, you must make it a priority.
6. "Beach Baby," Bon Iver
As I mentioned before, Bon Iver is undoubtedly a giant in the Indie scene and his musical talent is incomparable with the current scene. When I think about his EP, Blood Bank, all four songs are nothing short of exceptional, but "Beach Baby" stands over the rest and clinches a spot on this list. For starters, Bon Iver is a very talented lyricist, and his skills are expertly displayed here, but in a rather subtle way.
Much like "The Moon Song", "Beach Baby" is short, concise, and simply delivered (aside from the breathtaking end…but that's for later). Justin Vernon is speaking directly to a lover that is cheating on him but has not left the picture quite yet. In fact, Beach Baby is him accepting the end of his relationship and recognizing the many flaws with it. Even so, it is not easy to let go of her, as Justin pleads "don't hurry and speed" as she is getting ready to leave him as soon as her "coffee warms". Our singer remembers the final good time they had together as well, as they messed around at the beach and shared a passionate evening together. Even so, he knows it is for the best that the relationship end and they both move forward. There is an undeniable sense of sadness here that is felt through the simple strumming of the guitar and Bon Iver's iconic vocal style we all know and love. However, the part of the song that really drives the whole thing home is the solo at the end of the song which gives of sad beach vibes.
There are no words to describe the beauty and musical emotion that I feel when the song begins to end; all I can say is the same words I audibly spoke when I heard it for the first time: "Wow." It is truly unlike any other song I've heard and it will surely blow you away.
7. "Jealous," Labrinth
On the theme of sad songs about lost love, we turn to this gorgeous R&B hit by Labrinth. Known for his progressive style and influential artistry, Labrinth takes a step back to a more classic setting for this broken-hearted love song. Using a piano, organ, and some supporting strings and harmonies that build through the piece, "Jealous" hits the heart like nothing else.
The chorus is a shivering reminder of what many of us have felt one time or another, as the one we love is "happy without [us]" even though we always thought they would "come back, tell [us] all they found was heartbreak and misery." Each verse is overflowing with Labrinth's passionate jealousy of both the man who is laying next to his lost love, but of the rain and wind and other earthly entities that have the pleasure of simply brushing his lover's skin and hair. Aside from the incredibly deep and personal lyrics, the beauty is found in Labrinth's outstanding performance. Pulling out every tool in his vocal toolbox, Labrinth sweetly sings his remorse through the verses and boldly expresses his intense longing for his love, as well as his deeply emotional sadness over her loss. His voice is absolutely golden from start to finish, and the first time I listened to this song I could not hold the tears back.
Not only is "Jealous" a relatable song, but Labrinth puts his full heart and sadness into the lyrics and his fantastic delivery which makes this song a no-brainer for this list. Don't be afraid to let the tears cry; it's a worthy song to cry over.
8. "Wait," M83
Since it was used as a central song in the official soundtrack for The Fault In Our Stars, "Wait" by M83 must be incredibly sappy and lovey-dovey, right? To concede, the OST-or "original soundtrack"-for The Fault in Our Stars actually has many more high-quality songs than you would think. "Wait" is easily the best song off the album, and one of the most beautiful and emotional songs of all time.
It has very few lyrics, but the lyrics in the song were definitely carefully chosen to best convey the message of death and the infinite possibilities of life beyond this world and even this universe. "There is no end, there is no goodbye," seems to give the best evidence to this interpretation, and the repeated lyric "no time" throughout the song demonstrates both the existence of time and the fact that human beings will never have enough of it, and also the idea that beyond life and into death, time is irrelevant, and in the absence of time we have infinite time. Trippy, right? When you dive further into the meaning of the song as a whole, the idea of infinity beyond life is a beautiful and comforting thought. Instrumentally the song really packs an emotional punch as well, with the classic electronic style M83 is known for, but with a twist. The song builds for the full six minutes of play time, the lyrics are deep and spiritual, and the airy vocals contrasted with the bold, harmonious layers of "no time" add a lot to the piece.
We are forced to question our existence, the meaning of time, the boundaries of the universe, and our ultimate reality after death all with one listen; tears are not uncommon with such big questions posed in a such a beautiful song.
9. "Feeling Whitney," Post Malone
As the list winds down, Post Malone steals a spot with his song "Feeling Whitney". I have always thought of Austin Post as an artist more than a musician and his broad range of musical interest and talent continually provides evidence toward that opinion.
"Feeling Whitney" is most definitely one of the strongest pieces of evidence as well, seeing as though it is very different from any other song on Stony, but it is undoubtedly one of his best. Post Malone is an emotional songwriter, and he lets it all loose on this song. The finger-picking and his sweet, crisp vocals offer a lovely sound to convey the message of his emotional, romantic, and personal struggles; all of those things combined make a touching song to lovers of all musical genres. He touches on one thing or another that everyone can relate to as well, such as drug abuse, the need to be loved, self-acceptance, public vs. private appearances, etc. Posty puts it on all the table and really makes himself vulnerable through his music, and it makes the listener become vulnerable in the same way.
"Feeling Whitney" is a beautiful song that causes a deep sigh of relief and sense of letting go because it makes the listener feel like someone understands how they feel and what they are going through. A simple, yet gorgeous song that earned its place on this list.
10. "Passenger Seat," Death Cab for Cutie
The final song on our list is one that is sure to pull on your heartstrings and bring up hundreds of nostalgic memories of car rides, stargazing, and past loves. Death Cab for Cutie's "Passenger Seat" was one of the first songs that came to mind when I was creating this list, but I must say, "Lack of Color" off the same album, Transatlanticism, was certainly a serious contender as well. Even so, "Passenger Seat" is one of those songs you really need to be just relaxing on the couch or driving on the open road under the stars to listen to; you will have no choice but to be sucked into the emotional wormhole they create with the floating piano line and a set of lyrics like no other.
Ben Gibbard's iconic voice recounts a nostalgic event of sitting in the passenger seat of the car with what we can speculate is either an old lover or a parent. I like to lean toward the parent point of view because I pick up on a childlike curiosity when Gibbard sings "Do they collide? I ask and you smile." Even so, the song is beautiful in both its wonderful imagery of the "scent of evergreen" and the "darkest country road", but also the overall somber tone with a hint of fondness. It's a song that paints a sentimental picture of love and contented companionship, and the final lyrics of the song deliver the last emotional blow that brings me to tears nearly every time: "If you feel embarrassed, I'll be your pride. If you need directions, I'll be the guide. For all time."
It's a beautiful little tag set to the echoing piano that sets up a life of simple but profound devotion and compassion; it's something we all hope to find someday, and Death Cab for Cutie creates a strong image of the love we all endlessly desire.
I hope you enjoyed my top ten picks for the most beautiful songs ever written. Are there any songs you thought should be on here? Would you replace any songs with alternative pieces? Did you enjoy the music from this list? Let us know in the comment section below, and stay tuned for more music news, spotlights, and opinions on The Uproar's only column that fulfills your musical needs: TuneWarp!
About the Writer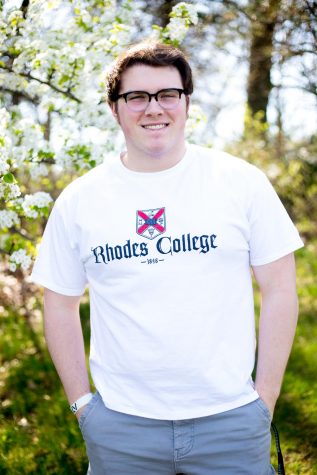 Davis Creach, Arts Editor
Davis is a senior at NASH. The sweet venom of poetry flows through his veins as a substitute for blood, because all the blood is located in his cephalic...