Solo Blast
Saxophonist JT Robinson recently garnered the Outstanding Jazz Soloist Award at the Music in the Parks adjudication in Cincinnati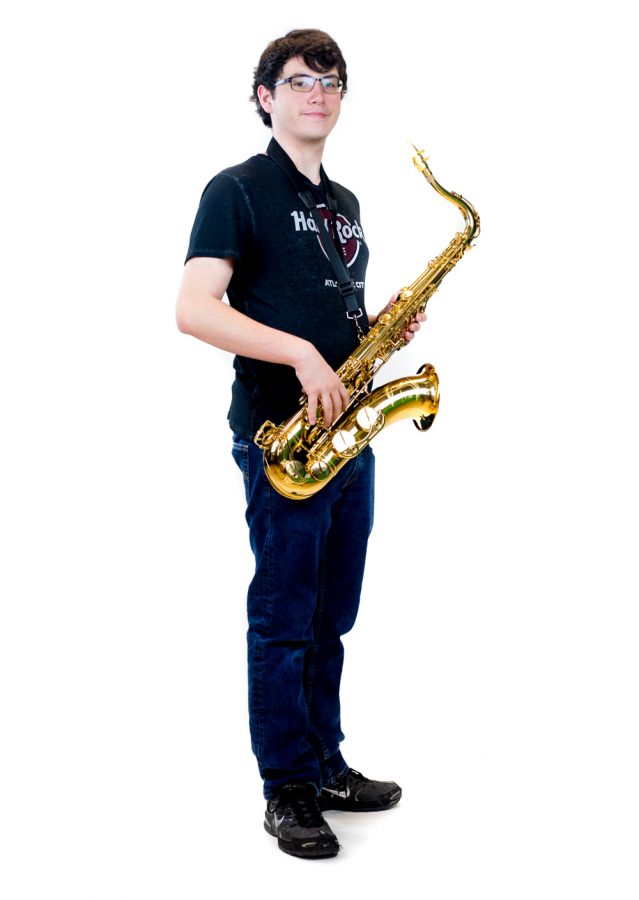 When and how did you develop your musical interests?
My parents had me start very early on piano, like many others have. When I moved to Wexford and started fourth grade, I started playing saxophone; it was practically love at first sight. With private teachers to help me progress and some amazing band teachers in the district to push me along, I've been lucky to have an opportunity to be as advanced as I can be.
What different instruments do you play, and which is your favorite?
I regularly play alto and tenor saxophone, with some soprano on the side. I can get by on flute, clarinet, and piano. I do a little guitar and trumpet, but it's so bad it's almost not worth mentioning. By far, the tenor saxophone is my favorite, but they all have their own individual quirks that make them a joy to play on. Except for clarinet.
How often do you practice?
I practice less than an hour a day most days. At least once a week, however, I do like to do between three and four hour sessions just to work on fundamentals. Overall, I don't practice nearly as much as I'd like to, but about as much as I need to.
What have been your favorite moments/memories in band at North Allegheny?
The NA Band program is one of the friendliest and most enjoyable parts of my schooling here. Through the program, I've done so much stuff that I never would have had the opportunity to do otherwise. Last year, the top jazz band, Jazz 1, went to Atlantic City, New Jersey, to play at the NAFME All East Jazz convention. Our band was one of two picked out of over one-hundred bands to take part in the festival. As we were walking out of our performance, we happened upon a crying older woman who was thanking us for playing the music of her childhood. As we all talked, we found out that she was Rita Moreno, one of the twelve EGOT winners in the world. It was surreal to meet somebody of such high status out of the blue and have her thanking us — definitely one of the most surprisingly wonderful experiences for me personally.
Which musicians do you admire most?
For saxophonists, there are a ton of greats to look up to ranging from Charlie Parker to Dexter Gordon to Sigmund Rascher. On the other hand, limiting it to just saxophonists is basically limiting how I view music, so a lot of respect has to go to composers and virtuosos on other instruments. People like Alfred Reed and Frank Ticheli really bring together so much skill and art that it's practically impossible to not respect them and their craft.
How do you plan to use music in college and beyond?
In college, I am planning to pursue a music minor at the University of Florida. Beyond that, I really just want to keep up my playing and be able to hold onto a skill that I've honed and that is such a big part of me.
Outside of music, how do you enjoy spending your time?
Outside of music, I like to play games and binge articles online. When I get the chance, little creative outlets like writing or filming things tend to take up any time that school and music leave for me.
What is your ideal life like post-college?
Post-college, I want to work as some kind of engineer and support my music with it. It's hard to say what I want to do post-college and in the real world. I just hope it's a life lived for others. If I can do that, then I am satisfied.
About the Writer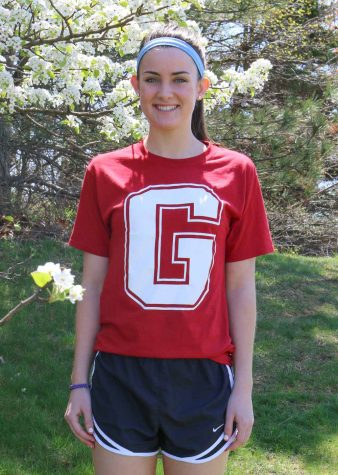 Margo Weller, Scribe-at-large
As a second semester addition to the staff, Margo is excited to be involved with The Uproar. She is a senior who will major in economics at Grove City...