Grand Canyon
Meet Canyon Tuman, one of the stars of the undefeated Volleyball Team, less than a week away from the WPIAL tournament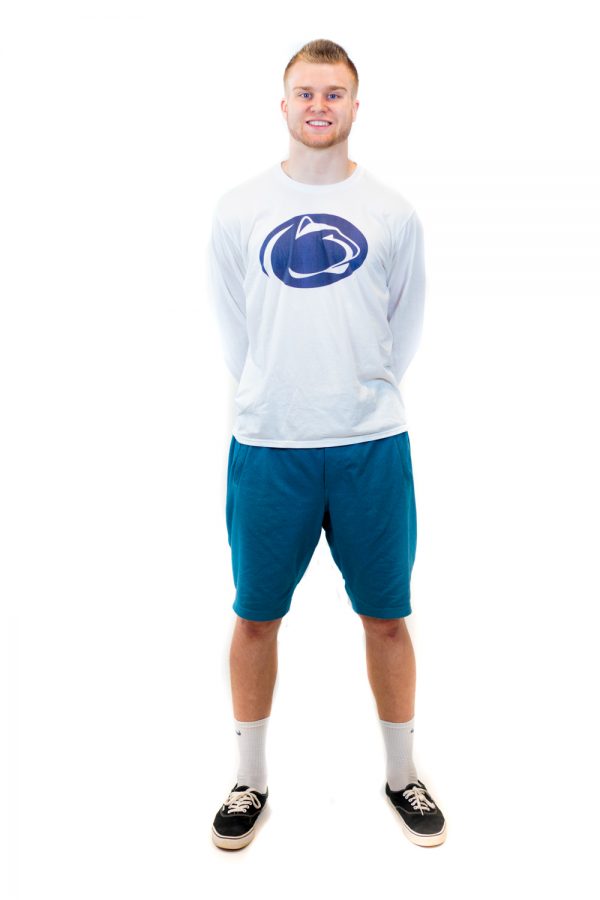 How long have you been playing volleyball? Who got you started on the sport?
I have been playing ever since eighth grade. My mom got me started.  
Do you play for any organizations outside of the school?
Yes, I play for Pittsburgh Volleyball Club and High Performance during the summer. Pittsburgh Volleyball Club is a regional team here in Pittsburgh. High Performance is a travel team where I travel with a group of guys from all over the country. You have to be chosen for High Performance and try out in Columbus or Chicago. Once you get selected to be a part of the team, you train for a couple of weeks. Then, you go to another tryout from there. They bring 24 guys down to 16. You get to travel to other countries if you are on the team of 16. I have been doing that for two years and Pittsburgh Volleyball Club since eighth grade.
What position do you play? How long have you been playing that position?
I play middle hitter for the school team and outside hitter for my club team. I started outside hitter my sophomore year and started passing this year. I just wanted to improve my all-around game. I know I won't be the tallest kid in college and I feel like the more I can improve my all-around game the more effective I will be.
Did you play any other sports besides volleyball?
Yes, I played football and basketball. I played football ever since Tiger Pride in fifth grade and basketball ever since I was little in a YMCA league. I played football all through high school — tight end and defensive end. For basketball, I played power forward up until my senior year. 
With both of your parents having been professional athletes, do you look up to them in an athletic sense?
Yes, of course. Every day they push me to get better. They've seen the best that is out there. Learning so much from them has made me such a great athlete — not only that, but a person too. I feel like that's something I really value and cherish.
Do they give you any tips on how to perform or eat nutritiously?
Yes. Every time I step on a court or field, there is always some piece of advice they can give me. I value each and every one of those moments. As far as my nutrition, my dad pushes it on me more so than my mom. They both get on me about health. Nutrition is very key.
How did you decide on Penn State?
I was talking to Ohio State and Pepperdine. There were other schools, but nothing as serious. As far as money goes, Penn State gave me the most. Tuition was better for me there and it was closer. Most of my friends are going there, and I will be rooming with one of my club teammates, Cal Fisher. I know a couple of kids from other schools who are going to be on the team, too. Whenever I went on my official visit, the environment and atmosphere was so amazing. It was just a great group of guys that just love to compete. They act like a family there.
What will you study there?
I am not too sure yet. My mom was a business major, and my dad was an exercise science major, which I think that would be pretty cool. I am leaning towards exercise science.
Do you plan on playing beyond college?
Yes, that is the goal for me. That would be awesome. Somewhere overseas would be nice.