Robo Ace
Meet TJ Faber, world-class robotics competitor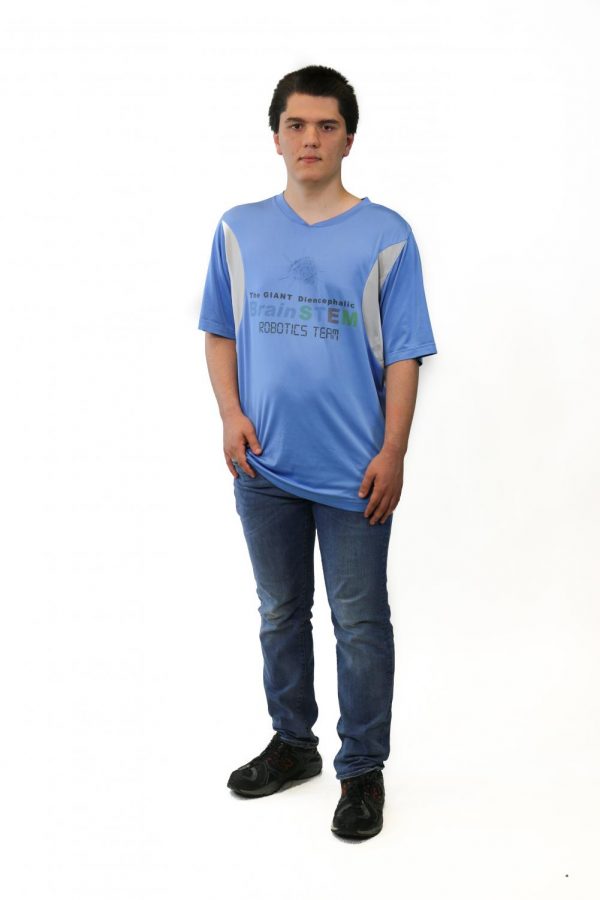 Four weeks ago, North Allegheny junior TJ Faber and his teammates of the The Giant Diencephalic BrainSTEM Robotics Team traveled to Detroit, Michigan for the FIRST Tech Challenge World Championship. FIRST, which stands for "For Inspiration and Recognition of Science and Technology," hosts the challenge for students of all backgrounds and interests who design, build, and program robots to compete with other teams from across the country. After sweeping the season and setting four world records, winning the First Tech Challenge Super-Regional North Championship, and earning a spot at the world championships, Faber and his team went on to win the world competition as part of the first place alliance in front of 40,000 people at Ford Field.
TJ, congratulations to you and The Giant Diencephalic BrainSTEM Robotics Team for all of you achievements. Where did the team name come from?
The name came from way back when we first came together as a team in the FIRST programs about eight years ago.  I wasn't even on the team at the time, but apparently a medical company was interested in sponsoring us so long as our team name had something to do with the body or medical field.  Although we had already settled on using BrainSTEM as the base for our name because of the STEM (Science, Technology, Engineering & Math) connection, we felt it needed something more. Our team captain looked up at the wall of our coach's basement where we were meeting and saw a poster of the brain, where he promptly picked out the longest and most difficult to pronounce part: the diencephalon.  The team name also happens to be the second longest in FTC (only behind our junior team,"The Substantial Monocephalic BrainSTEM Robotics Team") so we have fun breaking event organizers' schedules with it.
Since the concept of FIRST is relatively unknown throughout the district, could you explain how you became involved with such a successful program?
I got my start in the FIRST programs back when I was homeschooled in the summer fourth grade: I had recently received a LEGO Mindstorms kit and after watching me exceed all the challenges in the instructional manual, started an FLL team with three other area kids.  That year, my team participated in the Pittsburgh Grand Championship and after winning 4th place overall, (one place higher than the BrainSTEM team) I was invited to join the BrainSTEM team since my own team couldn't stay together for the next year's season. Although I sometimes like to think that I was the driving force for our team getting to the world championship the next year, that's (mostly) not true.
What are some of the tasks that your robot must complete for the competition?
This past year, the robots essentially had to play a one-sided game of tic-tac-toe with 6-inch foam blocks in an ancient Myan temple setting.  Since the game changes every year, though, there's always a new challenge for us to work on.
What was it like to become associated with sponsors, such as the German manufacturer Igus, who provided you with important parts to your robot?
Sponsors are just amazing: where else can you send just a few emails or phone calls and gain access to thousands of dollars of cutting-edge technology for free just because you build cool robots in high school?  Seriously though, each robot we build costs several thousand dollars and sponsors help us cover such a large percentage of the cost that we can focus on building the best robots in the region and not on how much a backup gearbox will cost.  IGUS specifically has been an amazing help in both providing our team with their latest products and using their international footprint to expand our team's impact through news articles. (https://www.ptonline.com/blog/post/plastics-parts-power-pennsylvania-high-school-robotics-team)  
How does your participation in FIRST relate to your intended career pathway? Since colleges and other organizations would look highly upon the experience, what are your plans for robotics in the future?
Although I may not be the best example of robotics changing my career interests since I want to go into cybersecurity, many of my teammates have loved the FIRST program so much that they will be attending college for engineering and computer science in the coming years. In addition, the widely varying skills I've learned will help me in whatever I work towards in the future, since nearly every job involves solving difficult problems and working with others in some form or another.  In college, I'd love to be on a Battlebots team or build giant fighting robots as part of an international sports league, but I'll have to wait and see.
How can other students get involved in FIRST programs?
If you have any interest at all in engineering, robotics, programming, journaling or outreach, or want to learn any of these things, many FIRST teams would love to have you as a team member.  There are currently two NA FTC teams, (#8667 – Bitbreakers & 10027 – Cyber Tigers) and many more in the Pittsburgh community; a list of all the FIRST teams can be found at firstinspires.org. If you want to be on BrainSTEM or have additional questions, just email [email protected] and we'll help you out. If you would like any more information regarding FIRST, here is a link regarding the competition(https://www.firstinspires.org/robotics/ftc). If you would like more information regarding The Giant Diencephalic BrainSTEM Robotics Team and their sponsors, here is an article by Lilli Manolis Sherman of Plastics Technology: https://www.ptonline.com/blog/post/plastics-parts-power-pennsylvania-high-school-robotics-team
About the Contributors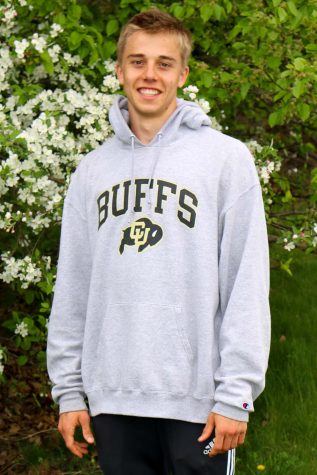 Zachary Ehling, Culture Editor
Zachary (Zach) Ehling is an Australian-American senior and middle-distance track athlete at NASH. Since moving to Pittsburgh from Sparta, New Jersey in...