Farewell
Hang on for a minute...we're trying to find some more stories you might like.
Dear Readers,
I am writing to inform you that my time at North Allegheny has finally come to pass. Though the years have been a combination of frivolous speed and agonizing haste, the time has come for me to move forward and enter a brand new chapter of my life. I am eternally grateful for all I have learned from NA, especially in the time I spent in the concrete, windowless labyrinth of NASH. This letter serves as an address those of you who have another year or more of service here, a piece of advice on how to survive and thrive in the finals months of your senior year, and also a conduit for the sincere hope that you all will prosper and focus on the important aspects of both your education and your life.
For the students that have yet to leave this place of education and challenge, I offer you this quote from the great Henry David Thoreau: "Many men go fishing all of their lives without knowing that is it not the fish they are after." The quasi-fascist system of NA has most certainly convinced you by now that the goal of your education in high school is to score the highest scores possible, whether it be quarter grades or standardized tests, and get into an Ivy League school. In the competitive, cut-throat, and often uncivil environment of North Allegheny, it is easy to fall into the trap of thinking you will not be successful in life if you do not follow this way of thought without fail.
But here is a bit of truth: you all will fail. Eventually, every single one of you hard working students will stumble. You will not ace every test or get an A in every class in your lifetime, and it is quite literally impossible for all of you to get into Harvard, Yale, or Princeton. But let that be a comfort to you, dear readers, rather than a discouragement. Each of you has a unique and special purpose in this world; you all have your own place in the human experience. It is my sincere wish that you discover that purpose and stick to a path that will lead you there. There is no straight path to success or, more importantly, happiness. As Ishmael notes in Herman Melville's Moby-Dick, "It is not down in any map: true places never are."
I implore you, do not get swept away by the overwhelming wave of fear and stress that constitutes the atmosphere of North Allegheny; we as students combined with the severe push from our teachers make it incredibly too hard for ourselves. Make sure you are searching for what matters: wisdom. Just as Thoreau points out, you are "fishing" for knowledge in hopes that it will get you where you want to go. Wisdom is the true path to success, contentedness, and overflowing spiritual wealth!
I ask you, dear readers, to pack your bags and prepare for the quest for wisdom. And make sure you pack only what you need; stop trying to stuff facts and figures into your luggage that will only weigh you down. Knowledge is important, I am not discrediting good study habits or all the necessary learning you do in high school. However, I am telling you that you need to have perspective. See what is valuable and useful to you so you may better enjoy the process of learning, and then take that knowledge to discover all the wisdom the world has to offer. Math and sciences are important, so do not skimp out on them, but the world's wisdom will always be prevalent in your humanities courses; don't skip English and History so you can complete a set of integrals or copy a DNA sequence.
Just always remember that your path is unique from the classmate sitting next to you, so there is no reason to strive for dominance over him. Ill will for others, especially those who you travel down the path of wisdom with you, will only hinder you in your quest. Aim to be in the same camp as steadfast characters of history and literature, for they will not lead you astray.
To the teachers I am forever indebted to, there is truly far too much to say. To Mr. and Mrs. Morris, what could I possibly do or say that would be enough to repay you for the endless streams of joy and wisdom you both have entrusted to me. Mr. Morris, you took my hand and led me through one some of the most thought-provoking books of my life, and a few of them will forever remain my absolute favorite (Moby Dick being at the top of that list). You were the first teacher in my high school career that showed me the importance of wisdom over knowledge and assure me that, despite what the environment of NA lead me to believe, I would be successful and flourish in my own place in the human experience. I loved your class more than any other I've ever taken, and having you once again in the comforting setting of Newspaper made my senior year 10 times less stressful. I always had a safe place in your class and the Newsroom, and you inspire me to be the best version of myself each day.
Mrs. Morris, I cannot thank you enough for the continuation of my literary quest under your guidance. Your husband did such an exemplary job that I was skeptical that my senior year would be just as fulfilling; I was so incredibly wrong. Your class had the same welcoming energy in it, and I never wanted to miss a single minute of your lectures or our class discussions. You have a wit that is different from your husband's, but it is so refreshing and inspiring in the same way. You are a wonderful woman who led me well, and I am so grateful that I could be one of your students. Thank you for reading the rough draft of my book as well, as it was a gesture that meant so much to me and I will continue to diligently work on it with your advice and guidance in the back of my mind; I'll send you a copy when I've finished!
Tom Mooney. Although I only sat in your class once when I couldn't handle Physics anymore, you have always been readily available to support my writing, pick my brain on new music and old songs we both enjoy, and be a strong presence in my education just by being who you are. You have an energy that penetrates the classroom and makes me feel at home, and it provides the best atmosphere for deep thought, free-thinking, and overall quality learning. Keep up the good work, and keep listening to exceptional music!
And finally, Mr. Venezia, thank you for providing me with a platform to be a total history nerd 24/7 and learn so much about my country in the process. You were an incredible teacher in every sense of the expression, and every morning was a good one when I stepped into your 1st period APUSH class. Thank you for seeing the potential in me and pushing me to be the best student I could be in all of my classes just by being an example of a person with a vast array of knowledge and a deep sense of wisdom.
My time has come and gone, and it is time to leave behind the grayscale walls of NASH and travel to new lands of discovery and adventure. I am on my own path just as you are, readers, and mine is taking me on quite the journey. I leave you now hoping for nothing but peace and prosperity in your future. Thank you all for the memories, and here is to a future of thousands more.
Sincerely,
John Davis Creach, Arts Editor for The Uproar
About the Writer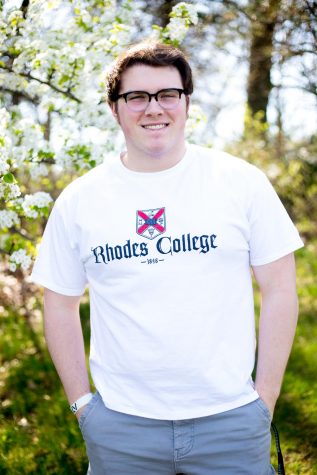 Davis Creach, Arts Editor
Davis is a senior at NASH. The sweet venom of poetry flows through his veins as a substitute for blood, because all the blood is located in his cephalic...