Déjà Vu: Samir Yellapragada, '17
Hang on for a minute...we're trying to find some more stories you might like.
One of the ongoing tasks I'm responsible for on the Uproar is our polls. Here's a couple of my favorites to start us off:
○ Parks & Rec or The Office? The Office for sure
○ Favorite Lil' rapper? (Lil Pump, Lil Skies, Lil Wayne, etc.) Lil Wayne all the way
#Tunechi #Wheezy
○ Best sneaker brand? Nike.
○ Favorite writing utensil? Crayon. It's the best way to get your point across.
I got to know you first through Speech and Debate as my Interp event leader, and you had the lead role in Rumors when you were a senior. How would you say your dramatic background has influenced you?

Acting has been a passion of mine for as long as I can remember and one of the many reasons I take pride in North Allegheny is that I was always able to pursue and develop my interests to the fullest. After meeting many different people from all over the nation this year as a college student, I can't say with confidence that I would have been able to explore my passions to the extent I did when I was an NA student had I gone to a different high school. Due to the support of phenomenal teachers and stellar school programs such as Speech and Debate or the school's theatrical productions, I learned to never let to go of the activities I enjoyed the most.

Speaking of Speech and Debate, you stated for the senior slide show last year that you planned to major in Neuroscience and Anthropology, with a minor in Film. Has that changed, and if so, what did you change to?

There hasn't been any drastic change but I've ended moving the degrees around a little bit. I am now an Anthropology major (on the pre-medicine track) with a minor in Theatre Arts/Film and Biochemistry. I realized early on that a college education is very valuable and I wanted create an academic path to achieve degrees in the social sciences, the humanities, and the natural sciences. I am a firm believer that no matter what anybody ends up pursuing, it is of crucial importance to learn and appreciate topics outside of their specific field. There's a lot of value in that.

Your commencement speech last year was truly spectacular. Do you plan on including public speaking in your future plans?

Thank you! Being able to speak at graduation was a dream come true. I've already convinced myself that no matter what I end up doing, I'm going to also be a part-time (hopefully) motivational speaker. I've just seen seen so many inspiring speakers throughout my career at NA and I feel that if I can have even a tenth of an impact on someone else that those speakers had on me, it would be completely worth it.

What individual influenced you the most at NA?
This is a tough question. When you belonged to a community where so many people were influential in different ways, it is truly hard to pick one person. I do, however, now
find myself taking long pauses while talking, flipping my sunglasses around in a circle, and saying the word 'trite' very frequently. Jokes aside, I truly do feel that Mr. Morris influenced my personal perspective in a lot of ways. In the first couple days of his class we read an essay on the characteristics of an "athenian" and the characteristics of a "visigoth." This essay and the discussion that followed ended up shaping my current academic philosophies and faith in a liberal arts education. The man also got 200+ kids hype about a whale. A whale. That has to be black magic or wizardry but whatever it is, I want to learn how to do it.

Pitt has an undergraduate enrollment of almost 20,000. Do you feel that coming from the affectionately named "University of North Allegheny" has prepared you for being a part of a large student body, and do you feel it's hard to establish yourself as an individual in such an environment?

The U of NA prepared me better than people from other high schools, but I must admit that I still felt inundated by the sheer number of people during my first weeks of college. At some point during high school I realized that while the class size was very large, it was certainly a doable task to know (and if not know at least recognize) a bulk of the kids. I saw them five days a week for about seven hours a day for four years. This year I had a realization that it was not possible to become acquainted with a bulk of my class and this made me rethink my definitions of "individuality" and "community." I think it's important to join a club or an organization in which you will know most if not all of the people and this sense of community will reinforce your personal sense of individuality.

What are you truly passionate about?

I feel that this is a very fluid question so I everything I say should be preceded by the phrase "for now" because I am sure this list will grow as I gain more experiences and learn more about the world. For now my passions include global health and health disparities, archaeology and ancient civilizations, stage acting, filmmaking, hip-hop, poetry, and photography. I am completely myself when I'm engaged in any of these activities and I think that's what "passion" really boils down to.

If you could give one piece of advice to our graduating seniors, what would it be?

Trust the process. Embrace change even though it can be scary at times. I've come to think of the transition from high school to college as transitioning from the local roads to the highway. For me, this was both literal and metaphorical. No matter where you end up going next year, I can guarantee that it will be a significant change from your previous lifestyle. Whether the change comes in the form of unfamiliar social situations, class structures and academic expectation, or even a change in diet, accept the change and believe that you can adapt. As I mentioned previously, give yourself time to adjust and know that it's OK to feel uncertain at times. The part about college that American Pie movies leave out is that an increase in freedom means an increase in responsibility. Again, adjusting to that responsibility can be daunting at times but remind yourself that the resilience is in you and you will succeed. In the meantime, try new things and search for new passions while tending to your existing ones.
About the Writer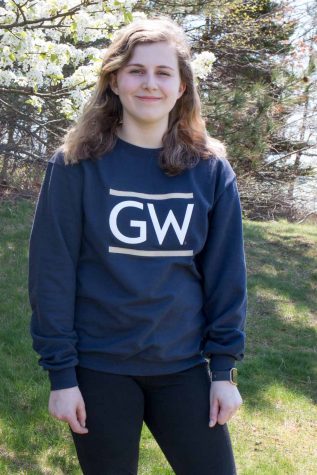 Gabrielle Kossuth, Lifestyle Editor
Gabrielle Kossuth is a senior at NASH and has attended North Allegheny since Kindergarten. As The Uproar's Lifestyle Editor, she focuses on profiling all...