For the Children
UNICEF Club makes a splash at NASH
Hang on for a minute...we're trying to find some more stories you might like.
There are kids around the world who are malnourished, lack water, and have never received any form of education in their lifetimes. That is where UNICEF comes into play, and NASH is preparing to join the effort.
"I have a lot of respect for UNICEF and what they do," NASH UNICEF sponsor Sharon Volpe said. "I appreciate what UNICEF is doing in foreign countries to better the lives of children." 
UNICEF's entire existence and purpose is to provide them with water, nutrition, health care, education, protection, and emergency relief. It has built over 1,000 schools, provided over 20 million kids with water, and pushed over 100,000 similar programs and initiatives through among less developed countries, specifically in Africa, the Middle East, and southern Asia.
Equally important, they have led the fight against many diseases, such as HIV and AIDS, plaguing developing countries. All of UNICEF's initiatives have combined to save over 122 million lives and give over 10 million a place to live. Affiliated and run directly through the United Nations, UNICEF's principal goal is to help those who are the most vulnerable in the world. They do this on not only a global scale but a local scale.
In high schools around the world, they have set up clubs to aid those in their area. In fact, North Allegheny has a club of its own.
"The club is moving into its first year of prominence and we are excited to see where this year takes us," said UNICEF club president Rachel Allen. "It will be a great experience for students that join, and we know that the fundraising events we have planned will make a big contribution to our causes."
This year, the club is venturing to have a bigger impact than ever on the school, and they plan to implement initiatives that everyone at the school can be involved in. They are targeting education and fundraising as a way of making a global impact, as well as pushing community-building initiatives to support local children who need their help.
"As young people, it is important to recognize that there are a lot of children our age and younger who are much less fortunate," Allen added. "Joining the club not only allows you to learn about their struggles but also do something about it in an impactful and meaningful way."
The club plans to organize multiple events this school year, including Trick or Treat for UNICEF, an event that will allow kids to collect change on Halloween and donate it to UNICEF. This program is a major contributor to the human rights and development organization, which relies solely on voluntary donations.  
"Our generation is more empowered than ever to make a difference and do something meaningful with our lives," Allen said.  "The youth giving each other a hand up is a natural extension of that."
If you are looking to get involved in the club, its first meeting is on September 10th in Room 322. Contact Mrs. Volpe with any further questions.
About the Writer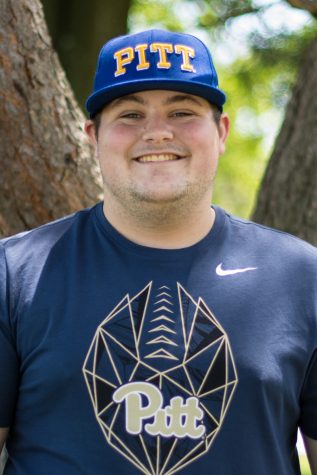 Nick Farabaugh, Sports Editor
Nick Farabaugh is a senior at NASH and the sports editor for The Uproar. Nick is a writer for SB Nation's Behind the Steel Curtain and is a WPXI Skylights...