Voting: What, How, When?
Hang on for a minute...we're trying to find some more stories you might like.
As seniors, the start of school becomes hectic. With sports and clubs starting, along with the impending stress that college provides, everything else just falls away.
But as November fast approaches, it is important that we remember and fully understand the importance of exercising our right to choose your elected representatives. Too often, we complain about the outcomes of an election that we took no part in, so it is vital that we take advantage of this opportunity to choose the candidates the represent us well.
But, you might be asking, how do I register to vote?
At vote.org, you will be able to register within Pennsylvania, as long as you do so thirty days before the election. It only takes a couple of minutes to fill out the form. You will also find the voting booth that is near your area, as well as obtain an absentee ballot in the event that you cannot physically vote.
So, who can you vote for?
PA House of Representatives
Emily Skopov (Democrat): As a fresh face to politics and a North Allegheny parent, Emily Skopov wants to bring transparency and accountability back to Harrisburg. Her most important platform relies on working to build an economy through the investment of public education and job training for emerging fields as we modernize the country. She believes in the power of public education, which will be paid for through a fair severance tax on oil and gas drilling in order to further her goal of renewable energy. Many of her stances rely on equal rights, such as marriage equality, the gender gap, anti-discrimination laws, and funding for Planned Parenthood.
Mike Turzai (Republican): As Speaker of the Pennsylvania House of Representatives and a North Allegheny parent, Mike Turzai has been a representative for the 28th District for seventeen years. As a legislator, Turzai hopes to control government spending to reduce taxes in order to help hard-working families, while also cutting government waste, fraud and abuse. Additionally, his campaign has been well known for his efforts to remove Pennsylvania from the business of selling alcohol. Throughout his tenure, he has most notably stood upon the platforms the rehabilitation of the Pennsylvania Manufacturing industry, the expansion of funding towards charter schools and school choice, and the discontinuation of abortion as a practice in Pennsylvania.
PA Governor
Tom Wolf (Democrat): As a native Pennsylvanian and incumbent governor since 2015, Tom Wolf has notably refused to take a state salary or pension in order to help reform government. He holds many progressive values, such as protecting welfare, strengthening animal cruelty laws, taking a stand against big oil and gas, and expanding anti-discriminatory protections. He has also protected education by restoring the one billion dollars that had been taken in the previous administration that led to teacher layoffs, larger class sizes, and cuts to important programs.
Scott Wagner (Republican): As a businessman and previous State Senator from the 28th district, Scott Wagner's platforms rely heavily on "protecting your paycheck" by ending abusive taxation and regulation. His website fills itself with statistics demonstrating the low standings that Pennsylvania holds. He hopes to eliminate mismanagement and eliminate property taxes.
US House
Conor Lamb (Democrat): As a former Marine and the winner of a special election to be the US Representative for Pennsylvania's 18th congressional district, Conor Lamb refused to accept donations from corporate PACs. He supports organized labor, which allows for them to raise the minimum wage and create better benefits for working people. Many of his platforms directly help working people, through jobs and infrastructure, affordable health care, eliminating student debt, encouraging the establishment of unions, and the development of modern energy.
Keith Rothfus (Republican): As a third term member of Pennsylvania's 12th Congressional district, Keith Rothfus's platforms involve a comprehensive tax reform to fix the tax code, decreasing the spending and surging debt that this country experiences, improving infrastructure, and promoting the right to life.
US Senate
Bob Casey (Democrat): As a United States Senator since 2016, Bob Casey has worked towards creating sustainable, transparent changes among Pennsylvania families. He advocates for children, especially making pre-K education affordable for working class families. Additionally, he promoted a bill that helped increase paid leave policies. Casey also hopes to build a better economy by investing and creating tax breaks in industry that promotes innovation. He commits himself to agriculture, the advancement of anti-discrimination laws, the bond between a stable Israel and the United States, and enacting common sense gun safety reforms.
Lou Barletta (Republican): As the current representative of Pennsylvania's 11th Congressional district, Lou Barletta hopes to pass down the American Dream through a number of initiatives. He hopes to save taxpayers money by cutting down government spending and waste, while also cutting off federal funding to sanctuary cities, thus fighting against illegal immigration. His other platforms include the fight against the opioid crisis, standing up for life, supporting the second Amendment, promoting fair trade, and championing job programs for the working class.
Make sure to mark your calendars for November 6!
About the Writer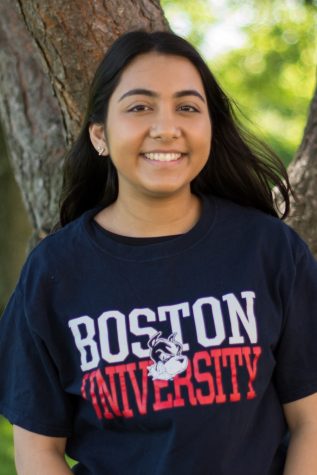 Nisha Rao, News Editor
Nisha Rao is a senior and longtime student at North Allegheny, where she is involved in Key Club, Speech and Debate, and Student Council. In the future,...