Good Talk: Ms. Wienand
Meet NASH's new librarian, but good luck trying to determine her favorite book
Hang on for a minute...we're trying to find some more stories you might like.
Is this your first librarian job, or did you work in another school library before NASH?  If so, how does NASH compare so far?
Yes, I've worked at three other public schools. Most recently, I worked for seven years at Grove City High School.  Before that, I spent some time at an elementary school in Erie, and I spent a year at an elementary school in Maryland. So far, I love working at NASH.
Have you always lived in the state? 
I grew up nearby in Pennsylvania, but I went to college in Maryland and lived there for about two years after graduation.
Do you have any pets?
YES!! I have a dog named Allie and she's perfect.
What is your favorite part of the job?
Being a librarian helps me to keep learning.  I'm always excited about reading and learning, and this job allows me to do both.  Not only that, but I get to share my enthusiasm with other people.
Did you originally have a different course of study planned or did you always know you wanted to be a librarian?
Yes, I actually received my bachelors in anthropology and sociology and taught 6th grade reading for a while. I stopped because I wasn't going to be happy reading the same novel every day for years.  This job allows me more flexibility and diversity in my schedule.
Where's your favorite vacation spot?
I really love to travel.  I enjoyed visiting my brother in Hawaii and traveling to the redwoods.  I love visiting museums when I vacation, though, and those places don't really have many, so I feel like I should also include that when I visit cities I love to learn about their history. When I was in Paris with my husband, I dragged him to three museums in one day.
When you were in high school, what were your favorite and least favorite subjects?
Photography was my favorite for sure because it pushed me to be creative.  I also really enjoyed English because I had the best teacher senior year and it made it really fun.  Gym was my least favorite.
If you had to choose, what's your favorite literary genre?
Lately, I've really been enjoying a lot of realistic fiction, but asking a librarian to pick any sort of book favorites is like asking a parent to choose a favorite child.
If you could meet any writer in the history of the world, who would it be?
I reread at least one of Jane Austen's books every year, so I would probably want to meet her and get to know her as a person. If we're talking about current, living authors, I would love to meet Angie Thomas and become best friends. I would also love to meet Neil Gaiman.
If you were stuck on an island and only had one book, what would it be?
Probably a book about how to survive and be rescued on a desert island.
What's your favorite or most random "shower thought"?
It's hard to think articulately about random thoughts I've had.  It would probably be something about what part I would play in "Hamilton," even though I can't sing or dance well.
Finally, I got some requests to ask if you had a favorite anime.
No, I think I'm the wrong age for that.  I feel like I missed the wave.  Even when I was babysitting, kids didn't really watch anime.
About the Writer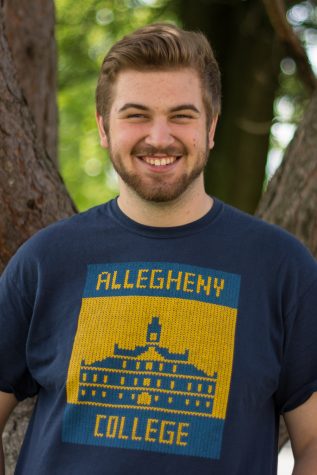 Roman Hladio, Reporter
Roman is a senior at NASH.  Along with his favorite hobby of bingeing podcasts, he enjoys wasting time with friends, listening to Gordon Ramsey yell at...