The Boys or The Booth?
Two summer Netflix hits still have viewers engrossed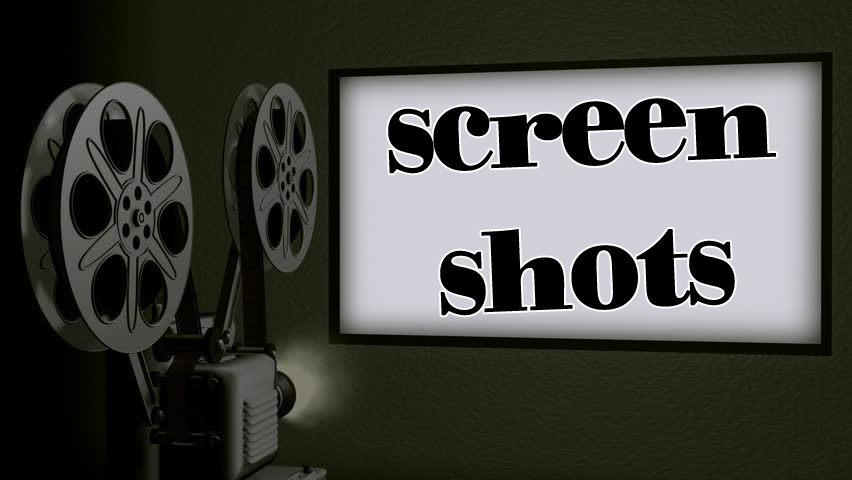 *Spoilers Ahead*
The freedom of summer may feel like a distant memory, but the TV shows and movies we caught up on still have a firm hold.  In particular, two Netflix original movies have had seemingly everyone infatuated.
The first movie, To All the Boys I've Loved Before, has Instagram, Twitter, and Snapchat blowing up about the two main characters, Lara Jean Covey and Peter Kavinsky, and the unique tale of their relationship.  To All the Boys I've Loved Before has been compared to another Netflix original movie that came out in early May, The Kissing Booth. After watching these movies, every girl dreams about their own Peter Kavinsky or Noah Flynn. Everyone wants a best friend like Lee Flynn and Chris.
Naturally, with two such favored films dropping so close together, the question arises: To All the Boys I've Loved Before or The Kissing Booth? It's hard to choose, but now it's time to analyze each movie and closely compare them.
Before starting, here is a small summary of each movie.
When Elle's first kiss with her best friend's brother leads to a secret romance, she begins to question whether it is worth the risk when she knows it could potentially ruin her relationship with her best friend. Ultimately, it seems that her sheer willpower is no match for fate, and Elle falls right in. Hiding the relationship from everyone becomes tough but worth the added stress … until one day her secret is revealed. Elle's life becomes a mess of emotions, and the price of her choice has to be paid in the movie The Kissing Booth.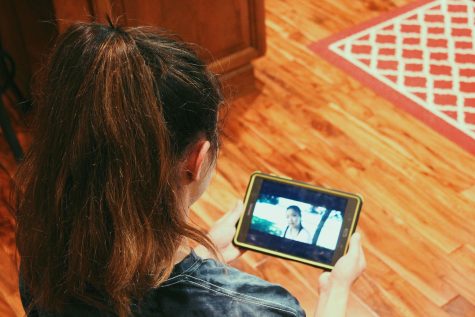 In To All the Boys I've Loved Before, Lara Jean's secret, unsent love letters accidentally get released and are delivered to those to whom they were written. One of them is her sister's boyfriend, which — of course — is a big no-no. To make him think that she doesn't love him anymore, Lara Jean finds her way into a fake relationship with the most popular boy in school. Starting out as a faux couple means Lara Jean and Peter should have never fallen in love … but somehow it starts to happen. The only question is whether or not they will let what they have slip away because they are too afraid to admit it.
Now, the analysis.
The Kissing Booth has a very rushed relationship between Noah and Elle. They just jump right into being more than friends, without really thinking of the consequences. The worst part is the amount of damage it does to Elle's friendship with Lee. Elle knows what will happen if she forms a relationship with his brother, yet she still can't help herself. I understand that it is part of the story, and you should always have the right to do what you want to do. However, the secret relationship feels too fast. Elle and Noah never really talk about the change in their status, either. On the other hand, though, most of the scenes are fun to watch and make the movie more enjoyable — especially any between Elle and Lee. Ultimately, in The Kissing Booth, I wish they would have done a better job making Noah and Elle's relationship more realistic and also include more "best friend" scenes of Elle and Lee.
To All the Boys I've Loved Before, in my opinion, has a better storyline. The relationship isn't rushed at all, and you can see actual development of the characters' feelings as the story progresses. Friendships are not ruined by a sudden change in emotions but lost just from falling-outs that every teenager can relate to. I read the book before watching the movie, and it is obvious that they have not included some of the characters, backstories, and scenes included in the book. That is disappointing and makes certain parts hard to understand. More explanations and anecdotes about Lara Jean's childhood friends are included in the original story, and the relationship between Peter and Lara Jean isn't shown in as much detail.  There is definitely more of the heart-to-heart conversations we all loved that ended up being left out of the movie because of length. Had all those moments been included, the movie definitely would have been longer than just an hour and a half.
Another important part of movies is not only the relationship but the friendships as well. If it doesn't have a witty best friend who forces the main character to go to some party on a Friday night, what kind of teen romance movie are you watching?
To start, the friendship between Lee and Elle is hard to find in teen romance movies but is amazing all the same! I love how they've been friends since they were born and how they are always there for one another. What is even better is that they didn't end up falling in love with each other like most girl-boy movie friends do. Every time there is a scene with the two of them, you will either laugh or wish you were there. Lee and Elle's relationship is hands down the best relationship in the whole movie.
Lara Jean, on the other hand, could use some work. She and her best friend Chris are never really together.  Chris just pops up in random scenes and then doesn't come back for a while. Then, there is Josh. Lara Jean has been friends with him since a young age, but once her sister breaks up with him, all that friendship they had is gone. It's understandable because Josh is her sister's ex-boyfriend, but it still was disappointing. I will say, though, that the best relationship I saw was not with Peter but with her two sisters, Margot and Kitty. It's perfect how close they are to one another and how they help each other out. Even when Margot goes off to college, both she and Kitty help Lara Jean out with her problems. It's the sisterly bond that makes the movie even more enjoyable than it already was. 
I went around and asked some people what they thought of the movies and here are their responses:
"I thought The Kissing Booth was a cute movie, but I definitely think it could have been executed better. There could have definitely been a more intense plot line and the characters could have more creative personalities. It was enjoyable, but it was a little too predictable for me." -Julia M.
"In The Kissing Booth, I thought it was really cute how Noah would act towards Elle. In To All The Boys I've Loved Before, I really like how different it was from other teenage movies. It related more than The Kissing Booth."  -Ashley D.
"To All the Boys I've Loved Before captures the essence of teen romance, along with the comedic elements that come with it. While there isn't much of a surprise element (face it, we all knew that Lara Jean and Peter would end up together), the movie makes up for it with charming characters and a light, heartfelt plot line. Also, Hollywood isn't quite known for Asian representation, so it's exciting to see someone of Asian heritage on the lead role!"  -Eshani C.
'The Kissing Booth is a good movie. The connection and tension between Noah and Elle are quite visible and the scenes are well thought out (besides, of course, the whole fake dating thing). The romance it showed is more of a realistic view of teen relationships. However, I think it has a cliché storyline. You could always tell what was going to happen next. To All the Boys I've Loved Before was, in my opinion, amazing all around. The plot was pretty original, despite being apart of other countless movies about high school."  -anonymous
After reviewing the movies, taking each one apart piece by piece, and even hearing what others have to say, it is — for me at least — still hard to choose a favorite. Each one has qualities that make it better than the other, and both share positive qualities. But, in the end, it's time to choose: To All the Boys I've Loved Before or The Kissing Booth?
Loading ...
About the Contributor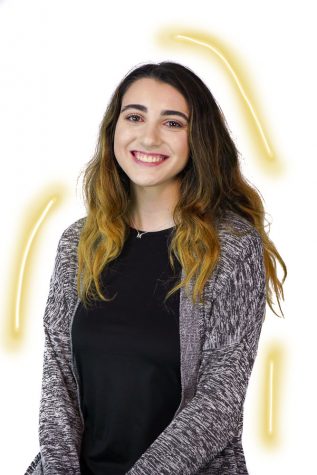 Melina Tripoli, Staff Writer
Melina is a senior at NASH and is a majorette for the North Allegheny marching band. In her free time she loves to read, write, draw, and watch way too...