The Spelling Bee Comes to NASH
Fall Play rehearsals are underway, with a unique twist for this year's actors
Hang on for a minute...we're trying to find some more stories you might like.
This year's NASH play is finally in full swing, with one big change: the fall play is actually a musical.
The 25th Annual Putnam County Spelling Bee is a musical comedy detailing the lives of six young competitors — and a few audience members — as they attempt to win their local spelling bee. Joined by a host, a word pronouncer, and a comfort counselor, the mishmash cast of characters gives the show plenty of laughs while touching on the messier aspects of life: family, religion, and even puberty.  Heartfelt and funny, Spelling Bee brings the audience back to the worst time of their lives — middle school — in a genuine and entertaining way.  It's a celebration of the nerd in us all.
"I chose Spelling Bee because it is one of the most poignant, well-written comedic pieces in years," said Mr. Truesdell, the show's director.  "It's hilarious, and yet it actually has a very powerful message about acceptance and self-worth. I think it's just a great show."
Spelling Bee is atypical for a theatrical production, in that audience participation is crucial to the show.  Four volunteers are picked to compete alongside the cast; consequently, every night sees a different performance.  The script reads like a choose-your-own-adventure book, with different options for different outcomes, so the cast has to stay on their toes. 
"Part of me is pretty scared about having audience volunteers," said Bella Tumolo, who plays Rona Lisa Peretti, the spelling bee's over-attached host.  "You never know how the person will react.  I'm mostly excited, though.  It's such a funny show and having direct audience interaction makes it feel more real to everyone watching," .
Since the announcement of the cast last school year, members have been hard at work.  Character development and other preparatory actions took place over the summer, and now, with rehearsals five times a week, the cast has been working meticulously the ensure everything runs smoothly.
"It's going really well," said Robby Yoho, who plays a home-schooled competitor with wandering attention. "Spelling Bee is a show that is so dependent on its characters, and every person in the cast really commits to fleshing them out.  Acting like a group of little kids brings up so many opportunities to just go full-out weird and find some insanely funny moments.  I'm so excited to put it out there," 
For Skylar Davidson, who plays a bored parochial school genius, the show's uniqueness is its best selling point.
"Spelling Bee is unlike anything NASH has ever produced before," Davidson said.  "Between the hilarity of the script and of the actors themselves, audiences are going to be in for a treat." 
The 25th Annual Putnam County Spelling Bee runs Nov. 8, 10, 15-17 at 7:30.  Beginning today, tickets go on sale here.
About the Writer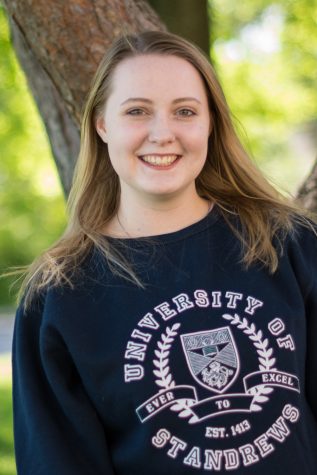 Alex Flagg, Co-Editor-in-Chief
Alex Flagg is a senior this year.  She loves reading, writing, and coffee, and she hates math, parking, and getting up early.  Outside of class, Alex...