Connect Up!
The NA Alumni Network offers as much to current students as it does to grads
Hang on for a minute...we're trying to find some more stories you might like.
Five months. That's about how long we have until graduation. While the tiring and persistent nature of high school wears us thin, it remains a bittersweet time as we think about how much we'll leave behind. As we embark on our various journeys, it becomes important to remember where we came from.
This is where the NA Alumni network comes in. Beginning this year, the program, directed by Abigayle Tobia, allows North Allegheny alumni and graduating students to connect on careers and common interests.
"
It's a place where reunions can be planned, and groups can connect based on school clubs and organizations."
— Abigayle Tobia, NA Foundation Executive Director
First and foremost, it functions as a way for alumni to connect with their past peers, teammates, and friends.
"It's a place where reunions can be planned, and groups can connect based on school clubs and organizations," said Ms. Tobia. Past students have the opportunity to build up own network around their personal interests.
But the Network doesn't only benefit alumni. In fact, current students, especially juniors and seniors, can take advantage of the many opportunities that having a large alumni body offers. For one, students can use the Network to connect with those in desired careers. If you want to be a lawyer, doctor, or even a meteorologist, the Alumni Network allows you to explore that particular field through someone who knows North Allegheny intimately.
Additionally, the Network is expanding their features to include a mentoring program, in which students can explore their desired career through hands-on, tangible work. With these types of opportunities, students can gain a better understanding of their future university or, even, what career they would like to pursue.
"The capabilities are very exciting, as it is a unique platform that will be a huge benefit to current students as well as alumni," said Emily Schaffer, NA Public Relations and Communications Specialist. "It is a great opportunity to expand our outreach to people across the world."
With the immense class sizes and richness of talent among North Allegheny graduates, the Alumni Network offers an important opportunity to connect students in a meaningful, often necessary way.
About the Writer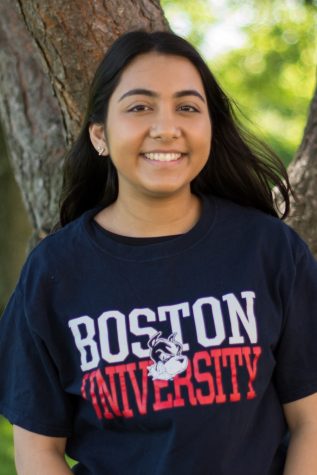 Nisha Rao, News Editor
Nisha Rao is a senior and longtime student at North Allegheny, where she is involved in Key Club, Speech and Debate, and Student Council. In the future,...