Voices of Experience
On Monday, the 2019 Distinguished Alumni will visit NASH to lead focus groups for students
Hang on for a minute...we're trying to find some more stories you might like.
For most seniors, the end of college applications and the slow lull of second semester allow us to explore our options. Most notably, we're looking at options in careers. From lawyers to journalists to scientists, the world is saturated with careers and can, frankly, be confusing. Apart from those job-search quizzes that we had to take in middle school, how are we supposed to get information about what suits us best?
Well, NASH has made it easy.
On Monday, January 28th, students will have the opportunity to speak to NA Alumni in careers that range from medicine to business to law. Students must sign up on Naviance. Click on "College Home", then "College Visits", where students will be able to choose individuals they want to listen to based on interest.
"The value that the alumni bring is that they're local." NASH Principal Dr. Kreider said. "They've grown up in the same area, they've graduated from the North Allegheny school district, and they've moved on."
By meeting the alumni, students will not only get the opportunity to explore their desired career cluster but also understand the steps they need to take to achieve in that field. What can they do while they're still in high school? How can they take advantage of their collegiate experience? The alumni offer their valuable advice and allow future NA graduates the opportunity to learn from them.
"A lot of students know people in their field," Kreider added. "They may know a doctor or a lawyer, but they have never had the opportunity to talk about that experience."
By meeting with these individuals of considerable status in their field, you, as a NASH student, can ask those tough questions about the daily life of a lawyer, doctor, or entrepreneur.
Even though many students have already made up their minds about their future, it's important to understand that nothing remains fixed. You could go into college wanting to become a doctor but end up with a communications or journalism degree because your interests changed. Because of that possibility, it's important for students to learn about other careers before leaving high school in order to gain a better understanding of their future.
Here's the Monday lineup of alumni visits:
Law with Senior Vice Chancellor and Chief Legal Officer Jerry Richey, LD: Period 8/9 in the Library
Art with Writer and Filmmaker Jeff Sewald: Period 8/9 in the Place
Community Service with Journalist Larry Richert: Period 10 in the Library
Community Service with Executive Director of the Gable Foundation Gregg Behr: Period 11 in the Library
Government with Founder/Director of Sustainable Obtainable Solutions Gloria Flora: Period 10 in the MPR
Science with Assistant Professor of Biology at Loyola University Timothy Hoellein, PhD: Period 10 in the Place
Medicine with Co-Founder, President, and Chief Scientific Officer of AdvaGenix and Professor of Genetics Williams Kearns, PhD: Period 11 in the MPR
40 and Under with Founder and Client Services Director of Top Hat Ben Butler: Period 11 in the MPR
About the Writers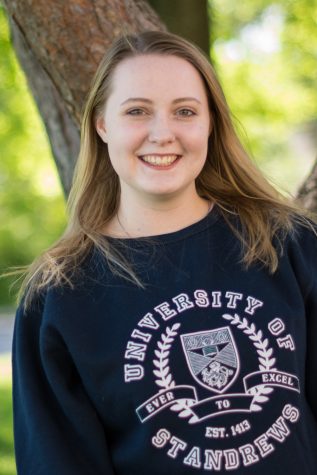 Alex Flagg, Co-Editor-in-Chief
Alex Flagg is a senior this year.  She loves reading, writing, and coffee, and she hates math, parking, and getting up early.  Outside of class, Alex...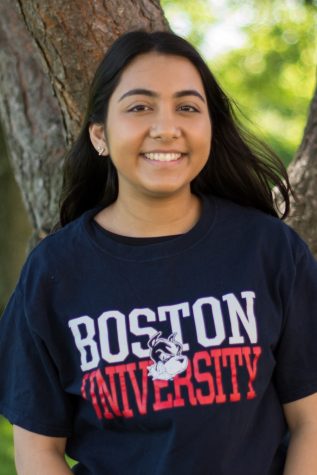 Nisha Rao, News Editor
Nisha Rao is a senior and longtime student at North Allegheny, where she is involved in Key Club, Speech and Debate, and Student Council. In the future,...