From Stage to Paper
It's difficult to overstate how much you will enjoy this book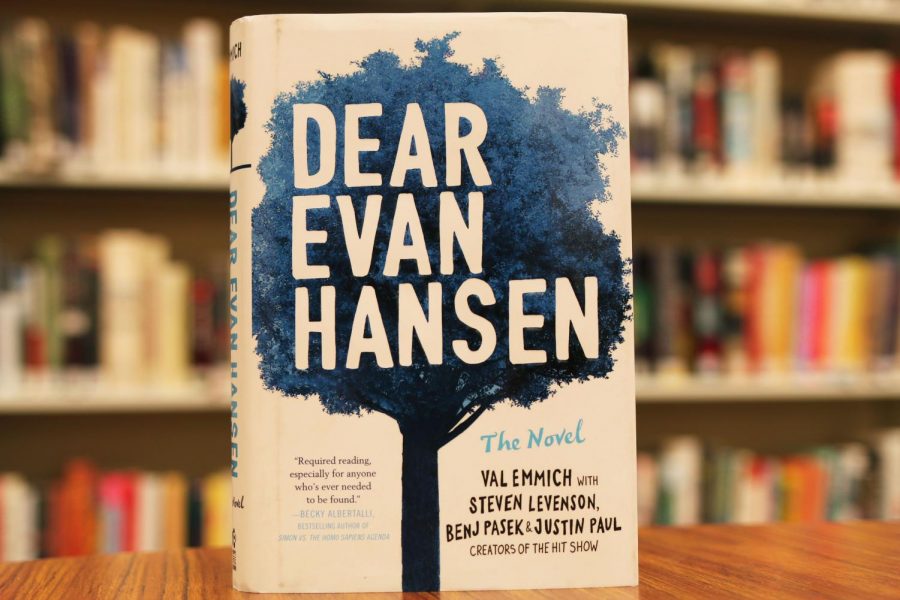 Today is going to be a good day and here's why — we are talking about the book that hasn't disappeared from people's minds.
*Spoiler alert*
Dear Evan Hansen by Val Emmich is also written by Steven Levenson, Benj Pasek, and Justin Paul, the creators of the musical of the same name. The novel is based on the characters, story, and music from the Broadway sensation.
The story is written from the perspective of Evan Hansen, a lonely boy who feels he has disappeared from everyone's mind. On the first day of senior year, he comes to school with a broken arm and a Sharpie for people to sign it. When he runs into Connor Murphy, a troubled kid, Evan ends up making things worse. After three days of Connor not showing up to school, Evan's life gets turned upside down.
He finds out that Connor committed suicide and left a note to him. The letter ends up being the very one Evan wrote to himself for his therapy session that day. Instead of telling the truth, he lies and goes along with the story. Through this misunderstanding, Evan has the opportunity to finally belong, but with one catch. If what he has done gets out, he will not only ruin his life but hurt the lives of the many he has affected with it.
So, out of the kindness of his heart, he makes up stories and emails about his friendship with Connor. He tells these stories to the family to help them get through grief. He also tells these stories to his classmates and ends up not feeling so invisible anymore.
"
And in the end, the writers tell us in such a powerful way that we are never alone."
When the death of Connor Murphy begins to fade, Evan decides to make The Connor Project. He wants to help people not feel forgotten or alone and have them know that they matter just like Connor. The project goes viral and turns into more than Evan expected. He is still keeping up the lie until it turns into a mess that he can no longer handle.
With Evan trying to deal with his anxiety along with the ups and downs of high school this book felt more relatable than anything I've read before. It's nothing like the rom-coms you watch with the happy endings anyone can predict, especially with the open talks about such important topics of today's teenage society. Nothing felt fake, it always felt very real and honest. 
Something that I really loved about the book was the fact that it was written like we were Evan. We read every thought he had and every emotion he was feeling instead of just getting descriptions and dialogue. Not many books are like that, but getting to know Evan's thoughts brings us closer to him and everything he goes through.
As well as writing the book as if we were Evan, the writers also added the perspective of Connor Murphy. Connor dies early on in the book, but spread throughout the book we get chapters from Connor's perspective. They are set up the same way as Evan, as in we get to read everything that is going on in his mind, but his point of view is from the outside. They are from when he is dead and watching over everyone from his life. I have only read a very few books that have a dead character narrating everything he sees and find it so interesting when an author does it. You finally get a sense of what Connor was feeling and thinking while everything was going on because in the musical they never have Connor come on like that.
In my probably somewhat biased opinion, Dear Evan Hansen is a book worth reading whether or not you have listened to the musical. With every email and speech you read, you feel more connected to the characters. And in the end, the writers tell us in such a powerful way that we are never alone. Words honestly fail on how much I love the story they tell, so just pick up Dear Evan Hansen and find out for yourself.
About the Writer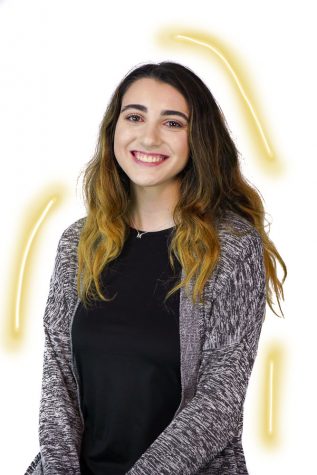 Melina Tripoli, Staff Writer
Melina is a senior at NASH and is a majorette for the North Allegheny marching band. In her free time she loves to read, write, draw, and watch way too...