Keeping the Streak Alive
NA JCL makes it 22 state titles in a row

Attention all enthusiasts of Greek and Roman culture! Earlier this month, the NA Junior Classical League, under the leadership of Magistra Ramsey, celebrated their 22nd consecutive championship at the state tournament in State College.  
JCL brings together students who are deeply interested in and have an appreciation for the language, literature, and culture of ancient Greece and Rome. Each spring, teams from across the state are able to compete for a weekend with the hope of being deemed champions. Last weekend, the North Allegheny JCL team knew they had a busy schedule ahead of them, with barely any time to sleep in between all of the activities that the team had to partake in.  The team was scheduled to compete in activities ranging from volleyball and other sports to academic tests and quiz bowls.
"[The conventions are] short weekends that are jammed packed," explained Magistra Ramsey. "Students get to participates in volleyball, tennis, and tons of spirit competitions Friday night when they get there, along with a quiz bowl qualifier. The next morning, they get up early and take tests on Saturday morning, followed by a track meet in the afternoon. They end the day with a parade and banquet where togas are required."
This year, the highly-anticipated weekend went well, and North Allegheny yet again took home the title of Division 1 Champions.
"I feel like the kids get to learn a lot about what this program is about, and they get to meet people who like similar things," Ramsey said. 
Students not only got to build relationships with their fellow teammates but with a variety of other kids from all different backgrounds across the country.
"I love pulling on my stola and bidding on my friends at Saturnalia — the Roman equivalent of Christmas — playing funny games, participating in and watching skits, and everything else we do," said Elizabeth Belden, a member of JCL. ""Most of all, I love that I can come to JCL and be myself."
Every convention holds many memories and experiences that the team certainly cherishes.
"Getting to go to the Convention is one of my favorite parts of JCL," Belden added. "It is a huge weekend long party that I always look forward to as one of the highlights of my spring."
With the team's big win, the pressure is on yet again for next year.  Any interested student enrolled in a Latin class may join JCL, which will continue to hold monthly meetings after school at NAI next year. 
About the Contributor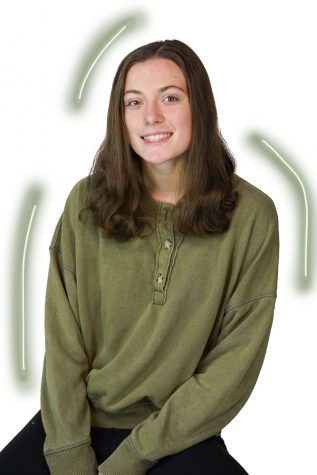 Megan Wilson, Staff Writer
Megan Wilson is a senior at NASH who is a part of the school orchestra and captain for the NAGU frisbee team. In her free time, she loves to hang out with...