Just a Minute
The recent passing of US Representative Elijah Cummings should remind us of the importance of the legacy we'll leave.
On the 17th of October, America lost a political powerhouse and a champion of civil rights, Representative Elijah Cummings.
Cummings had humble beginnings. His parents were both sharecroppers, and in grade school, his counselor tried to convince him that he would never become a lawyer, based on the impression that he did not speak well enough.
Well, Cummings proved his counselor wrong, and it wasn't the last time he would defy expectations.  He not only graduated law school but would go on to hold an impressive and crucial seat in American politics and law.  At his funeral, two Fridays ago, approximately 4,000 mourners, including two former U.S. Presidents, attended in honor of his legacy.
Cummings started his legal career in the Maryland House of Delegates, and he quickly rose through the political ranks, eventually winning a Congressional seat in 1996 that he held until his death last month. Throughout his tenure in the House of Representatives, Cummings worked on both the House Benghazi Committee and the House of Oversight and Reform Committee, in addition to the Congressional Progressive Caucus and the Congressional Black Caucus.
"
There are 1,440 minutes in a day and 525,600 in a year. It seems like so many, but the more we think of those minutes as disposable, the more we lose sight of our eternity.
In his first speech to Congress in 1996, Cummings read the poem "Just a Minute," by Dr. Benjamin Mays.
I only have a minute.
Sixty seconds in it.
Forced upon me, I did not choose it,
But I know that I must use it.
Give account if I abuse it.
Suffer, if I lose it.
Only a tiny little minute,
But eternity is in it.
The poet Mays was in his own right an extraordinary Civil Rights leader.   Earning a Ph.D. from the University of Chicago, he became the president of historically black Morehouse College, as well as leading Shiloh Baptist Church. In later years, he won the honor of being named Dean of the School of Religion at another historically black institution, Howard University. Mays' natural leadership skills and moral convictions affected a nation of conscientious people, not least of whom was Dr. Martin Luther King, Jr.
Before the recent passing of Cummings, Dr. Mays' legacy appeared to be fading. But as the nation recalls the late Representative's admirable career and famous first speech before Congress in 1996, the Mays poem is helping to restore a fuller picture of the Civil Rights Movement.
"Just a Minute" beautifully represents how precious our time is. The poem acknowledges that we do not choose to live in the time in which we find ourselves, but it also implores us to make our lives of utmost importance and value. By "Suffer, if I lose it," Mays means that we fail ourselves when we do not make the most of our opportunities. 
All too often, we discredit the minutes our lives as meaningless increments of our usually long time on Earth. Minutes are fleeting and so easily forgettable, but Mays shows us that to even miss a minute is to squander an important part of our lives.
There are 1,440 minutes in a day and 525,600 in a year. It seems like so many, but the more we think of those minutes as disposable, the more we lose sight of our eternity. 
But Cummings and May and countless others who fought every minute of their lives for justice never lost sight.  And for that, we can be eternally grateful.
In his passing, Elijah Cummings reminds us that we cannot waste any seconds. We are made to be brilliant and with that, it takes time, all the minutes we can get.
View Comments (2)
About the Writer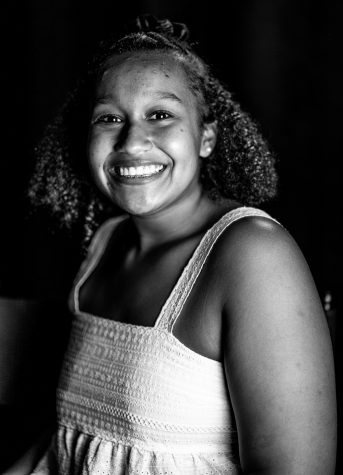 Jordan Atkins
Jordan Atkins is a senior at NASH. She shows her Tiger pride every year on the school's varsity swimming and diving team. When not in the water, you can find Jordan teaching at Gymkhana Gymnastics or helping lead her church's elementary and middle school level youth programs. Politics are her thing, and she is very passionate about them. One day she will travel the world, but until then, you can catch...