Like It or Not
Will removing visible likes on Instagram improve users' mental health or merely be an annoyance for accounts?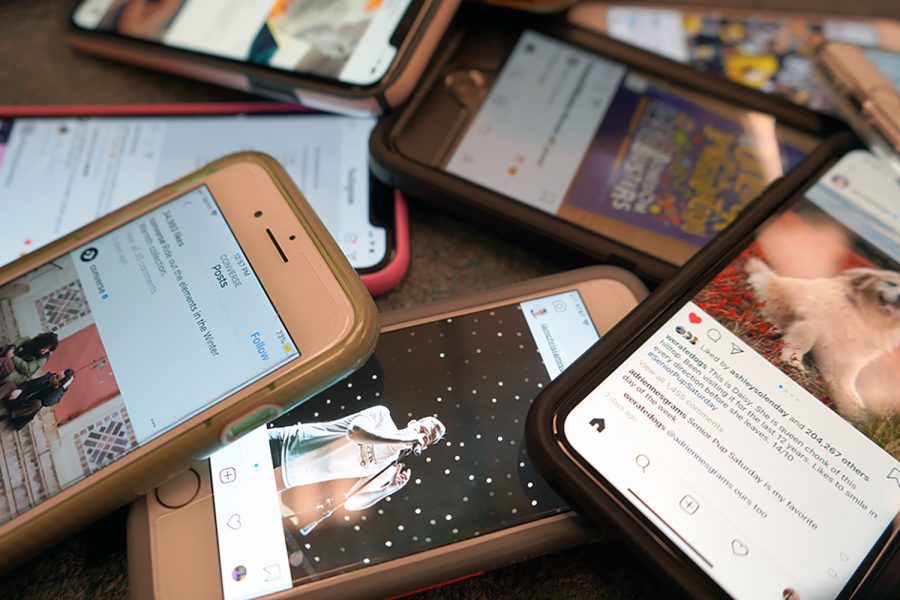 The desire to be liked by others is practically encoded into our DNA, and social media platforms like Instagram have made a fortune by exploiting it.
When one views a post on Instagram, for instance, one of the first things that draw the eye is the number of likes the post has achieved. Likes play a prominent role in the app, to the extent that some users delete posts if they don't receive what they regard as a sufficient number of likes.
"Getting likes makes you feel important," said senior Antonio Thedy, an avid Instagram user.
However, all of this may soon change, as Instagram is considering making the public display of likes disappear altogether. While the owner of the post is permitted to see both the likes and who liked the post, it will be unviewable to other users.
In November, Instagram announced that the platform will be testing out removing the 'like' feature globally. The removal of likes has already been tested in Australia, Brazil, and Canada, and the company has recently stated that eventually, likes will disappear for some accounts in the U.S.
"
While the feedback from early testing has been positive, this is a fundamental change to Instagram, and so we're continuing our test to learn more from our global community"
— Instagram Spokesperson
It has long been known that social media users experience a potentially addictive dopamine rush, not unlike the effects of alcohol or tobacco, when they receive likes
However, the main motive behind the testing appears to be reducing competitiveness surrounding how many likes one gets. Many claim that social media already prompts stress caused by the desire to achieve the "perfect digital life" and that likes only add to that pressure.
Adam Mosseri, the current head of Instagram, stated, "The idea is to depressurize Instagram make it less of a competition."
For some users, the policy will be a change for the better. The stress of social media is often attributed to others being able to view how many likes, followers, and comments another user receives in comparison to themselves.
"I understand how it would help the mental health of others," junior Anna Mott said. "Today, everyone is so stressed out on the number of likes, so it could definitely help relieve the pressure."
Yet some users feel the change is not needed.
"It is a negative thing because it essentially defeats the whole purpose of the app itself," junior Sandy Cho said. "I think it should be optional, where users can determine whether their likes show or not."
Junior Daniel Shin sees the benefits that the policy could entail, although it may not make much of a difference for him in particular.
"I feel that it will have benefits for a large part of users, but personally the change won't really affect me," said Shin.
Loading ...
Supritha Challa, a junior, sees both sides.
"It's slightly annoying, but then again, it provides privacy for users," she said.
So far, the company has received mostly positive reactions from the public. An Instagram spokesperson commented, "While the feedback from early testing has been positive, this is a fundamental change to Instagram, and so we're continuing our test to learn more from our global community."
Despite both the backlash and the praise, the matter is not yet set in stone. Currently, the policy remains only a test, used for gathering more information on how likes affect users. Where Instagram decides to go from there is still anyone's guess.
About the Writer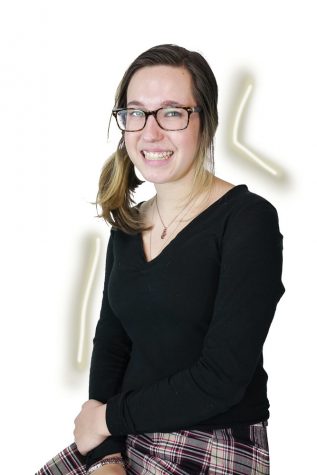 Alyssa Bruce, Staff Writer
Alyssa Bruce is currently in her junior year of high school, and is excited to write for her third year on the school's newspaper. She participates in...