A Review of "To All the Boys: P.S. I Still Love You"
As a sequel to one of Netflix's biggest original movies, this one had a lot to live up to.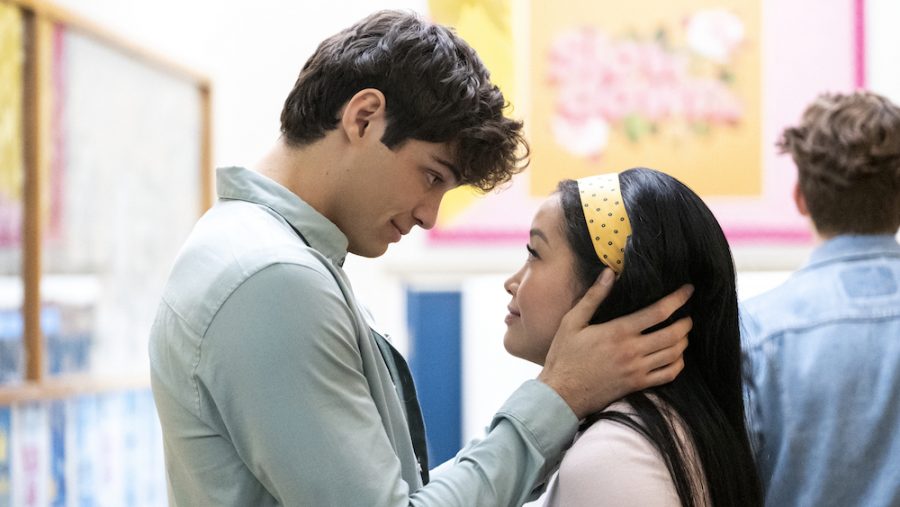 The movie sequel we've all been waiting for has finally arrived after a year and a half. To All the Boys: P.S. I Still Love You was finally released on Wednesday, February 12. It is the sequel to the beloved rom-com To All the Boys I've Loved Before which came out in August of 2018.
This movie starts off a little after Lara Jean Covey and Peter Kavinsky finally tell each other how they truly feel and start dating. We follow Lara Jean as she figures out how a real girlfriend should act. There are many ups and downs throughout the new relationship, especially when we meet the boy that her final love letter was addressed to. That's right, John Ambrose McClaren shows up and the two friends pick up where they left off years ago. 
The movie is filled with laughter, romance, and drama.
Like many other people, I have been waiting very patiently for this movie to come out. I watched and rewatched the first movie constantly, and checked if any new trailers or clips have been released. I had very high expectations for this movie, and I feel we all did. The first movie was amazing and followed the book pretty closely, so we all expected this one to be even better. 
I think To All the Boys: P.S. I Still Love You was a really good movie. Did it reach or exceed my expectations? Sadly no, but I still enjoyed how it turned out. 
While watching the movie, I noticed some differences in the way the movie was shot compared to the first movie. The color scheme/tones in the scenes seemed different, there were different angles used, and new transitions, just to name a few. 
While watching Dylan is in Trouble's YouTube commentary about the movie, I learned that the movies had two different directors. In the first movie, Susan Johnson was the director, but for the second movie, Michael Fimognari took over. As I said, the sequel had a different look and feel, and after finding this out I know why. 
As a person who read the books, it was sad to see them leave out some of the best scenes in the book. Part of this was because they already addressed it in the first movie and wanted to move on, but for the most part, I don't fully understand why they left it out or changed what happened in the book. For example, in the book, while everyone is at the treehouse, they play a huge game of tag called "assassins." It is during this game that everyone reunites for the first time since everyone drifting apart. Throughout the game, a lot of drama unfolds and readers get to see Lara Jean and John Ambrose McClaren interact with one another since they had only been pen-pals up to this point in the book.
On the other hand, some of the changes I did enjoy. The movie starts out with us going on Lara Jean and Peter's first date. In the book, they get fried chicken and watch a movie. In the movie, they go on a whole adventure to a fancy restaurant and then a lantern festival, which honestly I liked a lot more. I also liked how we got to see more of John Ambrose. Even though in the book they were just pen-pals, I liked actually seeing him and watching him interact with Lara Jean. I feel if we just saw them exchange letters the whole time the movie would've been boring in the end. That is also why I think they changed his character a little from the book, and it was definitely the right move for a movie adaptation.
But, another thing that really bothered me in this movie was that we barely saw Peter. This movie is mainly focused on John Ambrose and Lara Jean. I understand that they wanted to show us who John Ambrose is, but we barely see Peter and Lara Jean navigate through their relationship. Also, anytime we do see them on screen it seems like they are always fighting. Now I'm going to be annoying and mention the book again, but in the book, we see Peter and Lara Jean on dates and actually being together and figuring out their relationship. Yes, there are fights between them in the book, but we still see them together and happy. Since we don't see Peter that much in the movie, is it really fair for us to choose between the two boys when we only see the bad of Peter and the good of John. 
Overall, I really did like the movie. Would I say it was better than the first one, no. Would I say it met my expectations, sadly no. Maybe I was expecting too much and set unrealistic standards. But all in all, the movie felt like it belonged in the series and was a great rom-com. Now the most important question is, are you team Peter Kavinsky or team John Ambrose?
About the Writer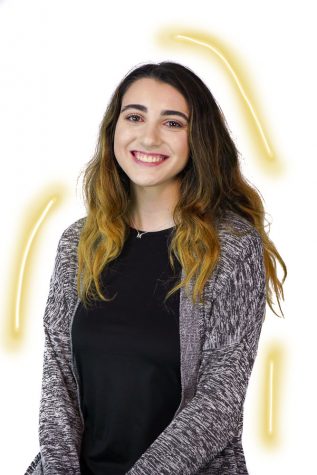 Melina Tripoli, Staff Writer
Melina is a senior at NASH and is a majorette for the North Allegheny marching band. In her free time she loves to read, write, draw, and watch way too...