Stringing (Virtually) Together
The Orchestra class at NASH didn't miss a beat as lessons moved online.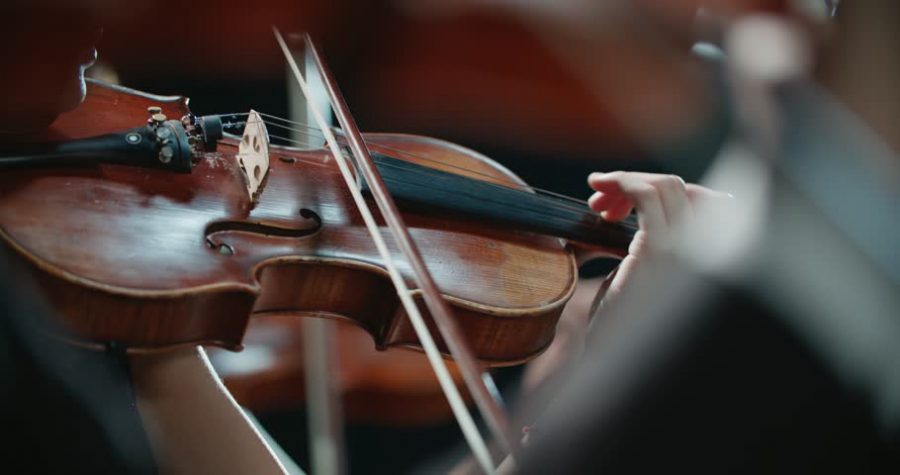 As the school year comes to an end, we start to look back on this weird year. For most, it was a sad ending to what should have been the best year of high school. Seniors experienced their last day of school without even knowing it would be the last day of school. Among the numerous cancellations was the orchestra's last concert. 
Classes such as orchestra are better done in person, where you can practice as a group and learn from listening to each other play. Due to our circumstances, we do not have the luxury of being together every single day so teachers have to think of different ways to be able to keep students engaged.
"My students have done a variety of assignments since we've moved online," Ms. Lavelle said. "I've enjoyed watching their performances on Flipgrid, but I've also really learned a lot about my students from some of the other projects they've submitted. We've talked about the many ways to grow as a musician, and I've seen them create chamber ensembles, conduct, analyze, teach, and compose. We've also done some live sessions with special guests; this week we are talking with an Irish fiddler and a music therapist."
For Andrew Solman, the move to online orchestra has exceeded expectations.
"Mrs. Lavelle has done a great job introducing her lesson plans to the Blackboard world," he said.
Conor McQuisten agreed.
"I think classes online is fun and interesting," he said. "All of the assignments are entertaining and interesting to do, definitely a lot better than English or math."
The students are not the only ones learning new things during this transition
"Even in normal circumstances, I love learning new things that help me to be a better teacher," Lavelle added. "Teaching online has pushed me to find new ways to teach and connect with my students. I've enjoyed connecting and sharing ideas with colleagues as well. SmartMusic has become a really valuable resource and I plan to continue using it in the future. I've learned a lot from my students; they did a playlist project that taught me about the music they listen to outside of class, and it's made me think a lot about how and what music we program."
But for Alyssa Johnson, the remote model just can't match the traditional one. 
"Online orchestra is not as fun as playing as a group in school," she said. "Even though it is harder to learn online, Mrs. Lavelle has been great at giving many opportunities to learn new things and making the best out of it. I wish I was playing with everyone in the class, but I am still happy to be able to play my violin even under these circumstances"
Sky Rodgers misses having orchestra in school as well.
"I've been back and forth with my opinions about the online orchestra," she said. "Yes, I do get to play, but not frequently and not with a group and that's the best part. I miss having it at school!".
Raina Dodson's feelings are much the same.
"I like and dislike doing orchestra online," she said. "I think it's nice because we are able to focus on things that we wouldn't have focused on in the classroom, like learning more about composers, and just ways to improve your practicing style. I dislike it because it is not as fun playing by yourself and hard to find time to practice when your parents are constantly on conference calls". 
The final assignment of the year for the group was a video recording Pachelbel's of Canon in D, and the group dressed in concert attire to add to the occasion. 
"Creating a virtual ensemble is an intimidating task, but I wanted to do something special for the seniors," Lavelle said. "I'm thankful for the many people who have agreed to help me put it together."
Jackson Alexander enjoyed the final assignment.
"I think it's nice to do the video," he said. "It's something no other class has done and something that will be unique to the class of 2020. " 
Johnson also shared her thoughts about the performance: " I think the canon performance is a really good idea because we all have a chance to play it one more time together before we graduate. It is one of my favorite songs I've played in high school and I'm happy I got to experience one last time." 
As Lavelle wraps up the unprecedented year, she took a moment to reflect.
"In my first year of teaching, I was using a prep period one day to practice the cello," she said. "I remember stopping for a moment and thinking, this is so much fun; I love that this is my job. My advice to the seniors is to choose a job you will love so you can enjoy the many hours you will spend doing it."
About the Writer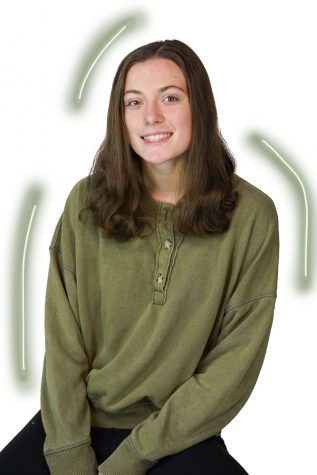 Megan Wilson, Staff Writer
Megan Wilson is a senior at NASH who is a part of the school orchestra and captain for the NAGU frisbee team. In her free time, she loves to hang out with...