Match Point
The top-ranked player in Pennsylvania, former NA student Ava Catanzarite has her sights set on the professional court.
No one can doubt that North Allegheny is packed with excellent student-athletes. Ranked the top school district for sports in Pennsylvania, NA routinely nurtures young athletes who bring forth state championships in their high school year. But only a select few, however, take their skills far beyond school, preparing for a career in their chosen sport.
Ava Catanzarite established a name for herself in PIAA sports as early as her freshman year when she started on the NA varsity team . The young tennis pro, who is now a senior training in Florida, is ranked number one in Pennsylvania and thirteenth in the nation.
Beginning her tennis journey at a very young age, Ava discovered her true love for the sport.
"I was five years old when I started playing tennis," she said in a recent interview. "My parents signed me up for classes at Pennsylvania Tennis Academy by Bradford Woods. The first time I ever hit a tennis ball, I knew the sport was meant for me. After the class was over, I went home and hit against my garage door till sundown. This became a recurrence after every session."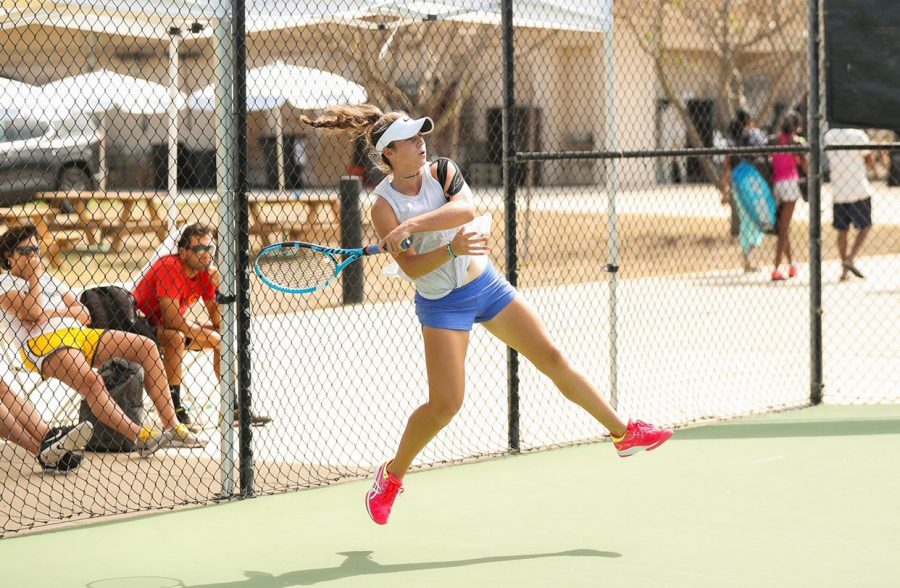 Even before her middle school years, tennis became more than an after-school activity for Catanzarite — it was an ever-present passion that she felt compelled to pursue.
"By the age of eight, I was competing in my first tournaments," she said. "When I first started to get competitive, I lost most of the time. Once I began to win and gain more success, my will to win grew stronger and stronger after each match. I wanted to be the best I could possibly be and compete at the highest level possible."
"
All the students here are treated like pros. After my first day, I knew I needed to be here."
Catanzarite spends hours on the court daily, working to improve her game and her national ranking.
"At age 11, I was training every day for three to four hours during the school year and five hours in the summer," she said. "It was really intense training with kids up to six years older than I was. My game was really progressing and getting a lot better both physically and mentally. When I got older, however, I knew I needed a change when those around me started to graduate."
There comes a time in every ambitious athlete's career when they sense the need to step away from the pack and forge their own path. When Catanzarite realized she needed to elevate her training, she was presented with the opportunity of a lifetime, though it came with a significant change to the routine she'd grown accustomed to.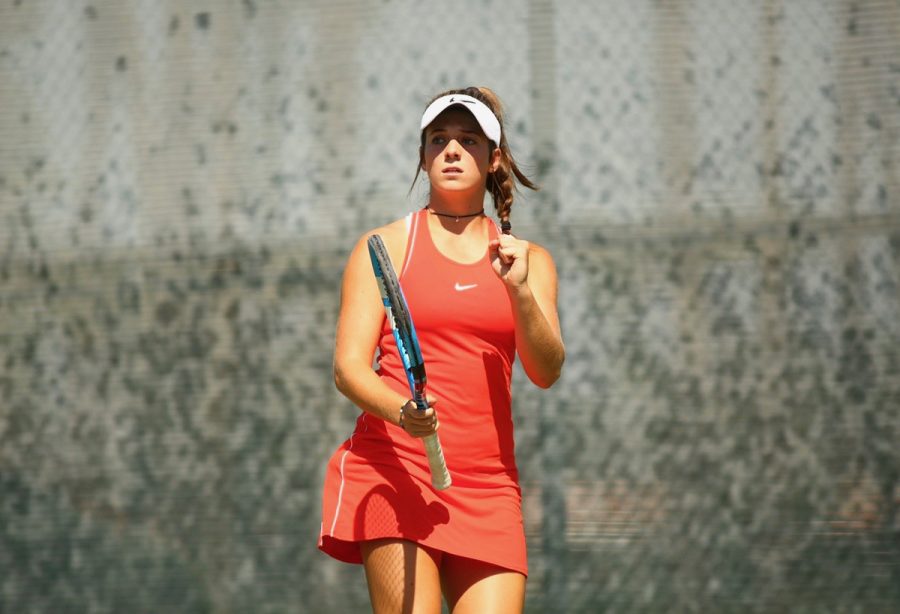 "During my sophomore year, a coach recommended The Gomez Tennis Academy in Florida to me," she said. "I decided to give it a try. The first day I trained was intense. Some of the coaches played professionally and even trained famous tennis players like Monica Seles, Jim Courier, Andre Agassi, Mary Pierce, Anna Kournikova, and more. All the students here are treated like pros. After my first day, I knew I needed to be here."
But leaving NA before graduation was a difficult choice.  Catanzarite faced some tough goodbyes to friends, neighbors, and teachers before heading south to Florida. 
"
Even though I soon will be a Bruin, I will never stop being a Tiger."
Yet in retrospect, she cannot envision her life any other way
"It was the best choice I've ever made," she said.
The Gomez Academy has afforded Catanzarite opportunities that would not be possible had she stayed at North Allegheny and continued to compete on the varsity team.
"It was always a dream of mine to compete worldwide, and with the academy, I finally could," she said. "I have traveled to and won titles in Jamaica, Mexico, the Bahamas, Colombia, Guadeloupe, Martinique, Guatemala, El Salvador, and the Dominican Republic. I was also planning to travel to Europe to play in the Junior Grand Slams, but it was canceled due to the pandemic."
Approaching her junior year, Catanzarite set her sights on playing at a competitive university. After years of dedication to the sport, her dream will finally come true as she begins her senior year..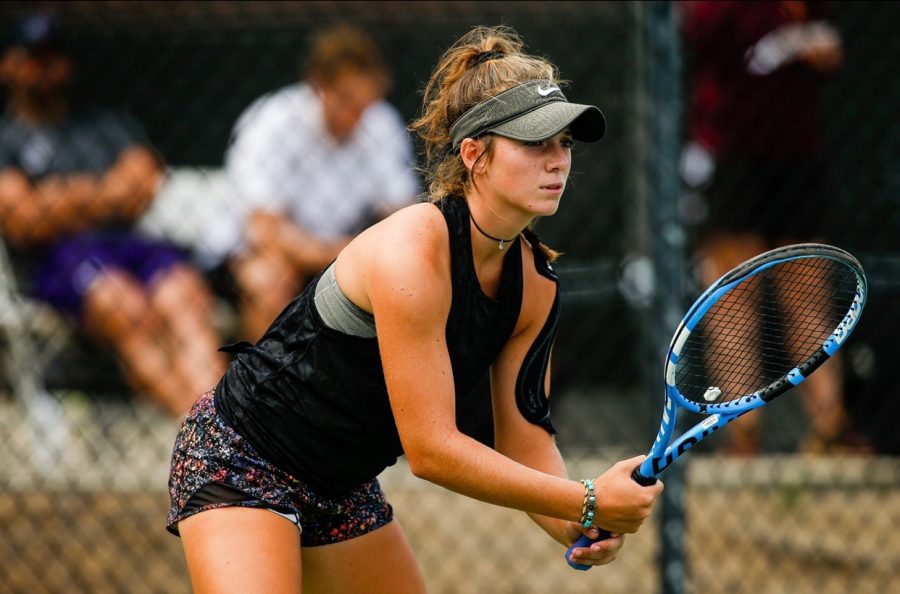 "For tennis, recruitment starts the summer before junior year," she said. "When June 15th came, I was approached by over forty D1 programs in the nation. I visited six schools, including Wake Forest, Notre Dame, Texas A&M, Vanderbilt, University of Georgia, and the University of Florida. The University of California-Los Angeles, however, came in contact with me at the beginning of 2020."
UCLA is one of the top universities for women's tennis, currently ranked third in the nation.
"We scheduled an unofficial visit to campus in March," she said. "Due to the sudden virus, however, we had to cancel the trip.
Nevertheless, Catanzarite forged ahead.
"I began to formulate bonds with the other UCLA girls," she said. "They were all so welcoming and supportive, and I just knew I wanted to be a part of the group. I was in constant contact with the coaches, Stella and Rance, over the phone. I liked their morals and how they ran the program. I could see myself learning and improving a tremendous amount under them. Not to mention, being a part of such an iconic tennis program was something I have worked my whole life for."
From Pittsburgh to Florida and soon to California, Catanzarite's accomplishment are a testament to what's possible with hard work and unflinching dedication.
"Even though I soon will be a Bruin, I will never stop being a Tiger," she said. 
View Comments (2)
About the Writer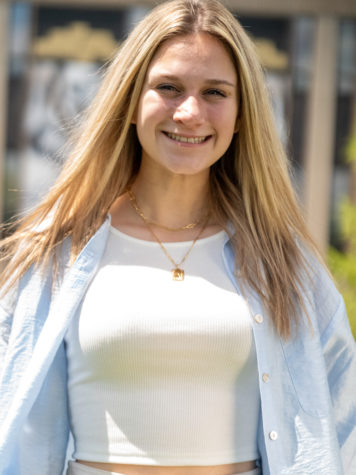 Mia Dudek, Staff Writer
Mia is a senior at NASH. This is her first year writing for the newspaper. When she's not in school, she is most likely playing soccer. She also loves drinking coffee.