College App Chaos
College applications usually come with their fair share of challenges, but this year feels fundamentally different for seniors.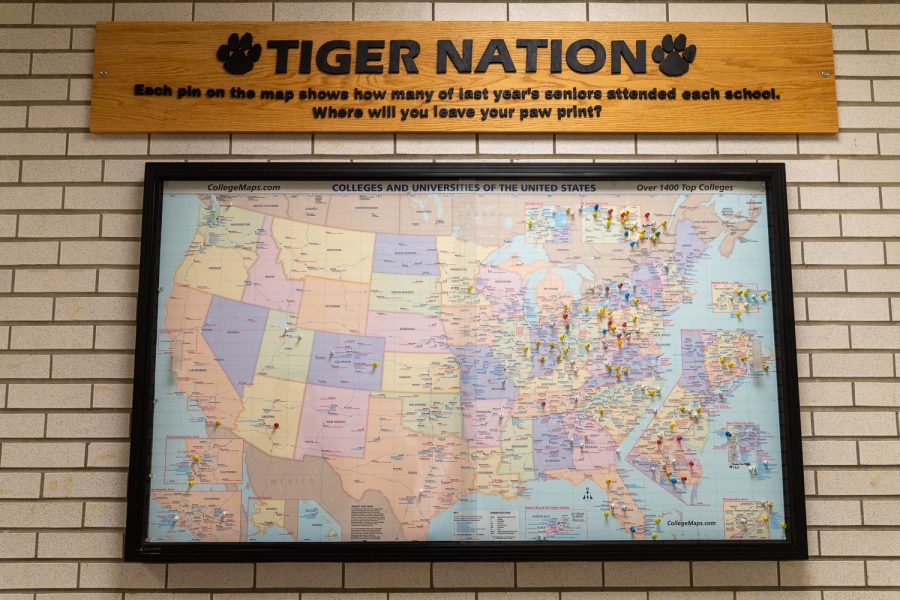 Emma Kim, Staff Writer
September 18, 2020
As a new school year starts, most students are worried about new teachers and grades.  Seniors, on the other hand, have something else at the forefront of their minds. College applications are open. While some seniors are ready to apply, others are not yet done with the process.
Ava Eggert wants to be proactive with her applications.
 "I plan to submit mine by the end of September," she said. "I am doing early action.  I want to get ahead of people and have a better chance."
John Catanzaro is also ready. In fact, he has already submitted several applications.
"I did my Pitt and Penn State apps over the summer because I didn't need my transcript," he said. "I wrote the essays for other colleges, so I wasn't pressuring myself during the school year. My main motivation was to just get some work done before things got busy with school. The longer I wait the busier I'll be with sports, clubs, debate, and school, so I just try to get stuff done as soon as I can."
Besides deciding whether to do early action, early decision, or regular decision, there is a host of other factors for seniors to consider. While trying to do school work and extracurriculars, they have to secure letters of recommendation, complete their applications, and make a final decision on schools.  
"
It is hard to keep up with everything. College applications add stress to an already hectic life."
— Supritha Challa, NASH senior
"It is difficult to juggle school, extracurriculars, and college apps, especially with rigorous classes during senior year," Supritha Challa said. "It is hard to keep up with everything. College applications add stress to an already hectic life."
Despite being committed to Ithaca College for field hockey, Raina Dodson also finds it stressful, but she is ready to apply and finally be able to relax.
"I have not submitted an application yet, but I plan to soon, once I get my recommendation letters sorted out," Dodson said. "The thing that is motivating me is calmness.  There's less stress in knowing that I have been accepted. Since I am already committed athletically, getting in officially will ease my mind."
The ongoing pandemic is another obstacle for seniors when applying.  Due to the numerous repercussions of the spread of COVID-19, more than 900 schools have gone test-optional, which means applicants are no longer required to submit SAT or ACT scores.
While this might be good news for some, Sandy Cho feels there is more pressure now due to the change.
"It is more complicated, and I don't know all the steps I need to take. Since junior year was cut short, we didn't get a lot of information about applying to college," Cho said. "It is hard to know whether to put my SATs in or not. I don't even know if I will be able to take [the test again] because of everything going on." 
For Karl Fuchs, the pandemic also makes the choice harder.
"When you apply normally, you have to decide if you want to spend the amount of money on college, but you might have to take most or all of your classes online," Fuchs explained.  "You have to consider other options that might make more sense financially."
But for Madi Pittman, the plan is proceed through the bustle of application season one careful step at a time.
"I have not submitted applications yet for colleges, but I plan on doing so once I finish my Common App essay," she said. "My plan is to go to Slippery Rock."
About the Writer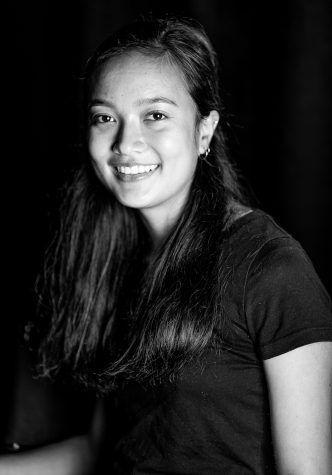 Emma Kim, Staff Writer
Emma Kim is currently a senior at NASH. She enjoys playing field hockey and participating in different clubs. If she is not doing that or homework, she...