Student Job Life during COVID-19
Teenagers' search for school-and-work balance has been thrown off course.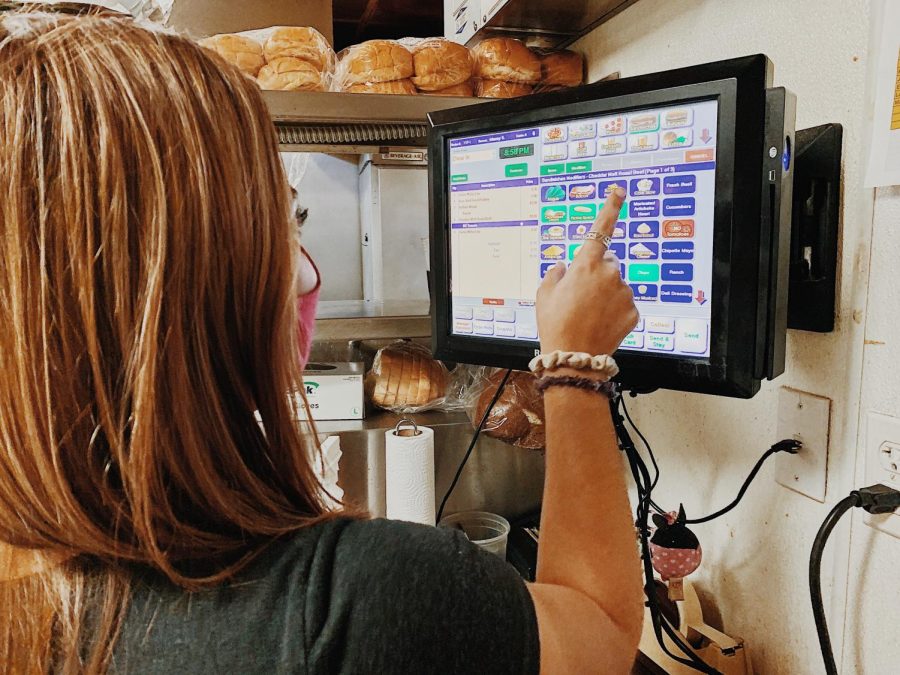 Juggling a part-time job alongside school is hard enough for teenagers as is, but during a global pandemic, students' workplaces have become more hectic than they ever could have imagined. 
For junior Kaitlin Chou, working at the Dots and Doodles Art Studio during the "summer of quarantine" looked much different from the previous summer. 
"Everyone had to wear masks, there were fewer spots open for summer camps and classes, and we sanitized everything a lot more and more often," she said.
The same goes for junior Anthony Puthenpurackal, an employee at McCauley Celin Eyecare.
"We have a very different cleaning protocol now, and the way we process patients is different, as we don't have any walk-ins or unscheduled appointments for anything," Puthenpurackal said. "We try to limit the number of people in the waiting room and in the practice overall."
But for some students, working during the COVID-19 outbreak is the only routine they know.
"I have had this job since July," said Emma Scott, who works at The Milkshake Factory. "Our store has a lot of regulations in place like hourly cleanings and temperature checks for employees. They are very strict about customers wearing masks properly, and we limit the number of people who can enter the store."
Regardless of their workplace, students' experiences on the job continue to present difficulties.
"Our drive-thru speakers and headsets can get difficult sometimes since it's hard to hear what [the customers] are saying with masks on," said Amily Ko, who works at Smoothie King.
For Sydney Butscher, who works as a hostess at Burgatory, it was challenging to re-acclimate once the restaurant reopened in June.
"After being quarantined, it was really strange to be around tons of people in a restaurant," Butscher said. "We have to wipe down things with a Clorox wipe every few hours, and we have to social distance our tables."
Perhaps the only aspect of students' part-time jobs that has not changed is the challenge of finding time for homework.  Typically, teenagers' introduction to the workplace occurs during their high school years, which also happens to be their busiest years academically.  The combination of responsibilities can put a strain on time management.
"Since I do online school it's a bit easier to balance work and school, but from being online for school to 7:23-2:15 to working 4:00-10:00 it gets really tiring," Butscher said. "I like to have time when I don't need to worry about school or work."
On the other hand, the biggest aspect that changed for students getting jobs this past summer was their expectations. The COVID-19 pandemic flipped many students' ideas of how their first job would look.
"I've been planning to get a job at Burgatory right after I turned sixteen for a little less than a year, so it was before [the pandemic]," Butscher added. "I expected it to just be a normal experience and not have regulations for [the virus], so it threw my expectations off a little bit. But I still think I'd enjoy it just as much as I would if [the pandemic] was not around."
Despite shifts in expectations, rigorous health protocols, and time management, students seem to be enjoying and making the best of the rite of passage that is their first job.
About the Writer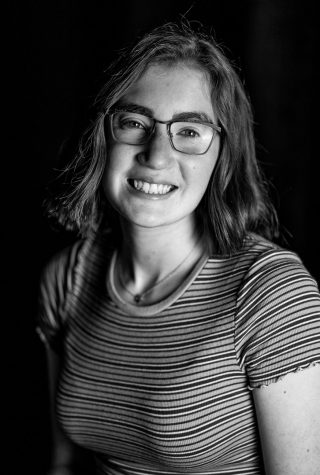 Jess Daninhirsch, Junior Photography Editor
Following her stint as the Co-Editor-in-Chief of the NAEye last year, Jess Daninhirsch is ecstatic about being the Junior Photography Editor and a staff...