She's Called to Compete
Senior basketball star Lizzy Groetsch is set to play in the Ivy League next year.
From size-three yellow hightops to size-nine Nikes, senior Lizzy Groetsch has spent her life on the basketball court. Ever since her debut in second grade, Groetsch has made major strides on and off the court. Sporting North Allegheny's black and gold, Groetsch goes into her final year as a Tiger standout, looking to continue her contribution to NA's fourth consecutive WPIAL title.
"I have been around the game of basketball for as long as I can remember," Groetsch said in a recent interview with The Uproar. "Growing up with two older brothers who also played, I was always dragged around to their games and practices." 
As a younger sibling frequently does, Groetsch felt a desire to be like her older brothers. Fueled by the excitement of playing the same sport as her siblings, she signed up for the basketball team, enjoying it so much that she stuck with it. Unlike many young athletes who quit their sport after realizing the demands of time and effort, Groetsch saw her opportunities and leapt after them. 
"
While I always dreamed of playing at the next level, I did not realize that it could actually be a reality for me until about seventh or eighth grade."
— Lizzy Groetsch, Girls' Basketball senior
She quickly grew accustomed to the hours spent in the gym and the numerous practices before and after school. In particular, her routine of waking up before school to voluntarily work on her shot has set her apart from her opponents.
"Since my freshman year, I have gone in a lot before school," she said. "Normally, I would get to the gym at 5:30 AM, set up the shooting machine, and shoot for about an hour."
Her thirst to improve has been a key component to the NCAA student-athlete recruiting process, which ultimately helped her to earn a spot on the University of Pennsylvania Women's Basketball Team. 
"College coaches started reaching out to me in ninth grade, but my recruiting did not really pick up until after my sophomore basketball season," Groetsch noted. "I loved forming relationships with coaches from different schools. It was super hard for me to really narrow things down because I felt like I loved every school after I visited it."
However, by her third year in high school, Groetsch was ready to make the decision.
"Initially, I found the recruiting process to be super exciting," she said. "By the middle of my junior year, it became very time-consuming, and I was ready for it to be over."  
After finalizing her decision by February of her junior year, Groetsch publicly announced her commitment to continuing her academic and athletic career at Penn. Ranking second in the Women's 2019-2020 Ivy League Basketball Conference, the school excels in women's basketball, not to mention academics.
"Whenever I was really young, my dad would take me to watch the Duquesne and Pitt women's basketball teams," Groetsch recalled. "While I always dreamed of playing at the next level, I did not realize that it could actually be a reality for me until about seventh or eighth grade."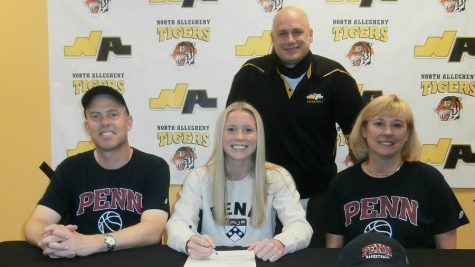 Helping her to reach that reality, her father, Dave Groetsch, has always been her number one supporter.
"My dad played basketball at Westminster College and is still very passionate about the game to this day," Groetsch said. "He coached all my teams when I was younger and always wants to put me through workouts at the YMCA."
Thankful for his ceaseless support throughout the years, she added, "I would not be the player I am today if it weren't for him".
In continuation with the help she received on the court, the Groetsch family also enforces the importance of education.
"While I spend most of my free time playing basketball, academics have always been my top priority," Groetsch said.
The struggle to find a way to juggle athletics and academics can be challenging, but Groetsch realizes that it is vital in order to uphold her obligations as a student-athlete. 
"I would be lying if I said it was easy balancing the two, but I try to manage my time efficiently," she said. "I also take advantage of the weekends and try to get ahead on my assignments for the following week."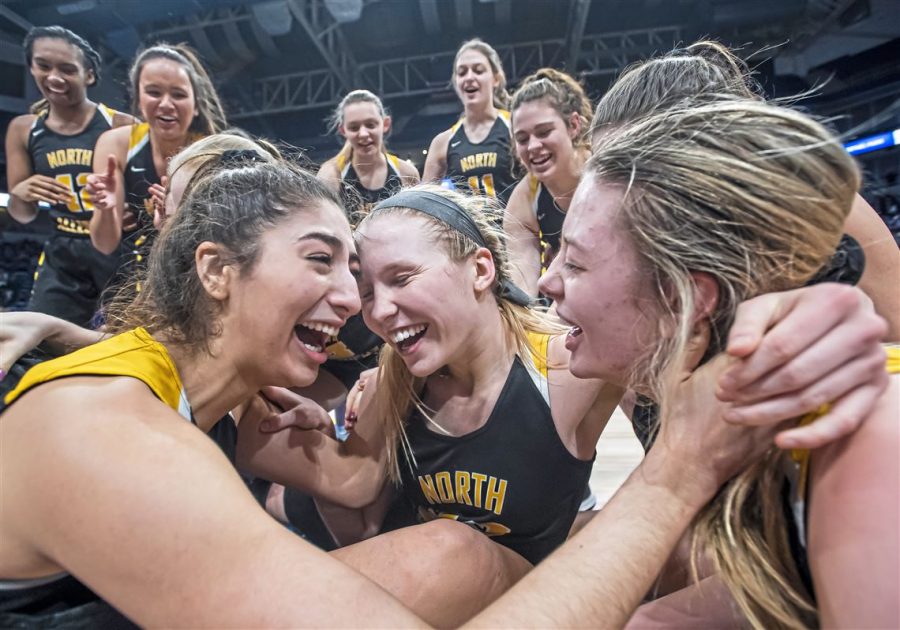 However, it appears that the one aspect of her life that is beyond her control is the potential for cancellations this winter. 
As she nears the beginning of her senior basketball season, Groetsch, along with the rest of her teammates, question if there will be any normalcy. Although last year's team did not receive the opportunity to cap off their season and play at the PIAA Championship due to the pandemic, the 2020-2021 team remains hopeful that there will be a possibility. 
"With all of the talk about winter sports being canceled, I think I can speak on behalf of my teammates when I say we would take every necessary measure to have a season," she said.
"
I think I can speak on behalf of my teammates when I say we would take every necessary measure to have a season."
—
No matter what this season holds for the North Allegheny Girls' Basketball Team, Lizzy Groetsch's gratitude is steadfast as she looks back on her years of playing alongside life-long friends and having the opportunity to represent the black and gold.
"While I may not get to experience the senior year I was hoping for, I am forever grateful to NA Girls' Basketball for making my high school experience something truly special," she said.
About the Writer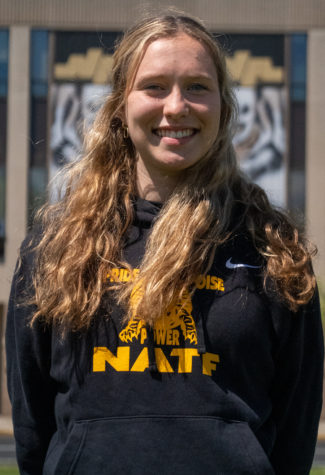 Kara Mihm, Staff Writer
Kara Mihm is a junior writer for The Uproar. She enjoys swimming and running, especially the pasta parties that are included. When not in school or participating in sports, you can find her online shopping with the money from her minimum-wage lifeguarding job. She is very excited about her first year of writing for the school newspaper.