Stuff a Bus 2020
A local radio station teamed up with Toys for Tots to spread holiday cheer to those who need it the most.
Snow is falling all around, and lights are being hung from every tree. There's a certain kind of joy in the air. With the festivities of Thanksgiving now behind us, the holiday season has finally begun, bringing a sense of excitement and joy to families in the community.
The holiday season is a time to recognize all the things that bring we appreciate in our lives; family, friends, classmates, and even strangers. We can spend time with the ones we love the most and give back to them for all they have done for us throughout the years. But the holiday season is also about giving back to people we don't even know, especially in times of great need.
Every December, Pittsburgh's 96.1 KISS hosts its annual "Stuff-a-Bus" event right here in Pittsburgh. This event was started in 2014 and was introduced to the community in order to collect donations and toys for underprivileged children and teens all throughout the community. Over the past decade, the Pittsburgh Penguins and the US Marine Corps have collected over 19,000 toys and donated $100,000 towards the Toys for Tots organization. 
This year, the Stuff-a-Bus event took place from Monday, November 30th to Friday, December 4th of 2020 at the Robinson Town Centre. Due to the pandemic, the Stuff-a-Bus event looked slightly different than in previous years, but the holiday spirit remained strong. Over the course of five days, the toy drive collected contributions through monetary online donations, Amazon wish list purchases, and in-person toy drop-offs.
For the grand total, 56 buses were stuffed full of toys and holiday cheer. There were 200 shirts sold, 350 bikes donated, 1,100 Amazon wish list toys purchased, and $42,053 in cash donations collected. 
All of the collections and donations from this event go towards supporting Toys for Tots. The mission of Toys for Tots is to bring the joys of the Christmas season to children who are less fortunate in our communities. By collecting new and unwrapped toys and distributing them to those children, the Toys for Tots organization has distributed 584 million toys to 265 million children since its founding in 1947.
Although the in-person festivities for the Stuff-a-Bus 2020 toy drive have come to a close, you can still support the toy drive online. On the 96.1 KISS website, you can still make monetary donations and purchase items off of the Amazon wishlist. All toys will be sent directly to the Marines in Allegheny County, who will then distribute them to the children.
With the holiday season finally here, it is our time to show appreciation and gratitude towards our loved ones as well as our community. Organizations such as Stuff-a-Bus are great ways to give back and support those in need of some Christmas spirit this season. One singular act of kindness can instill an irreplaceable sense of joy in a child's heart, bringing them the joy of the holiday season one gift at a time.
About the Writer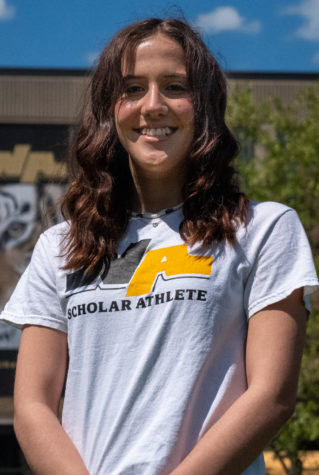 Maddie Harris, Staff Writer
Maddie Harris is a junior at NASH this year; this is her first year writing for The Uproar.  Maddie has a very strong passion for writing, and is ecstatic to be able to share her words and stories with the community. Maddie swims on the North Allegheny Swimming and Diving Team; spending most of her free time in the water. When she is not swimming, Maddie is an avid volunteer at her church, teaching...