Kicked Out In Crisis
More humane government assistance is urgently needed for tens of millions Americans on the brink of eviction.
As we approach the end of 2020, 30-40 million people in America are at risk of losing their homes. Predictably, COVID-19-related wage and job losses are to blame for the housing and eviction crisis. 
In early September, the CDC placed a temporary halt on residential evictions for all covered persons, citing the fact that evictions would worsen COVID-19 in terms of the spread of the virus. This halt is set to last until December 31, 2020. 
In Pennsylvania, there is no current hold on evictions or utility shutoffs. The state's eviction ban expired on August 31, 2020, and its ban on utility shutoffs, ordered by the Pennsylvania Public Utility Commission, lasted until November 9, 2020. 
States allowing their eviction moratoriums to expire have already contributed to the severity of COVID-19. A recent study found that nearly 433,700 excess cases and 10,700 deaths were caused by states ending their eviction bans between March and September. 
The expiration of local, state, and federal protections as well as the lack of government assistance, especially for low-income individuals, will worsen the problem. 
Many people at risk of eviction could have nowhere else to go, rendering them homeless. Because homeless shelters, since the beginning of the pandemic, have been forced to accommodate COVID-19 safety regulations, fewer people can be provided for. 
"
No one is free in a country that requires anyone to worry about their basic survival and safety."
Charity services like free meals and clothing have also been curbed for similar reasons, especially organizations that require volunteers and donations. This is because many feel unsafe volunteering, especially while the rate of new cases continues to increase. As levels of financial instability have risen significantly across the country, fewer people are able to donate. 
It is clear that the issues that the homeless in America deal with have been worsened throughout the pandemic, and this will only continue and become reality for more people as innumerable evictions occur. 
Instead of focusing on how to handle increasing homelessness or other issues that will be the result of an eviction crisis, the government must act in a timely manner to prevent serious problems before they happen. 
Recently, Congress began to consider a $908 billion stimulus package that may include $25 billion in rental assistance, as well as a renewed eviction moratorium that would extend the period in which renters could be protected from eviction. The rental assistance would prevent the need for evictions by providing financial aid to landlords. 
Whether or not Congress will be able to accomplish this before 2021 remains unclear, but if they want to prevent a historical eviction and housing crisis, they must act quickly to protect Americans who are still unsure about if they will have a place to live on New Year's Day.
What is necessary to consider is that, in this country, relief and assistance from the government are often temporary. This seems overwhelmingly obvious after many states let their eviction moratoriums expire, especially during a pandemic that has caused millions of Americans to lose their source of income. Even the CDC's halt on evictions comes with fine print, only allowing renters who meet a multitude of requirements to be protected.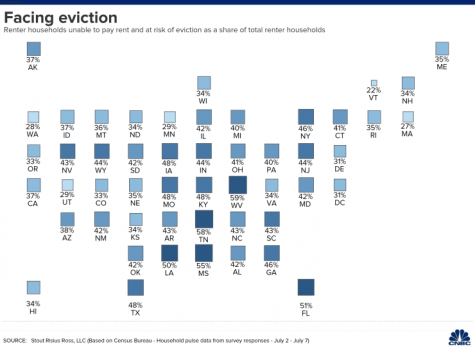 Financial aid and eviction and utility shutoff bans are urgently needed right now. Forcing people out of their homes because of a pandemic that is out of their control is unjust and hurts Black and Latinx renters disproportionately, especially those who were already struggling before the pandemic began. 
These protections are just a bandaid rather than a true solution in the longterm, though. When we don't fix the problem at hand, a never-ending cycle is created. When it comes to evictions, this cycle consists of renters being forced to constantly worry about their means of survival, which depends on assistance from a government that often fails to help them.
Although COVID-19 will never technically be over, property owners and the government should not expect renters to be able to meet previous standards while it is still a severe issue. This is especially true when, for many, these standards were already difficult to meet while Americans could still go to work safely.
Even after vaccines for the virus are widely available, and the spread has decreased substantially, decision-makers should examine how they can create permanent solutions for people who are struggling, rather than temporary ones like charitable service and short-lived financial assistance. 
No one, from any background or of any status, should have to worry if they will have a place to stay in a country that boasts freedom and liberty. No one is free in a country that forces anyone to worry about their basic survival and safety.
Leave a Comment
About the Writer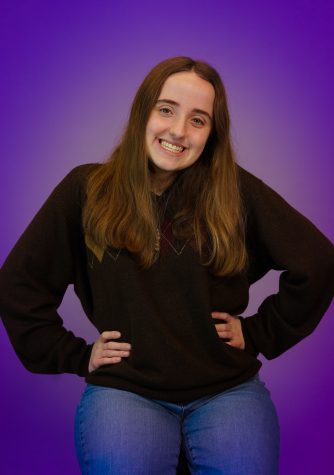 Quinn Volpe, Co-Editor-in-Chief
Quinn Volpe is a senior at NASH. She enjoys drinking matcha, listening to British podcasts, writing music, and seeing indie movies with Sally Cho.